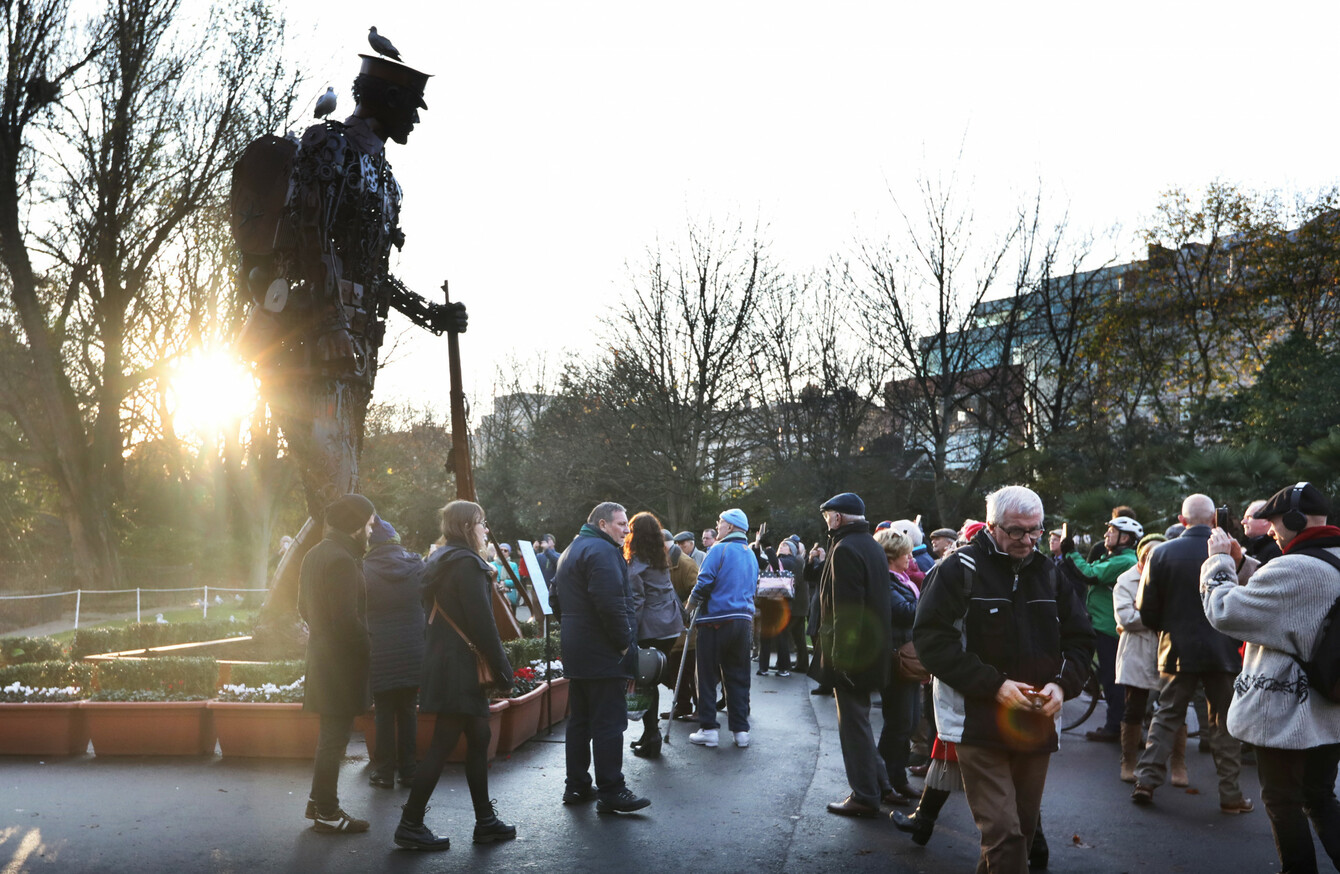 Image: Eamonn Farrell
Image: Eamonn Farrell
DO YOU THINK Dublin city centre should have a permanent version of 'The Hauntings Soldier' sculpture to commemorate those who died in World War I?
Fine Gael Senator Frank Feighan said the Irish National War Memorial Gardens in Islandbridge is "very fitting" but that another memorial should be built in "a more central and accessible location" such as Merrion Square or St Stephen's Green Park.
He made the comment after The Hauntings Soldier temporary installation in Stephen's Green was vandalised with red paint.
Should there be a permanent World War I memorial in Dublin city centre, do you think?