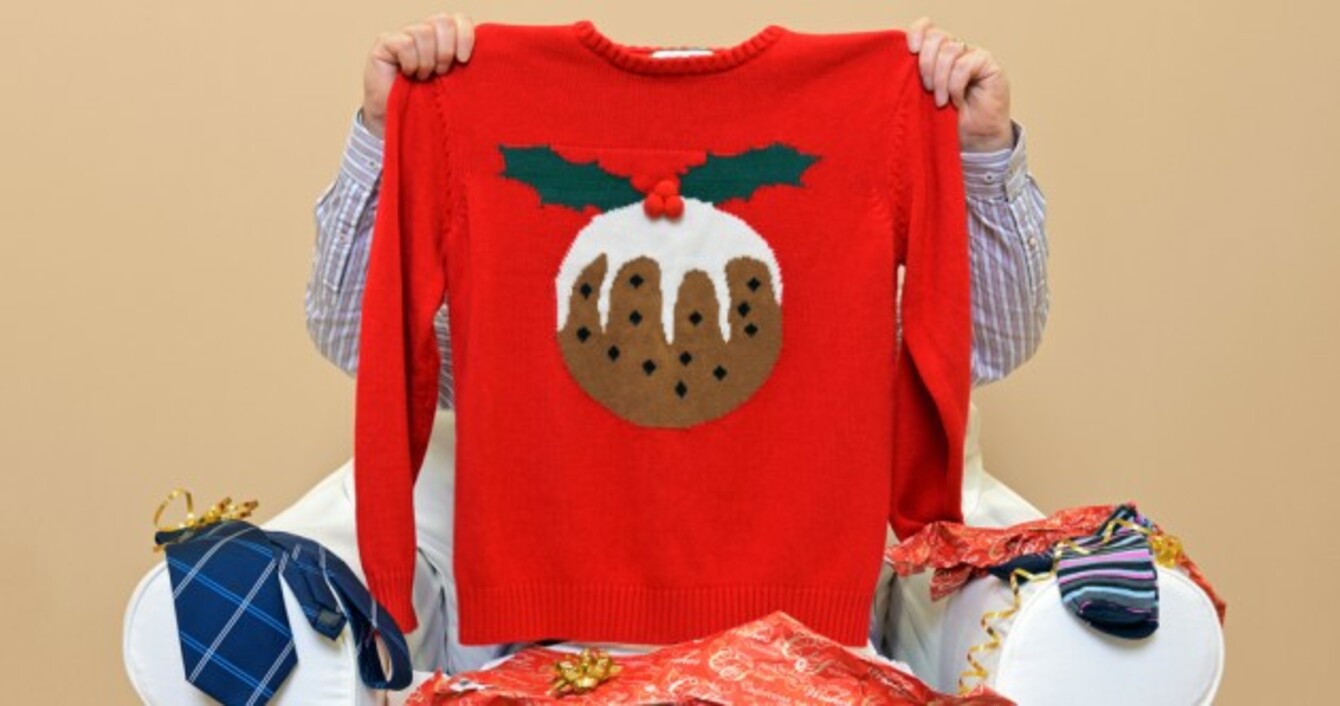 Image: Shutterstock/RTimages
Image: Shutterstock/RTimages
'GEEZ, THANKS AUNT Mary, you shouldn't have.'
Is this a common reaction by you at Christmas? Did you get ANOTHER hideous jumper this Christmas that you know you are never going to wear and want to return? Or perhaps you bought something in the sales that has turned out to be faulty.
It's around this time of year that we really need to know our consumer rights.
So, what are they? Here are some common scenarios people might come up against.
I really don't like a gift I was given this Christmas. Can I bring it back to the shop?
Unwanted gifts falls under the 'change your mind' category in consumer rights.
While some shops may exchange an item you received as a gift, there is no legal requirement for them to do so. In the majority of cases, you will need the receipt or a gift receipt from the person who gave it to you. To avoid all the hassle, just ask for cash this year.
I went a bit mad Christmas shopping this year and there are a few things I want to bring back to the shop.
The Competition and Consumer Protection Commission (CCPC) says that shoppers have no rights under consumer law if they simply change their mind about something bought and that they want to return or exchange. But some shops may offer an exchange or refund as a gesture of goodwill.
Some shops do accept returns in exchange for another item in the store, but again, this is just the shop's policy and there is no requirement under the law for them to do so.
I got a brand new coffee machine, but it's broken and won't turn on? What can I do? 
The CCPC states that if you bought an item that has a fault, either major or minor, you have different rights depending on different things. Your contract is with the retailer or supplier who sold you the product and it is up to them to fix it.
However, it warns people to act quickly. As the consumer, the commission says you are responsible for noticing if there is a problem or fault and you should tell the seller as soon as you can when you find a problem. So don't leave it in the cupboard until summer, act now.
There are different rights depending on different things, states the commission. However, if you bought something and it simply doesn't work, then you are entitled to reject the goods and get a refund from the seller.
"They can return it to the shop and demand a full refund. This will terminate the contract they had for the item with the seller," states the commission.
I bought a new TV and worked for a while and then there was a fault, do I have rights? 
Yes, if you discover a fault then you are entitled to have the item repaired or replaced free of charge – provided you did not cause the damage, says consumerhelp.ie.
If the fault occurs within the first 6 months of owning the item, it is accepted that the fault was there when you bought it.
Your options are to get the seller to to repair it or replace it. The repair should fix the item permanentantly and the problem shouldn't reoccur. If it breaks again, then you should be entitled to a replacement or refund.
The commission states that if the customer is unhappy with the retailer's offer to repair the item, they can say no. However, you should be aware that you may then have to use the Small Claims process.
The new laptop I bought has a warranty. What does that mean if I am already covered by law? 
If a fault occurs with the laptop within the first 6 months of you purchasing it, the seller has an obligation to get it sorted for you. However, guarantees or warranties that come with some items can offer additional protections for longer periods of time from one year to three years, at times.
A guarantee is an agreement with the manufacturer of the product and often guarantees they will repair or replace an item if something goes wrong within a certain amount of time after you buy it.
Household products like electrical and kitchen appliances and furniture often come with a guarantee.
The Competition and Consumer Protection Commission urges people to read the fine print on these guarantees and if you are asked to purchase one when buying a product for an additional cost, always read the terms and conditions.
I bought an item that has a sign "No Refunds" or "No Exchanges". Does that limit my rights?
If you want to return an item as it is faulty, a shop that displays notices such as "No Refunds" or "No Exchanges" do not limit your rights.
The commission says that some shops display these notices, particularly during the sales, but this does not take away your rights under consumer protection law if the goods are faulty.
What about shopping in the sales?
You have the same rights you would any other time of year. The shop doesn't have to give you a refund or exchange if you simply change your mind, but it does have to sort out the issue if the item is faulty.
Even if you bought an item at full price and it is now on sale at a reduced price, you are entitled to a refund of the full price or a replacement of the same value. The shop will ask for proof of purchase – however, this doesn't necessarily have to be the shop receipt. You can show your credit or debit card statement if you used one, or any other documentation that proves it was bought in that particular shop.
However, if you buy something at full price, but simply change your mind about it, and it is now on sale at a lower price, you may only be entitled to the reduced amount, and that is only if the shop is willing to offer a refund. Any offer of a refund made to the shopper in this situation is at the discretion of the retailer.
For more information on your consumer rights, please visit the Competition and Consumer Protection Commission at consumer help.ie.