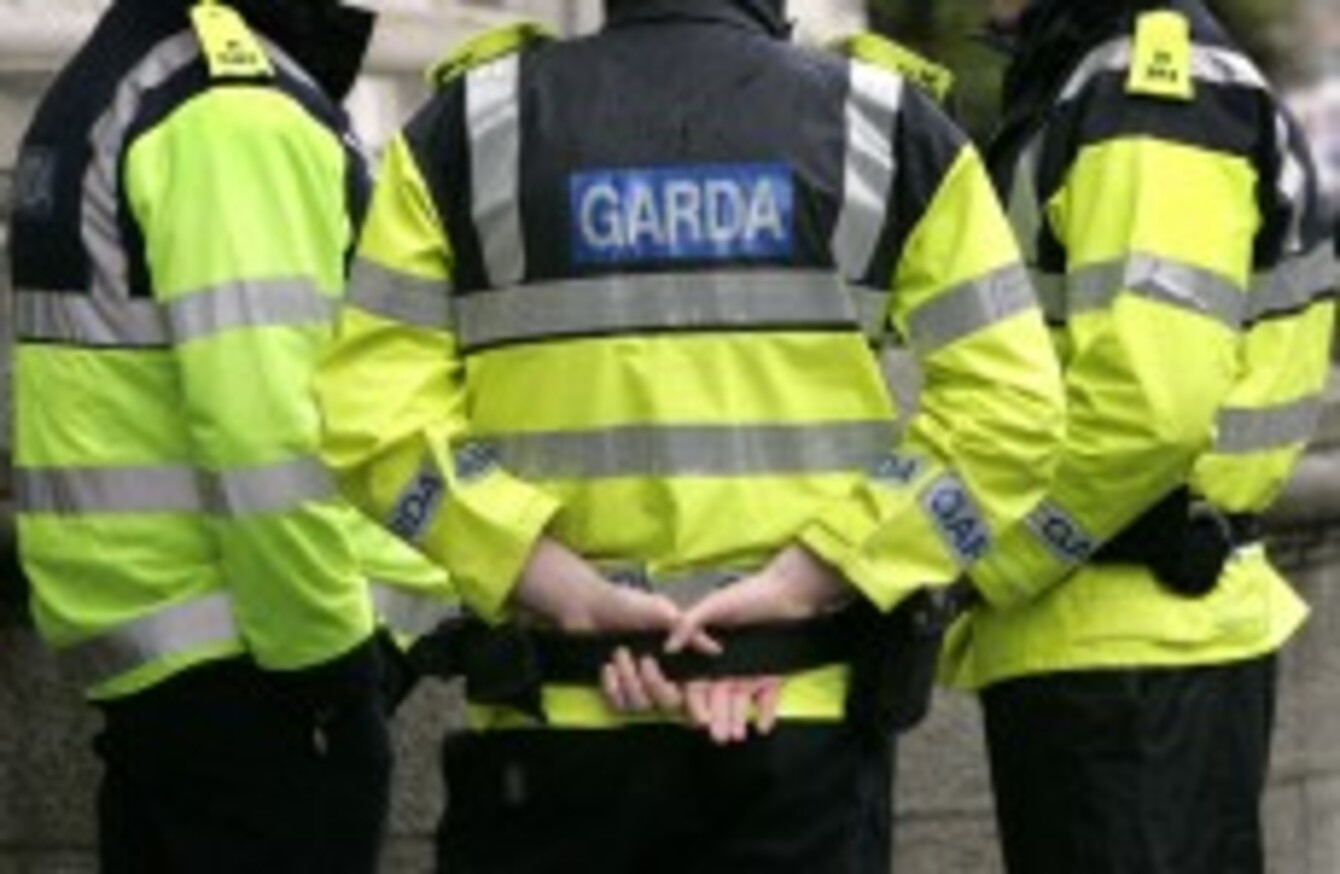 Image: Mark Stedman/Photocall Ireland
Image: Mark Stedman/Photocall Ireland
THE ASSOCIATION OF Garda Sergeants and Inspectors has said it won't return to the Croke Park extension talks unless "rational proposals" are offered.
It also responded to comments by Justice Minister Alan Shatter, calling his latest comments "diversionary" and a "clear indication he is disconnected from the reality of people's lives on the ground".
Rational engagement
Minister Shatter had called on the garda associations to take part in "rational engagement" and return to the extension talks. AGSI General Secretary John Redmond said that "a continual reduction in Garda resources coupled with Government's intention to cut pay is detrimental to service delivery to the public".
Redmond also refuted suggestions that his members may be in danger of losing public support.
A deep fear is enveloping our members and their families against the backdrop of further pay cuts. I am now calling on Minister Shatter to address those concerns and to reconsider the savage nature of the cuts proposed.
Redmond said they will not be returning to the talks "today, tonight or tomorrow unless the government remove from the table the proposed cuts to our members' pay and until we hear some rational proposals for frontline members".
The AGSI said Minister Shatter's "inability to connect with their members" is sparking anger and upset. They say they are expecting large numbers to travel to Dublin on Monday evening for the 24/7 Frontline Services Alliance rally, in the National Basketball Arena in Tallaght at 6pm.
Unfortunate
Speaking at the garda reserve graduation earlier today, Minister Shatter said that "it is unfortunate that members of An Garda Síochána feel they are being targeted in the context of talks" and that "expressions of anger and personal abuse or condemnation are no substitute for rational engagement".
I am urging the Garda representative bodies to re-engage in the talks process as it is only by doing so that they can influence the outcome of the talks.  I acknowledge that members of the Force have genuine concerns but these can only be fully considered and properly addressed by participation in the talks process.
He also said he fully supports the Garda Commissioner and those working with him. "It is my role in Government to be supportive in the context of ensuring as best as I can in the difficult financial circumstances confronting the State that the maximum possible resources are available to An Garda Síochána to facilitate its important work," said Shatter.
For 2013, €1.4 billion has been allocated for An Garda Síochána and it is of crucial importance that the resources available are efficiently used both in the interests of the Force and in the interests of the general public.  Insofar as this requires modernisation and change based on a sound operational assessment, it is important that change is embraced and not resisted.