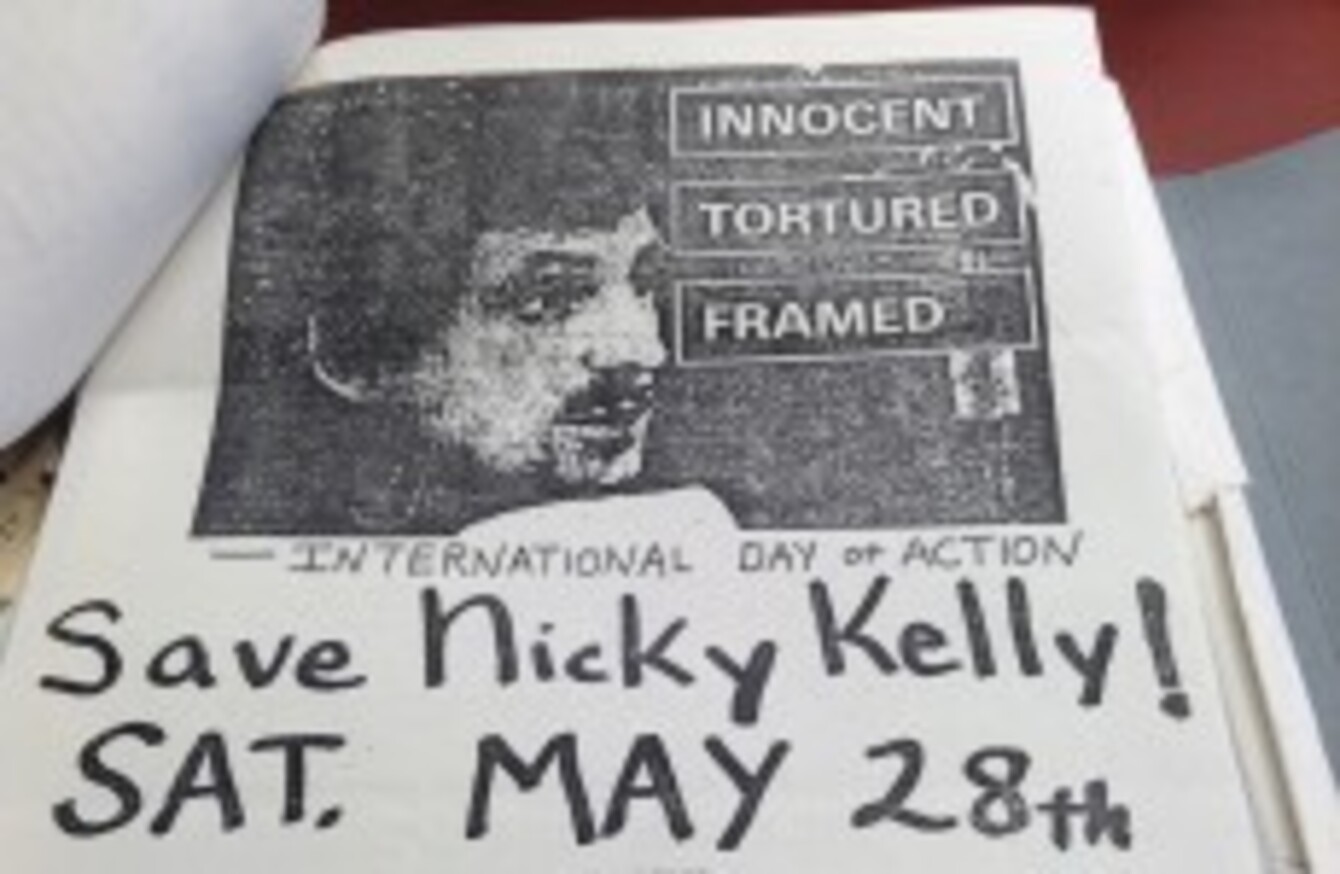 Image: Sinéad O'Carroll/TheJournal.ie
Image: Sinéad O'Carroll/TheJournal.ie
NICKY KELLY HAD been in prison for three years for a crime he did not commit when he announced his hunger strike on 1 May 1983.
Pressure to release the Official Sinn Féin member soon grew. Kelly had been convicted and sentenced to 12 years in prison for his alleged part in the Sallins Train Robbery.
Anticipating the guilty result, he had skipped bail and escaped to the US. On his return in 1980, he was arrested and jailed.
He claimed he was subjected to intense psychological and mental torture by gardaí who forced him to sign an incriminating statement in 1976.
He was held in custody illegally for 18 hours (and a total of 48 hours) before he signed the statement at 8am on 18 April that year.
He told the court that his head was rammed off lockers, put down the toilet and spat on. He was also allegedly hit in the back with a chair, kicked, kneed in the groin and boxed in the ears.
Doctors testified to extensive bruising across his body. The court dismissed the evidence, claiming the injuries were self-inflicted or inflicted by the co-accused Osgur Breatnach and Brian McNally.
The Provisional IRA eventually claimed responsibility for the robbery and, in 1984, Kelly was released on 'humanitarian grounds' and his conviction overturned. In 1992, he received a presidential pardon and compensation.
The 1983 State Papers, released this week under the 30 Year Rule, give a snapshot of the support received by Kelly both in Ireland and across the world.
Stacks of letters, cards and telegrams to the Taoiseach from Kelly's supporters are held in the National Archives, calling for the immediate release of the politician.
One of the letters was sent from Manhattan after a man found a flier about the situation in Ireland on the subway.
Thomas F Miller wanted to hear the Taoiseach's version of events because the attachment seemed "one-sided".
The flier, distributed by the New York H-Block/Armagh Committee urged for participation in an International Day of Action on 5 May.
They asked for people to write or send a telegram to the Taoiseach to demand a release and pardon.
"Tell your neighbours. Tell your friends. Do whatever you can to help save Nicky Kelly's life," they said.