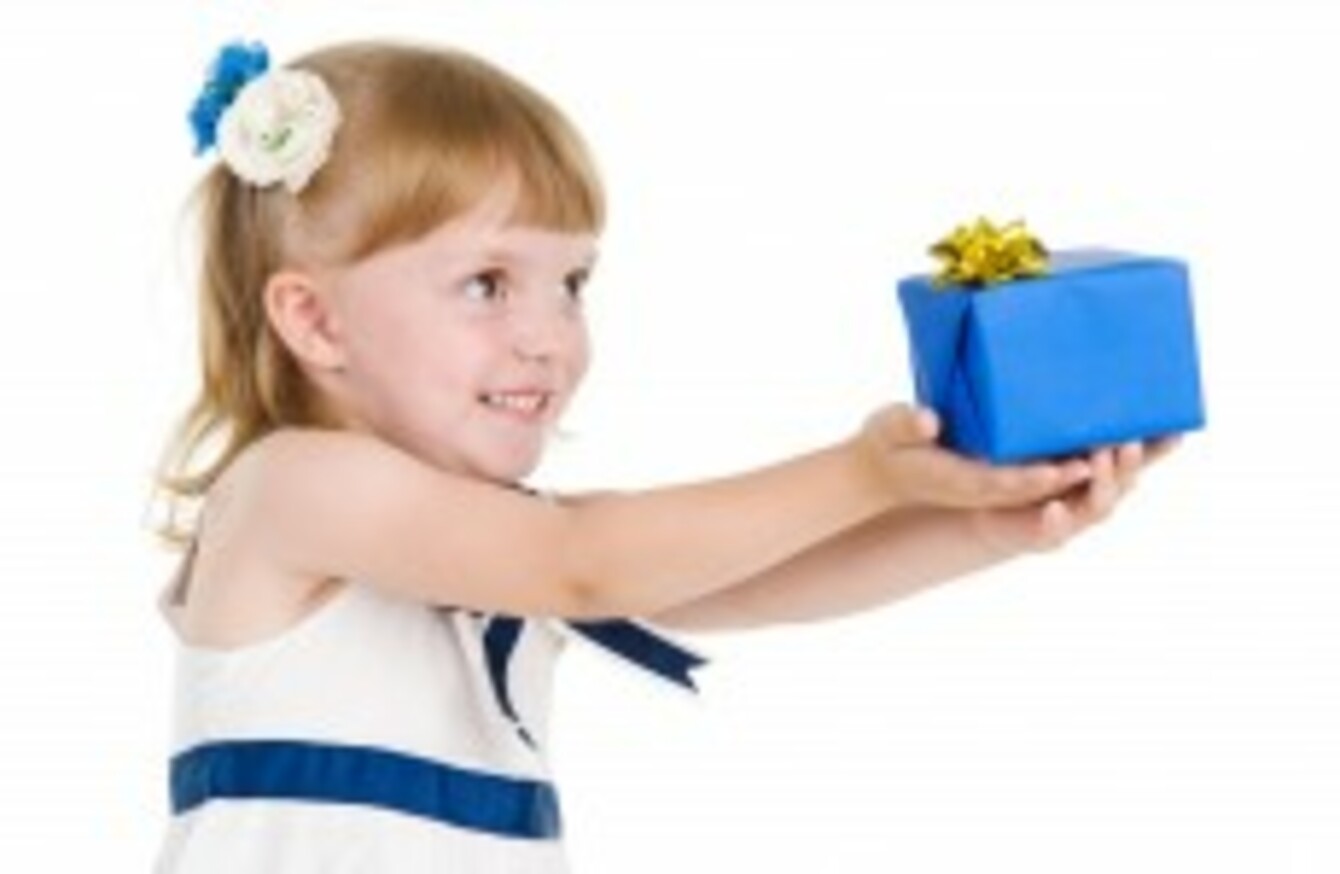 Image: girl with present via Shutterstock
Image: girl with present via Shutterstock
OVER TWENTY THOUSAND toys were destroyed before they made it into our shops last year.
The National Consumer Agency told TheJournal.ie that they're working closely with Customs and examining toys that are deemed to be unsafe.
"The problem toys mostly come in from small operators and brands that aren't well known.
"The reasons for the toys being deemed unsafe ranged from the toys not having the correct CE labels to having sharp edges."
A CE mark means it's safe as long as it is used as intended, all toys on sale in Europe need to have this sign which shows they have undergone safety tests.
The NCA says it has an ongoing relationship with Customs authorities and is alerted by Customs officers if there's concerns about the product safety of consignments being imported into Ireland.
Advice
The NCA have put together a common sense checklist for people who are buying childrens toys.
If you do buy a toy that you then believe to be unsafe, the advice is to contact the trader you bought it from, the manufacturer and the National Consumer Agency.
All complaints relating to toy safety are dealt with by the Compliance and Enforcement Division's Product Safety Unit for further investigation.
The National Consumer Agency said that,
If the Agency determines that a consumer product is unsafe, it has the power to require that appropriate remedial action be taken, which might include the product being withdrawn from the market and the recall of products already sold.