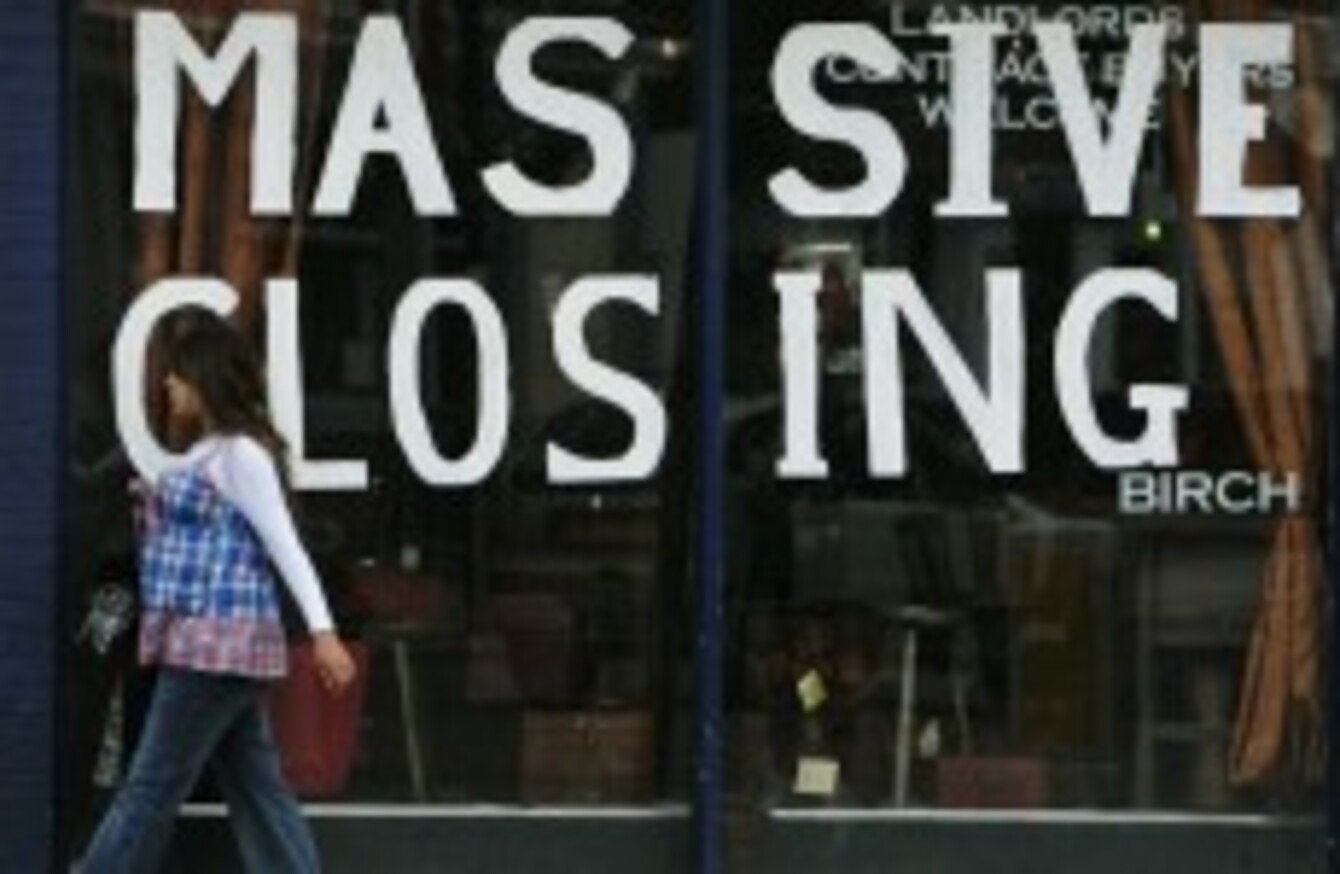 Image: LEFTERIS PITARAKIS/AP
Image: LEFTERIS PITARAKIS/AP
558 COMPANIES BECAME insolvent in the first third of the year, according to new statistics compiled by business website InsolvencyJournal.ie.
The figures marked a 3 per cent increase on the number of insolvencies in the same period of last year, the site said.
162 of the insolvencies were recorded in April – a month which saw an increase in both voluntary liquidations (up 21 per cent on March) and receivership appointments (up by 55 per cent).
Ken Farrell of kavanaghfarrell, which compiled the website's data, said the figures were in line with expectations.
"Increased levels of enforcement action by NAMA and banks, combined with continued weak consumer sentiment in the retail sector, suggests that there will be no reduction on the 2010 level of insolvencies," Farrell said.
Construction was the worst-affected sector, though businesses in the retail and services sectors were failing at a quicker pace than before; 31 services firms faced insolvency in April alone, while 22 retailers faced a similar fate.