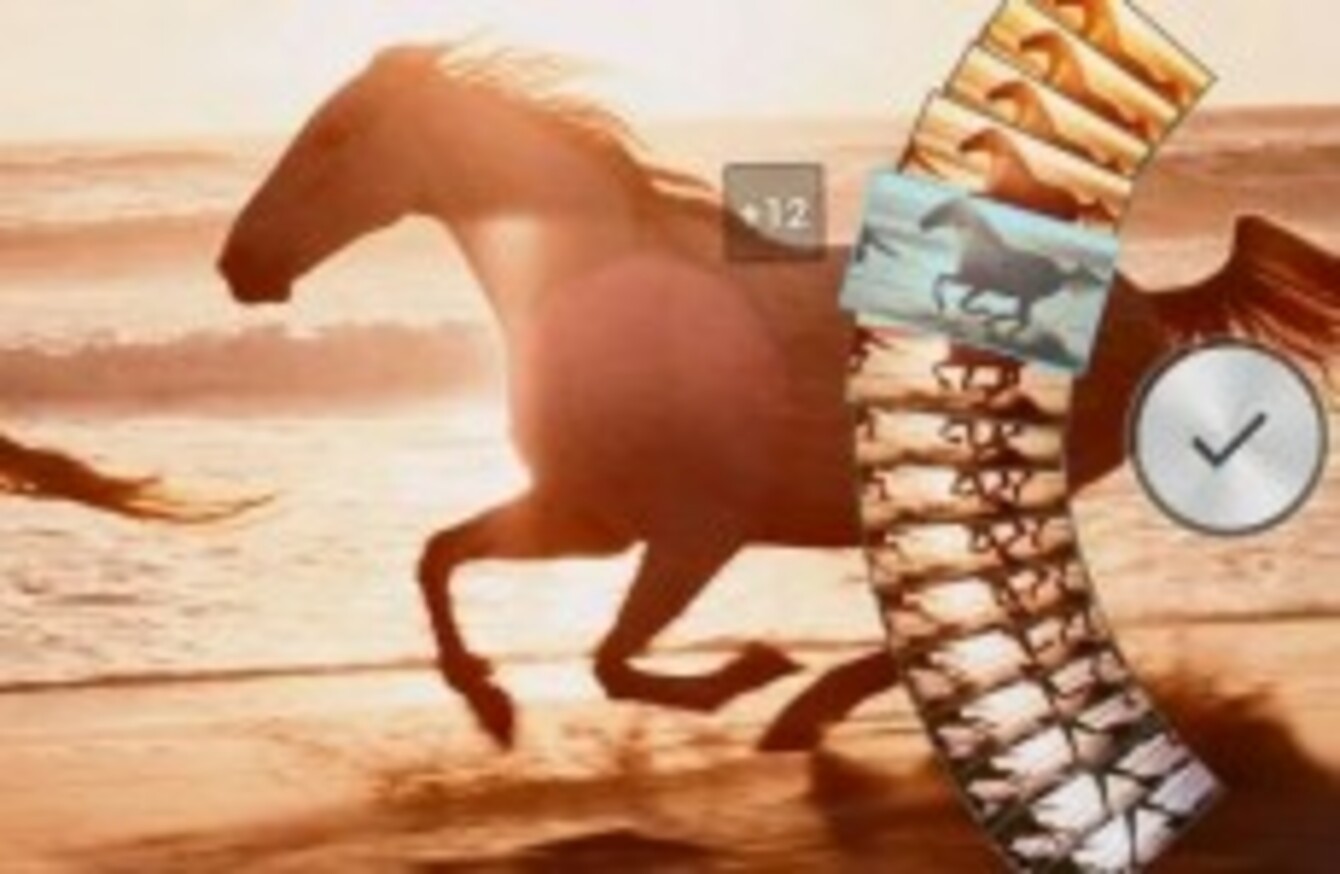 Image: Timeshift Burst/Google Play
Image: Timeshift Burst/Google Play
EACH WEEK, WE highlight five apps that are worth downloading for your smartphone and tablet. There are a lot of apps released on a daily basis, but not all of them are worth paying attention to.
This week includes a cleaner that will speed up your Android phone, a way to see all the photos taken close to you and a homage to SEGA's Shinobi series.
The Cleaner
For: Android
Cost: Free
- One of the worst things that can happen to your phone, or any device, is when it becomes slower than usual, normally due to lack of free memory to work with.
- The Cleaner can help clear up your smartphone and get rid of redundant files and free up memory and RAM.
- If you're regularly uploading new files and apps onto your phone, you can run scheduled checks so your phone doesn't become overwhelmed.
- It can also help battery life since the less apps that are running, the less battery power that's being used up.
Even if you're not having memory or speed trouble, it's handy to have if you don't want to experience any unexpected surprises.
(Image: The Cleaner/Google Play)
Basemark OS II
For: iOS, Android, Windows Phone
Cost: Free
- Our smartphones are becoming more powerful, but ever wonder how it compares to other phones and tablets?
- Made for each OS, Basemark OS II runs a number of tests to see how your phone compares.
- Your phone is rated in five areas: system, memory, graphics, web browsing and camera.
- There's a pro version but unless you really want to get into specific details, the free version will suffice.
- If you ever get into a "my phone is better than yours" debate and you're feeling confident, then this may help you out.
(Image: Basemark OS II/Google Play)
Shadow Blade
For: iOS
Cost: €1.79
- There aren't many original ninja games out on iOS. The closest would be Sega's Shinobi III, but touchscreen controls just makes it awkward to play, especially during later levels.
- You control your ninja through swipe gestures, but thankfully there's the option to use traditional controls if it gets awkward.
- There's a nice balance between pace and controls. It's simple to play, but there are enough challenges to keep you on your toes.
- Chances are dedicated players will blast through it in the space of a day, but like all smartphone games, it's designed for dipping in and out of.
- Anyone looking for a smartphone-friendly version of Shinobi will find a lot to enjoy here.
(Video: Game Mob/YouTube)
Alphega
For: Android, Windows Phone
Cost: Free
- Geotagging is something that you'll either find weird or fun. If you're in the former, you might like this.
- Alphega takes all public updates from Facebook, Twitter, Instagram, Flickr and other networks and presents them on a large 3D map.
- It's mainly photos you'll get to see which is handy if you're looking for new places of interest.
-  For those worried, you can control your privacy settings so you can choose to see everyone around you or just your friends.
- Currently, both Android and Windows Phone versions are in public beta mode so there are a few kinks to iron out. An iOS version is also in the works.
#Open journalism No news is bad news Support The Journal

Your contributions will help us continue to deliver the stories that are important to you

Support us now
(Video: UV Hertzog/YouTube)
Timeshift Burst
For: Android
Cost: Free
- Ok, so this isn't strictly Android. It's more for Sony Xperia phones although you're free to check if it's compatible.
- With that out of the way, Timeshift Burst captures 61 frames in the space of two seconds. That's a lot of photos to work with.
- Then you can cycle through all the photos and pick out the ones you like the most.
- Alternatively, you can view them all in a burst sequence, creating a GIF-like effect.
- For everyone else, there Burst Mode Camera which effectively does the same, but with slightly lower image quality.
(Video: Sony Xperia/YouTube)