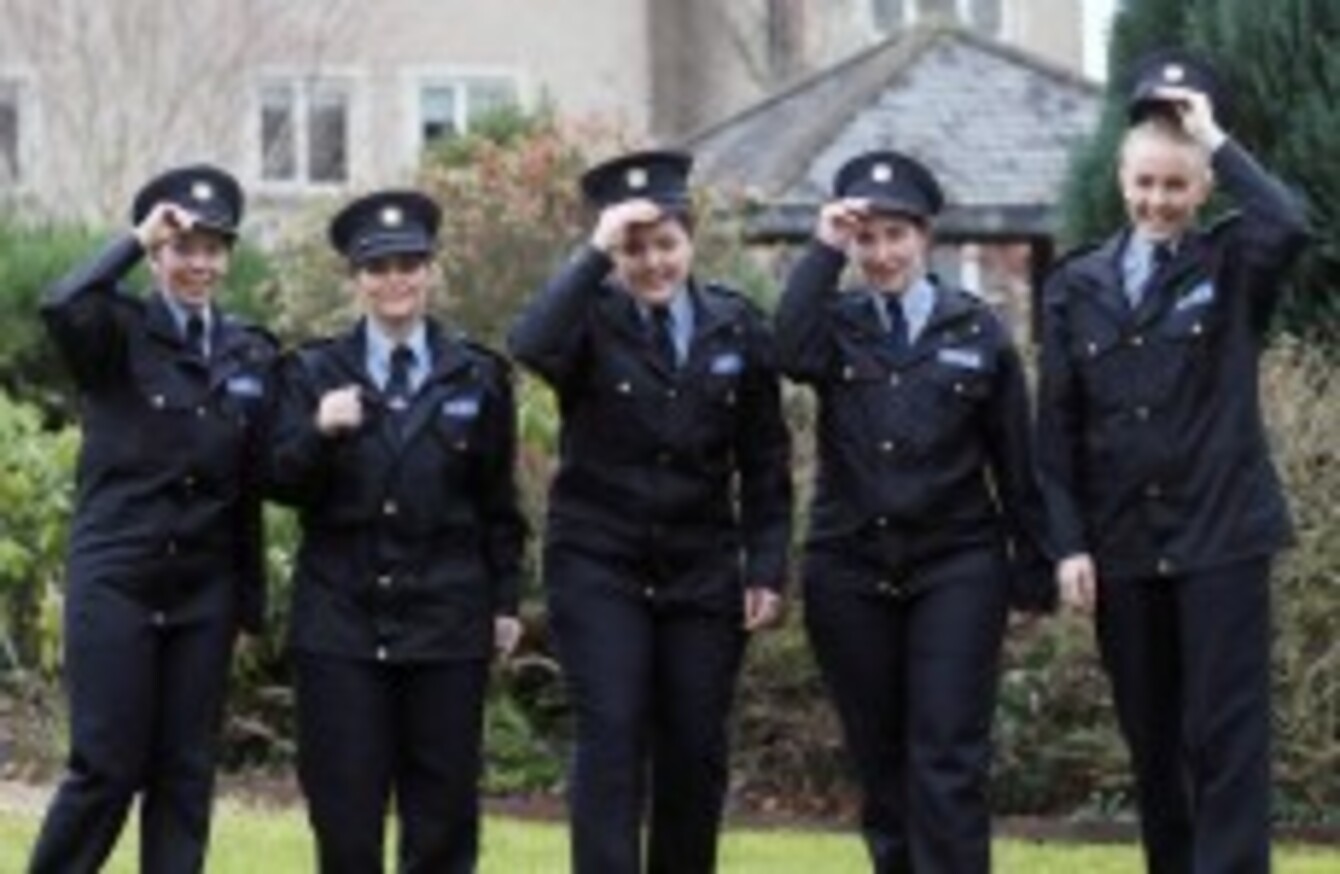 Five newly qualified Garda Reserves at Templemore today
Image: Photocall Ireland
Five newly qualified Garda Reserves at Templemore today
Image: Photocall Ireland
EVERY WEEKDAY EVENING, TheJournal.ie brings you the five stories you need to know before you head out the door.
1. #CRC: Members of the Public Accounts Committee said they would press ahead with plans to compel the former CRC Chief Executive to appear before the panel — however this is unlikely to happen before the New Year.
2. #IRA: The European Court of Human Rights has ruled the the Special Criminal Court did not violate the rights of a man convicted of IRA membership.
3. #NEW RECRUITS: "An important day for the force": Alan Shatter officially confirmed the start of the new garda recruitment campaign. Around 100 men and women are expected to enter Templemore next year.
4. #LIFE'S A GLITCH: Ulster Bank has been hit with another technical problem, just a week after it resolved an issue that saw thousands of customers unable to access their accounts online.
5. #BAD SIGNS: The sign language interpreter at the Mandela memorial who was branded a 'fake' over his confusing hand signals has said he was experiencing a 'schizophrenic episode' at the time.