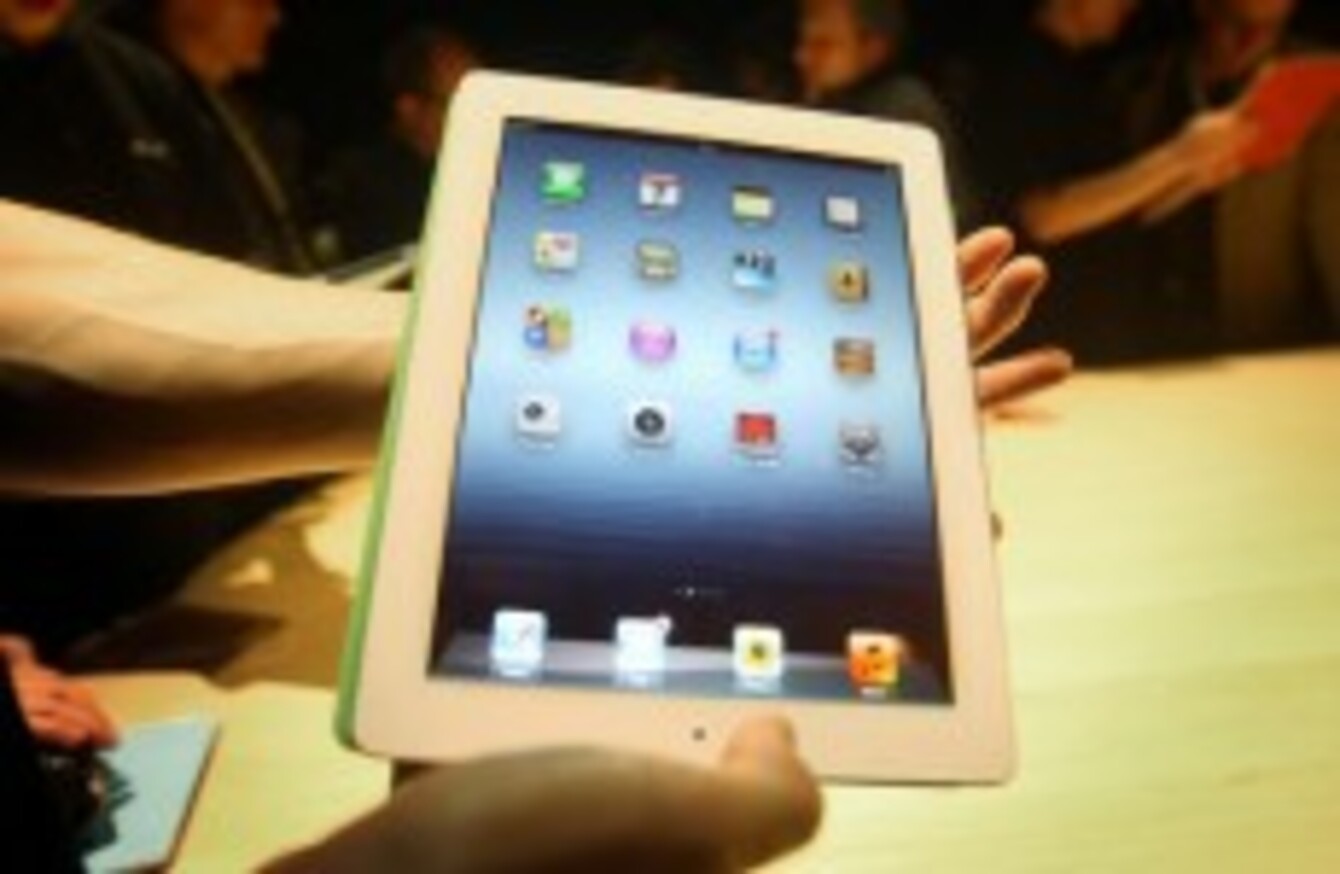 Image: Lewis Whyld/PA Wire/Press Association Images
Image: Lewis Whyld/PA Wire/Press Association Images
TESCO HAS SAID it will not honour the £49.99 iPad deal that appeared on its website for a brief period yesterday.
A technical problem saw the Apple tablet's price displayed at a 90 per cent discount even though it is not due to go on sale until Friday.
According to BBC News, a spokesman for Tesco Direct said: "We like to offer our customers unbeatable value, but unfortunately this is an IT error that is currently being corrected."
Plus, the company's terms and conditions state: "If, by mistake, we have under priced an item, we will not be liable to supply that item to you at the stated price, provided that we notify you before we despatch the item to you. In those circumstances, we will notify the correct price to you so you can decide whether or not you wish to order the item at that price."
News of the mistakenly-reduced price (which was down from £659) for the Wi-Fi 4G 64GB model spread through social media websites as 'every little helps' trended on Twitter.
According to the Telegraph, Tesco discovered the glitch, suspended transactions and said it would cancel purchases. Any payments already taken would be refunded.