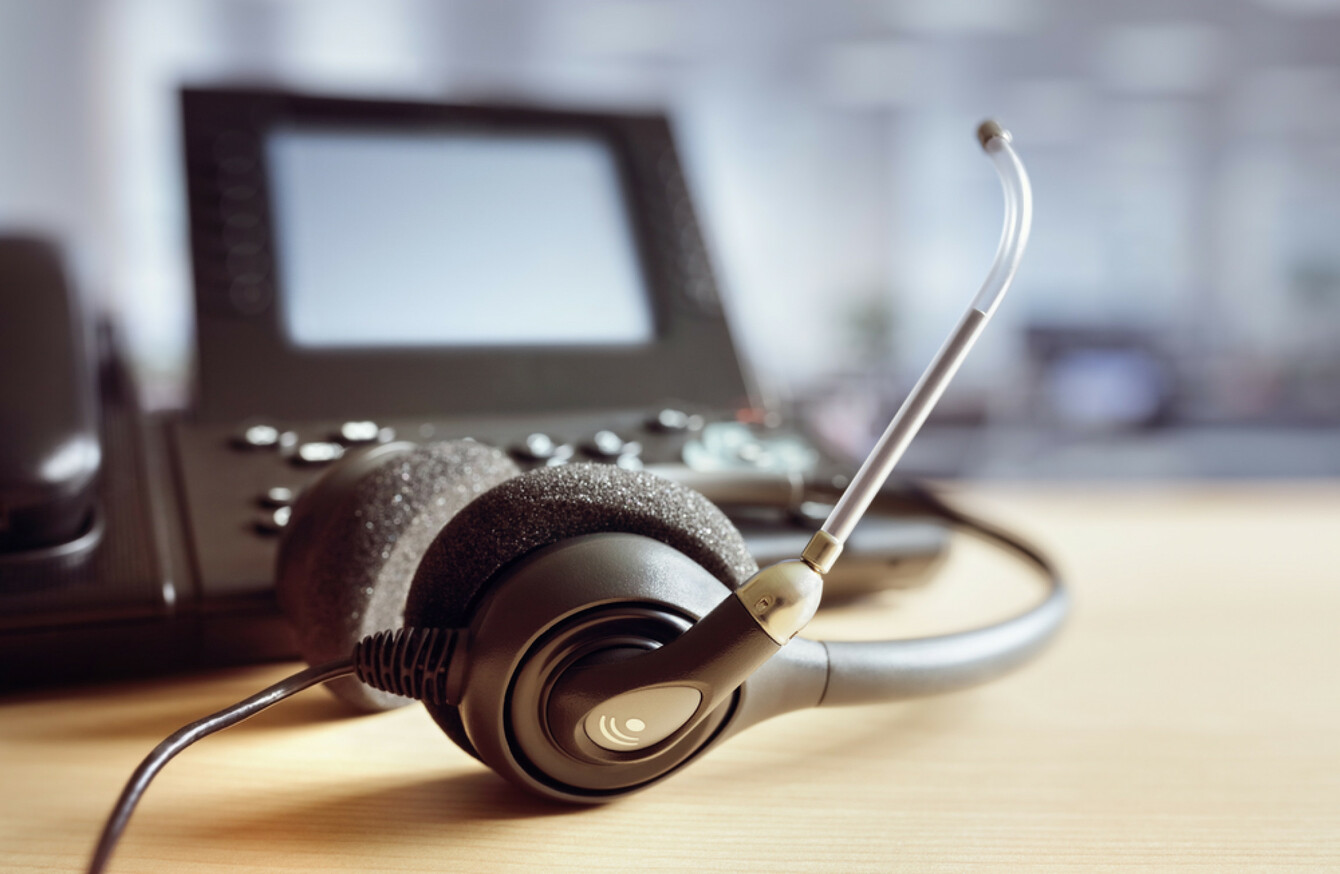 Image: Shutterstock/Brian A Jackson
Image: Shutterstock/Brian A Jackson
A LARGE GROUP of '999' emergency call workers at three different centres are ready to dial-up a hefty pay increase of 13% after winning a pay battle at the Labour Court.
The 55 workers from the National Emergency Call Answering Service (ECAS) have been in a long running dispute with their employers, Conduit Enterprises Ltd over pay.
The workers operate the '112' and '999' service for the Gardaí, the Fire Service, the Ambulance Service, the Coast Guard and Air Traffic Control.
The contract for the emergency call answering service was awarded to BT Ireland in 2009 by the Department of Communications. BT then outsourced the work to Conduit Global.
The dispute involved 999 workers conducting two 12 hour stoppages in 2016 to highlight their grievance.
The issue was referred to the Labour Court in October 2016 and the dispute has been the subject of five separate hearing dates at the Labour Court in 2017 and 2018.
In its ruling, the Labour Court has recommended that the workers receive an hourly wage of €11.50 right away and this be increased to €12 next January and further increased to €12.50 next June. A night shift allowance of 15% has also been recommended.
The workers based at Ballyshannon in Co Donegal, Navan and Dublin were represented by the Communication Workers Union (CWU) in the case.
At the Labour Court, the CWU claimed that its members work in a "high-octane 365/7 day 24-hour environment to provide emergency services to the public".
In response, Conduit Enterprises stated that the ECAS workers do not provide an emergency service and rather "forward" calls to emergency call takers.
However, the Labour Court found that the workers are in similar work to those working in the public sector providing an emergency call service.
The court stated: "They are all faced with stressed callers and all are required to engage with those callers in a structured and largely pre-planned way."
The union yesterday welcomed the Labour Court ruling.
CWU General Secretary Steve Fitzpatrick said today: "The court's detailed ruling vindicates the long and hard-fought dispute waged by ECAS workers."
Their campaign has resulted in a Labour Court Recommendation of a significant increase in pay and improved employment benefits.
The CWU is currently balloting our members on this outcome with a view to writing to British Telecom to confirm they will implement the court's ruling, in full.
Fitzpatrick added: "These workers deserve huge credit for the success of this campaign which began simply as a demand for dignity and respect before leading to industrial action in the face of an uncooperative employer.
The members remained determined and resolute throughout this long process and, in the end, their belief in the value of the vital public service they help to provide has been proven correct.
A spokeswoman for telecoms giant, BT said that it is reviewing the recommendations of the Labour Court.
She said: "It is important to note that irrespective of this dispute, following the Department of Communications, Climate Action and Environment awarding the Emergency Call Answering Service contract to BT in 2018, and the subsequent transfer of operators into BT, we proactively introduced a number of enhancements including:
new hourly base pay of €12 per hour (and annual pay reviews)
enhanced night allowance
increased lead operator allowance at lead centre
occupational pension scheme with employer contribution, life assurance and income protection cover
healthcare fully funded by BT
increased annual leave entitlement
introduction of full maternity leave pay, paternity leave pay, adoptive leave pay
She said: "Enhancements were achieved through direct engagement and consultation with the employees and their Employee Representatives."