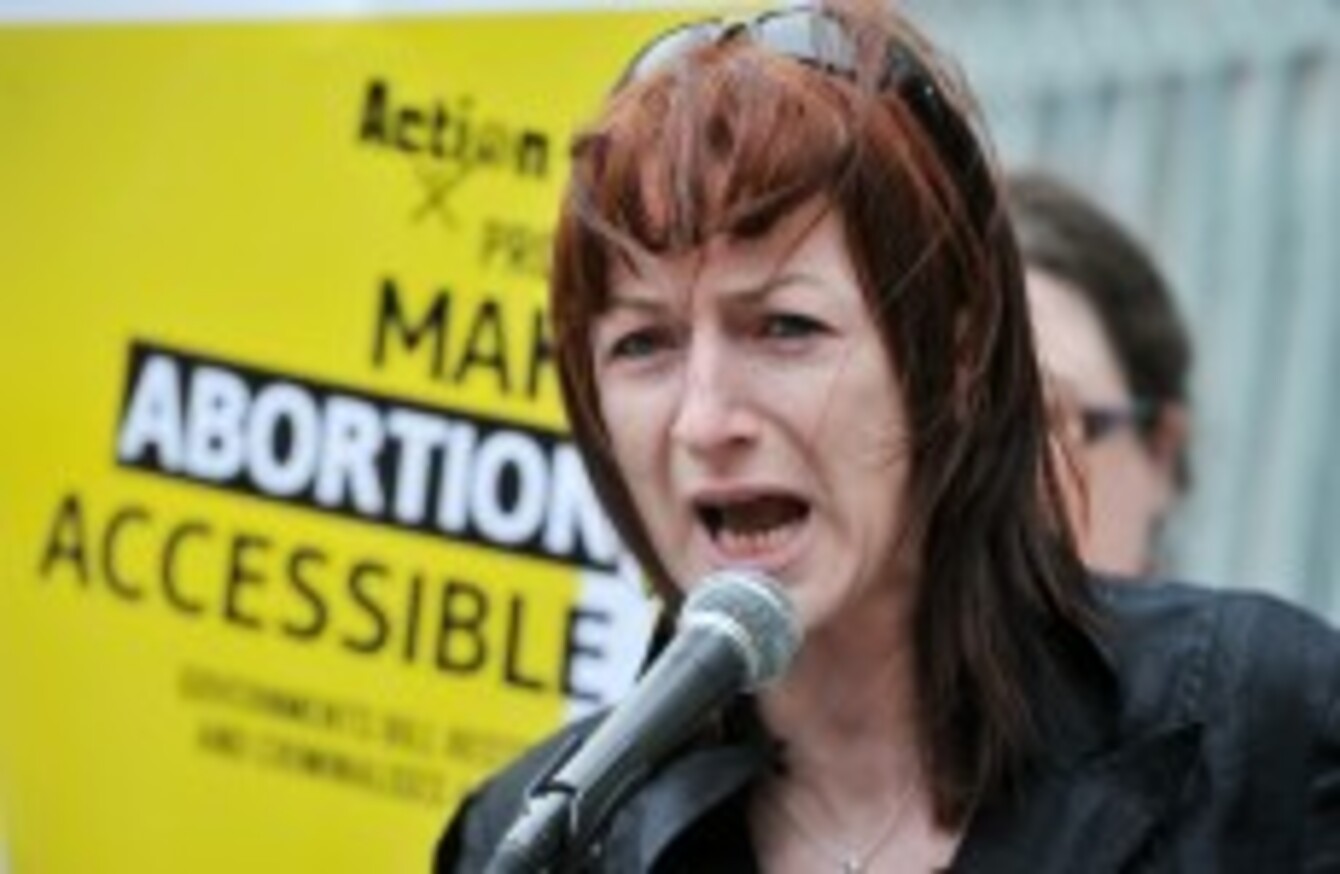 Image: Laura Hutton / Photocall Ireland
Image: Laura Hutton / Photocall Ireland
TDS CLARE DALY and Joan Collins have jointly tabled an amendment to the Protection of Life During Pregnancy Bill 2013 which would allow for lawful terminations in cases of rape and incest.
They have also called for women to be able to obtain a legal abortion if "she believes it is in her best interests to do so".
As the proposed legislation moves to Report Stage in the Dáil, deputies are allowed to suggest changes and each tabled amendment will be afforded a vote before a final, overall vote at the end of this stage.
Daly and Collins's insertion is highly unlikely to be accepted as it would widen the scope of the Bill to a point that would not satisfy the government's legal advice.
The Independent and People Before Profit TDs have proposed the following text be inserted under the heading, 'Medical treatment lawful under this Act':
Rape and incest, risk to health and risk to well-being of the woman

7. (1) It shall be lawful for a woman, following consultation with her general practitioner, to obtain a termination of pregnancy if—

a- she believes her health, physical or mental, may be at risk if she were to continue the pregnancy;

b- the pregnancy is as a consequence of rape or incest, or

c- she believes it is in her best interests to do so.

(2) A medical procedure under this section shall be carried out by an obstetrician at an appropriate institution subject to the consent of the woman.".
The pair has also suggested that the sections of the Bill which seek to criminalise a woman who seeks or procures an abortion be altered.
They ask for "no pregnant woman" or "appropriately qualified practitioner" to be held criminally liable for procuring or carrying out a medical procedure that leads to the ending of a pregnancy.
It is understood that 15 amendments to the bill have been tabled, including one from Independent Catherine Murphy who calls for the inclusion of fatal foetal abnormalities as grounds for lawful terminations. An identical proposal – written by a number of legal experts for a cross-party group led by Richard Boyd-Barrett – was voted down during Committee Stage this week.
A final vote is expected to be held in the Dáil late Wednesday evening. The legislation then gets sent to the Seanad where senators get their chance to speak through their own Committee and Report stages.