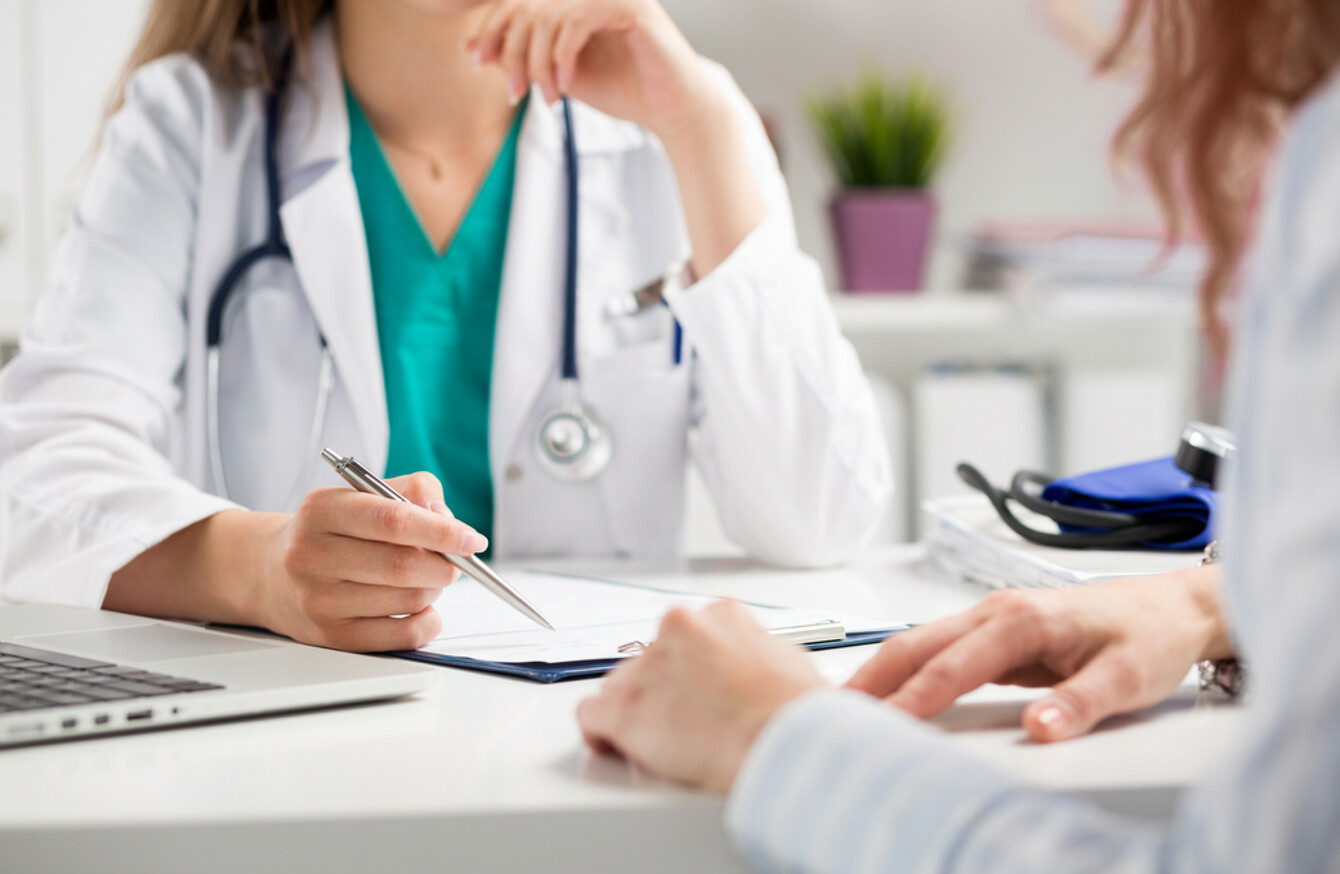 Image: Shutterstock/ldutko
Image: Shutterstock/ldutko
A NUMBER OF TDs have said it should be written into law that a pregnant woman seeking an abortion should be offered the opportunity to view an ultrasound image of the foetus and hear the heartbeat, if audible.  
Nine TDs have proposed an amendment to the proposed abortion legislation suggesting  that at least 24 hours before a termination is carried out, a medical practitioner should be obliged to perform an ultrasound imaging of the foetus and recording of the foetal heart tone.
 Sinn Féin's Peadar Tóibín, who was this week suspended from the party for six months for voting against the proposed abortion legislation, is also in favour of such a proposal.
TDs Mattie McGrath, Michael Collins, Michael Healy-Rae, Danny Healy-Rae,
Michael Lowry, Peter Fitzpatrick, Carol Nolan, Michael Fitzmaurice and Noel Grealish have proposed the ultrasound and heart recording, as well as calling for the remains of a foetus be either buried or cremated following the terminations of pregnancy. 
This amendment put forward also states that a person who does not give "dignified disposal" of foetal remains should be prosecuted. 
These are just a few of over 200 amendments to the proposed abortion legislation put down by a number of TDs ahead of the three-day discussion on the new law next week.
Former Sinn Féin TD Carol Nolan, who left the party after being suspended for voting against the holding of the referendum on the Eighth Amendment, has put down an amendment calling for no public funds to be used to roll out abortion services in Ireland.
Meanwhile Tóibín has called for it to be included in the legislation that no one can seek an abortion because of the sex or race of the foetus or because of any condition or disability affecting the foetus concerned.
He is also one of the TDs who is in favour of right of conscience, with one amendment "conscientious refusal" of a medical practitioner be allowed. 
Throughout the abortion debate, questions have been asked about whether medical professionals, who do not agree with the termination of pregnancies should be required under the law to carry one out as part of their job. The health minister has said he expects all medical practitioners employed by the State to care for their patients under the law. 
Parental notification is also mentioned in the amendments due to be discussed next week, with a number of TDs calling for a notification to be served on parents, if a person of 16 years or younger seeks an abortion. 
The amendment calls for this to be given to parents at least 24 hours before the termination of pregnancy is carried out. It also calls for parents to able to seek a review by the High Court. 
Fine Gael's Kate O'Connell has raised concerns about the mention of a pregnant woman being "examined" and has called for this to be replaced with the word "consultation". 
She has also sought to change a part of the Bill that would require the doctor who diagnoses a foetus with a fatal abnormality to be the same one who terminates the pregnancy. 
#Open journalism No news is bad news Support The Journal

Your contributions will help us continue to deliver the stories that are important to you

Support us now
A number of amendments relate to the debate over the Bill making reference to pregnant transgender men.
It is understood the Health Minister Simon Harris supports trans men having the same reproductive rights as women but legal advice to the government is that mentioning them in the law would have unintended consequences. 
TD Catherine Murphy has made a number of suggestions of changing any references to "woman" to "person".
She has proposed the term "pregnant person" means a person of any sex who is pregnant. 
She has also put down an amendment that an abortion should not be impeded on discriminatory grounds, including on grounds of race, sex, religion, national or ethnic origin, marital or family status, immigration status, sexual orientation, age, or other social status.
It is understood the government's view is that no substantial amendments should be made to the proposed legislation as it was the basis on which the public voted in the referendum.