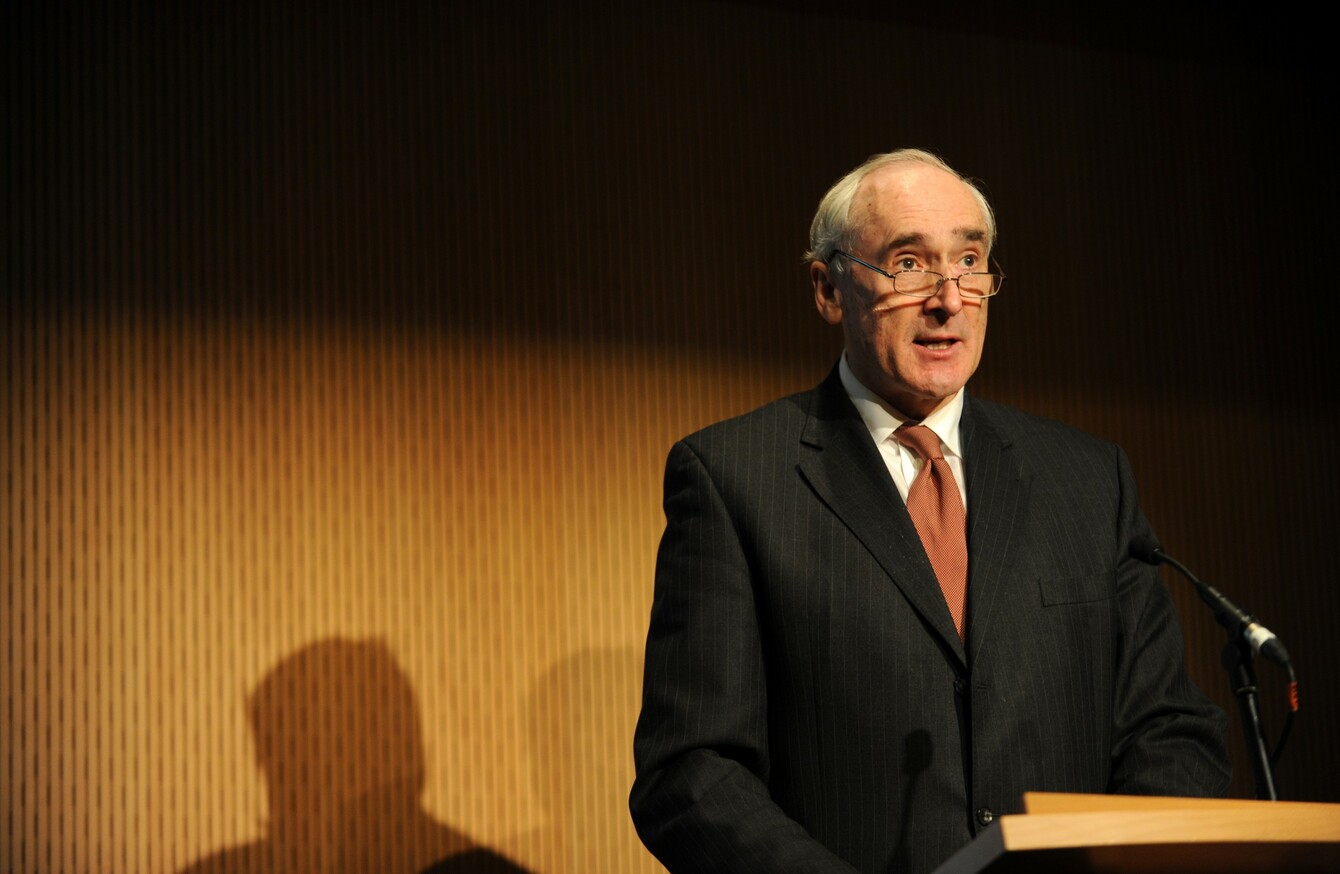 Matt Dempsey, former editor of The Irish Farmers Journal
Image: Laura Hutton/Photocall Ireland
Matt Dempsey, former editor of The Irish Farmers Journal
Image: Laura Hutton/Photocall Ireland
AN TAISCE HAVE hit out at The Irish Farmers Journal (IFJ) for publishing "fake news" regarding climate change.
In an article published in the farming publication on 13 May 2017, former editor of the IFJ Matt Dempsey posed the question "Is the science on climate change sound enough to justify Ireland facing into an enormous ongoing diminution of our agricultural potential?"
Dempsey came to his conclusion following a lecture given last week by Richard Lindzen, a retired professor of atmospheric sciences at the Massachusetts Institute of Technology (MIT).
Dempsey believed that a key point of the lecture was the statement that "methane produced by cattle and sheep and nitrous oxide produced in tillage operations have very little role in whatever global warming is taking place".
From this, Dempsey came to his own conclusion that, if accepted as scientific fact, this assertion would mean that "we could and should continue to increase our live-stock numbers subject only to the carrying capacity of our land and the availability of profitable markets".
An Taisce has called on the relevant public bodies and statutory agencies, including the Environmental Protection Agency, Teagasc and the Department of Agriculture, Food and the Marine, to come forward to challenge and correct the IFJ's "explicit rejection of robust climate science".
An Taisce is an independent charity that works to preserve and protect Ireland's natural and built heritage.
"It is probably no coincidence that Dempsey's enthusiastic acceptance of these contrarian talking points led him to the happy conclusion that farmers 'could and should continue to increase our livestock numbers subject only to the carrying capacity of the land and the availability of profitable markets'."
"This is nothing more than wishful thinking masquerading as analysis," An Taisce said.
They have claimed that Dempsey must have been aware prior to publishing that Professor John Sweeney, Ireland's pre-eminent climate scientist, refuted the entire basis of the lecture on which Dempsey based his article, in a recent radio interview in which Dempsey also participated.
"Despite this clear red flag, he and the IFJ persisted in recklessly publishing an article they must have had good reason to believe was wholly or largely untrue," the organisation said.
An Taisce went on to defend free speech and the right of the media to express and defend a wide range of viewpoints, however they concluded that "Everyone is entitled to his own opinion, but not his own facts".
The Irish Farmers Journal was contacted several times for comment.