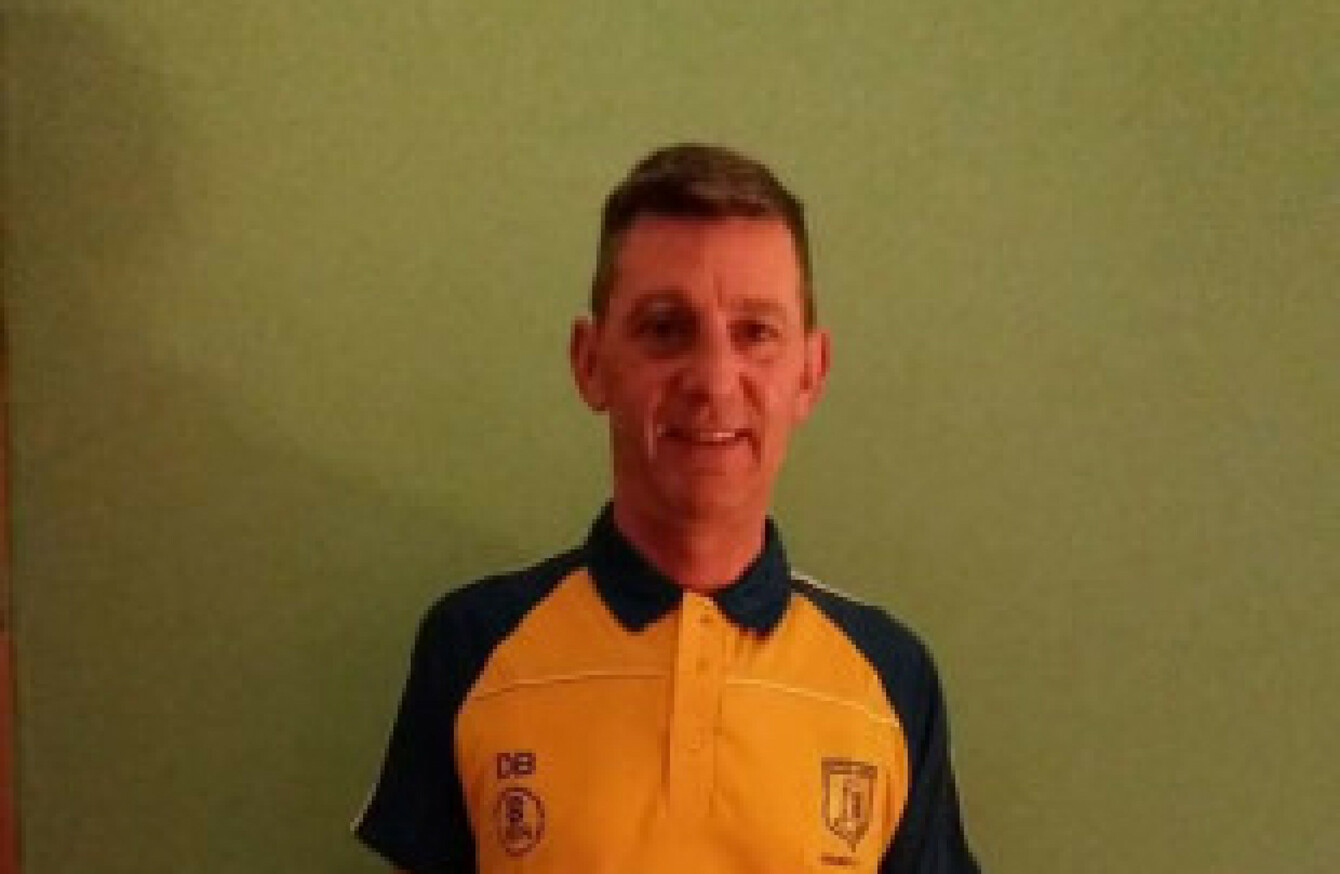 Dermot Byrne.
Image: Irish Blackball Association
Dermot Byrne.
Image: Irish Blackball Association
Updated Oct 23rd 2018, 7:28 PM
A 31-YEAR-old has been sentenced to life in prison for murdering a man following a drunken row over a cigarette.
Following the verdict, the deceased's daughter Shawna Byrne gave an emotional statement, telling the court her family's world stopped the day he died.
"His life and his dignity taken in an absolutely savage way," she said.
Anthony Walsh (31) was found guilty of the murder of 54-year-old Dermot Byrne at North St, Swords, Co Dublin on 16 July 2017 by a unanimous jury verdict.
The six men and six women spent two hours and 41 minutes considering their verdict.
Shawna told prosecuting counsel Vincent Heneghan SC that her family had tickets to the Dublin GAA semi-final the day their dad was murdered.
"He was one of the most important people in our lives, as a father but also as a husband, a brother and a son," she said.
The days after his death were a blur as they dealt with the garda investigation and tried to figure out why their dad was beaten to death in such a "savage" way.
Slowly they realised that he would not return.
She said: "His white van would no longer be parked outside the house. The familiar sound of his voice, joking about one thing or another was gone. He will not be there for our milestones," she said, adding:
Our dad will not be there to walk us up the aisle like he was supposed to.
The family no longer feels safe in the town they grew up in. Their local credit union and dentist are across the road from where their dad was beaten to death at the steps to Fingal College. They still have questions and nightmares.
She added: "Both his life and dignity were taken in an absolutely savage way that is unbearable to think about." Walsh's life sentence is insignificant compared to the "tragedy that arrived on our doorstep that day".
Justice Eileen Creedon sympathised with Mr Byrne's family and commended Shawna for making the statement.
Sergeant Killian Leydon told the court that Walsh had multiple previous convictions including for public order, burglary, criminal damage and misuse of drugs. Justice Creedon sentenced him to the mandatory life imprisonment for Mr Byrne's murder and seven years for stealing a bank card, Zippo lighter and keys from the man he had beaten to death. She said it would be difficult to think of a more heinous circumstance in which a person could take another man's property.
Walsh did not react as he was sentenced and led away by prison guards.