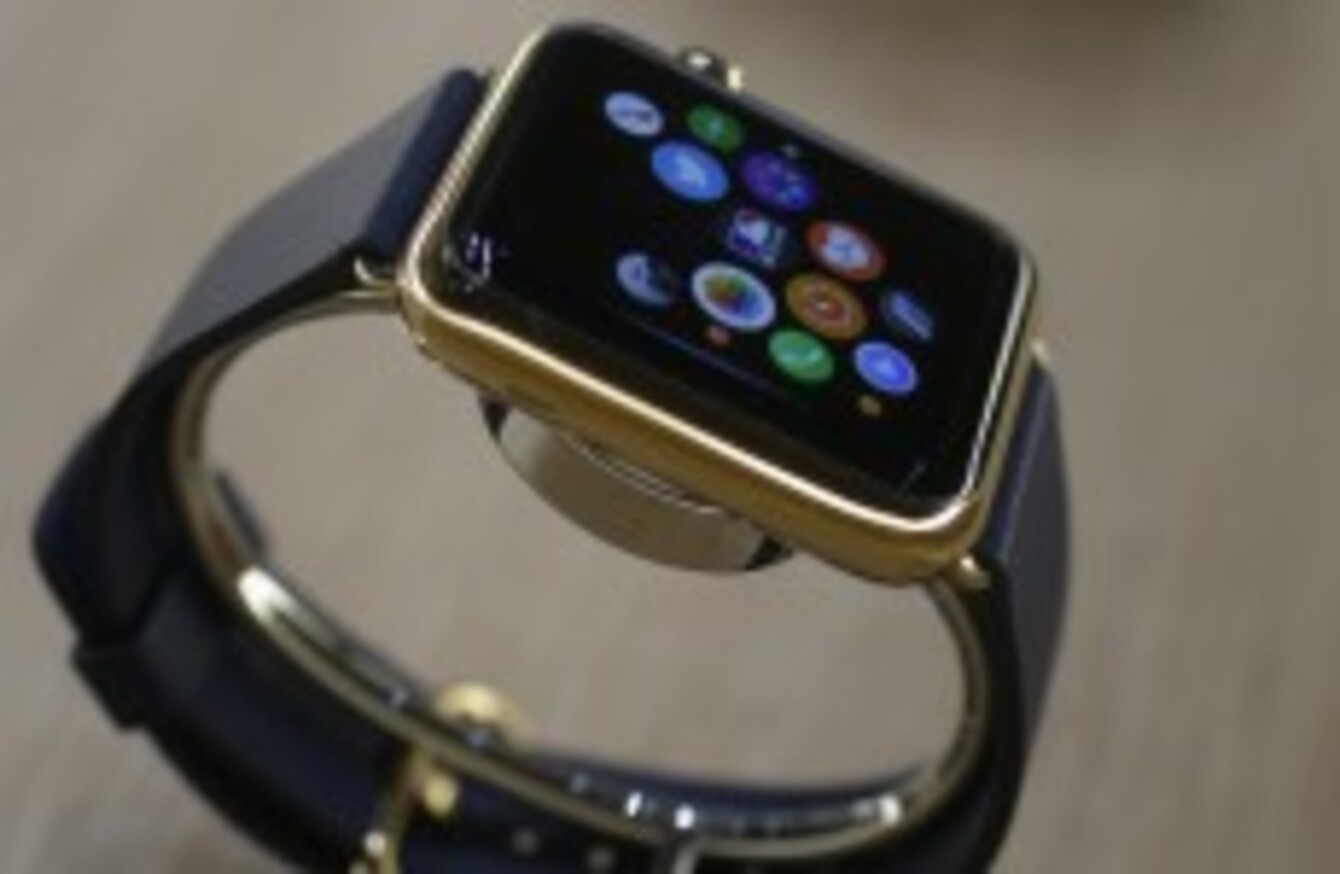 Image: AP Photo/Marcio Jose Sanchez
Image: AP Photo/Marcio Jose Sanchez
APPLE IS EXPECTING a large demand for its first smartwatch products after recently seeing it make a profit of €15.87 bn in the most recent quarter.
The company is planning an initial run of between five to six million smartwatches from its Asian supplier as it prepares for its launch in April, according to a report from the Wall Street Journal.
Around half of these watches will be the basic Apple Watch Sport version while the Apple Watch version will make up roughly one-third of output.
That means the luxury Apple Watch Edition, a high-end model that features 18-carat gold casing – will make up the remainder, but Apple plans to start producing more than one million units per month in the second quarter.
The prices for some versions of Apple Watch haven't been confirmed yet. The only price that has been provided is the $349 (€306) for Apple Watch Sport, but the luxury edition is expected to be one of the most expensive products the company has ever sold, higher than the €4,099 a Mac Pro costs.
The five to six million watches is in stark contrast to its rival. Android Wear. Only 720,000 devices powered by the OS were sold in the last six months of 2014. Google had a number of partners such as Samsung, LG, Sony and Motorola, the latter selling the most.
Apple had been developing the watch for the good part of four years. When it was developing it, it did so with the main focus on health and fitness.
However, its development was stifled by its work on health-sensor technology which failed to meet its standards, meaning certain features like detecting blood pressure and the amount of oxygen in the blood were shelved for the first version.