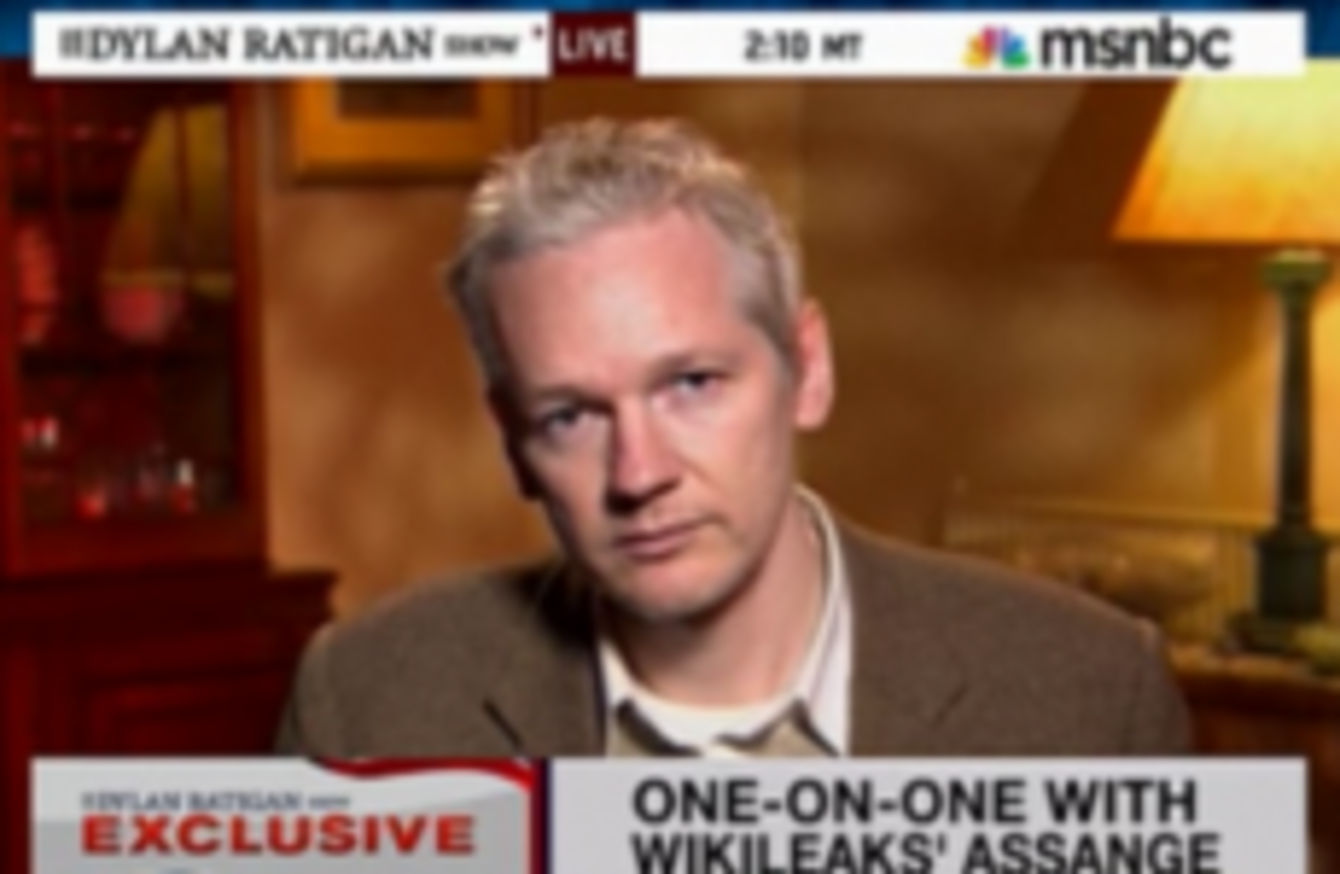 Julian Assange appeared on BBC's Newsnight last night, coffee cup in hand.
Image: BBC
Julian Assange appeared on BBC's Newsnight last night, coffee cup in hand.
Image: BBC
WIKILEAKS FOUNDER Julian Assange has spoken of his belief that the charges of sexual assault made against him in Sweden are part of elaborate tactics to "smear" him.
Speaking on BBC's Newsnight show last night, the 39-year-old Australian said he felt there were "a number of different interests – personal, domestic and international – that are all feeding from this process and encouraging it and pushing it along".
Assange committed to following the due legal procedures "by the book" and would continue seeking a "situation where we can clear my name of these allegations".
Assange said he was 'disturbed', however, by how a European country could seek the extradition of someone "without the provision of any evidence whatsoever."
The Australian said, however, that he suspected the United States was already looking to take him into custody over espionage charges; the Daily Telegraph quotes him as saying that there "may be a US indictment for espionage for me, coming from a secret US grand jury investigation."
Assange said he and his lawyers had been concerned about the possibility of the Swedish charges being a front "to get me into the jurisdiction, which will then make it easier to extradite me to the United States."
He was speaking after being granted bail by London's High Court; he had been originally granted his bail on Tuesday, but had remained in custody at Wandsworth Prison while an appeal was lodged.
As part of his bail conditions he will have to remain in the UK until a full extradition hearing next year; he will stay in a country retreat on the border of Norfolk and Suffolk until that time.
Assange said he would continue leading the work of WikiLeaks in the meantime; saying the website would proceed "in a faster manner… now that I am back to assist the directing of our ship."