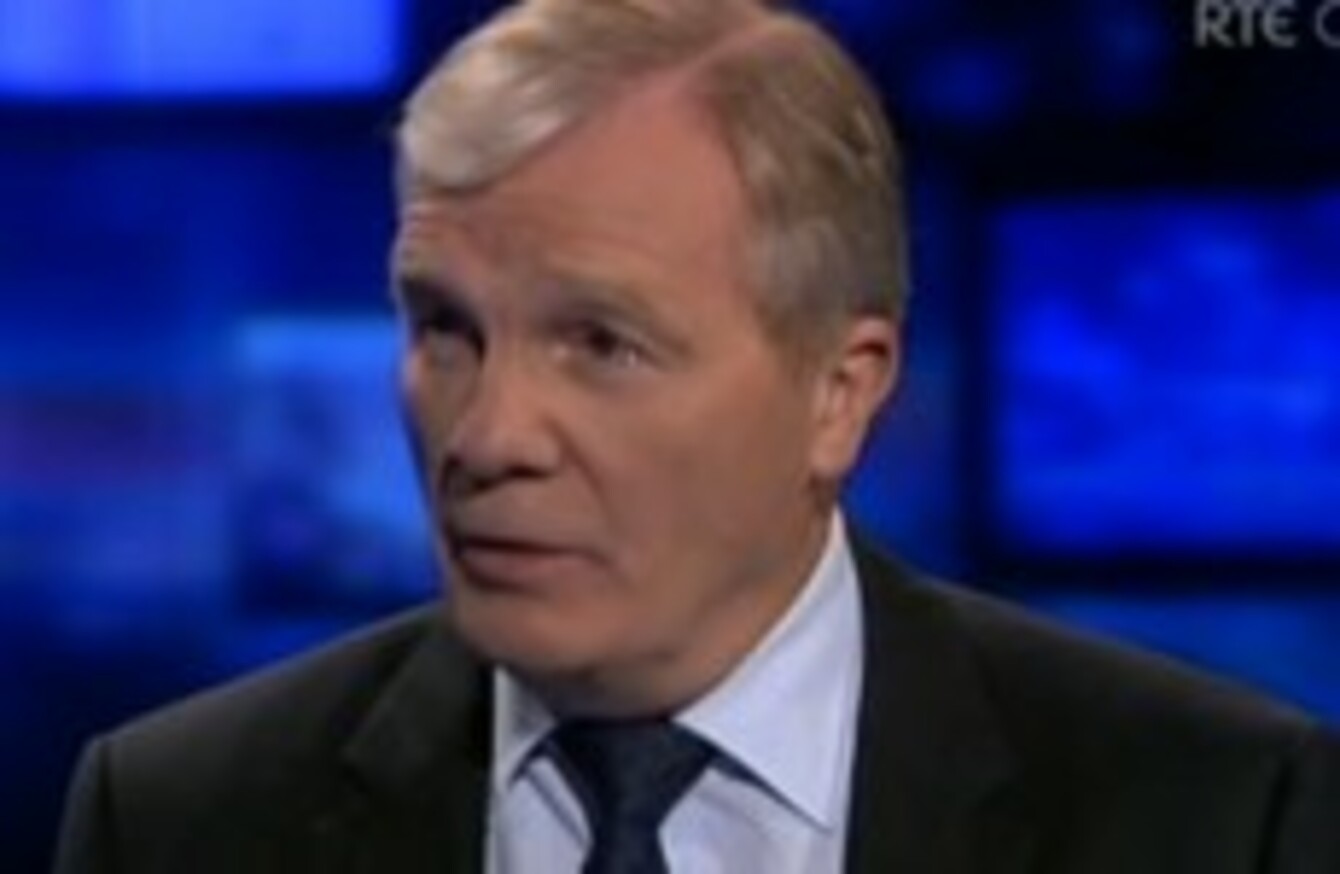 Pat King, ASTI
Image: Screengrab/RTE
Pat King, ASTI
Image: Screengrab/RTE
THE ASTI GENERAL Secretary Pat King said that if the government imposes cuts on the supervision allowance for teachers the union will "forced to react and we certainly won't accept it".
Speaking on RTÉ's Prime Time last night, he said the if it comes to it and further cuts are made the ASTI will "have to react as trade unions react".
He added:
On 1 July they [the government] unilaterally froze teachers pay … using the most anti-labour, draconian legislation this country has ever seen.

If they further impose changes we will be forced to react and we certainly won't accept it. If that means refusing to do the supervision that's what we will do.
Meanwhile, yesterday Minister for Education Ruairi Quinn warned teachers that the rejection of the pay deal would mean their protections and benefits would be at risk, including their security of tenure.
When asked if threats of this kind and the action being taken by the ASTI might see some members leaving the union, Mr King disagreed, stating that they have seen members join the union over the action they are taken.
He added that from a financial point of view there is losses for teachers with the action they are taking.