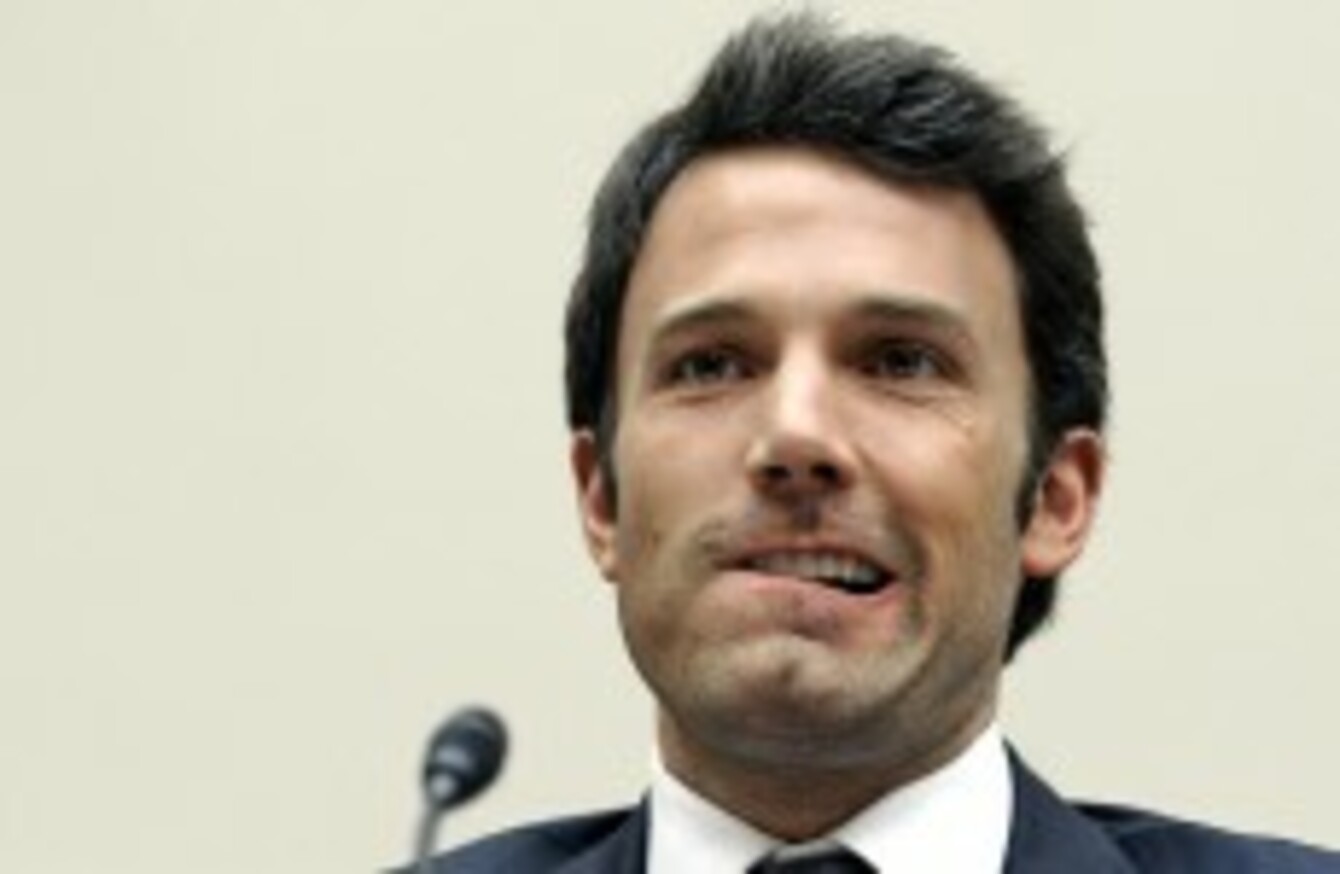 Image: AP/Press Association Images
Image: AP/Press Association Images
AN INVESTIGATION IS under way after a television programme in the US discovered that Ben Affleck had an ancestor who was a slave-owner – but didn't air the discovery following a request from the actor.
Affleck has apologised for making the request, saying that he was 'embarrassed' by his ancestor, while the network which aired the programme said it is carrying out an internal review.
The programme called Finding Your Roots, which is similar to Who Do You Think You Are, looked at Affleck's family history.
In a statement, the PBS network said it is investigating whether its editorial stands were observed.
The programme's host has defended the decision not to include the slave-owner ancestor, saying that he focused on the most interesting aspects of Affleck's history, including a Revolutionary War ancestor, a great-grandfather who enjoyed the occult, and Affleck's mother.
Writing on Facebook last night, Affleck said he had asked the programme maker not to include the story of his distant relative when the discovery was made.
"I was embarrassed. The very thought left a bad taste in my mouth," he wrote.
The Batman star said that he had lobbied the show creator not to include the story "the same way I lobby directors about what takes of mine I think they should use".
"It's important to remember that this isn't a news programme," Affleck wrote. "Finding Your Roots is a show where you voluntarily provide a great deal of information about your family, making you quite vulnerable.
The assumption is that they [the programme makers] will never be dishonest but they will respect your willingness to participate and not look to include things you think would embarrass your family.
The Oscar-winning director and actor said that he regretted what he had done, and noted the backlash against him for trying to edit his family history.
"We deserve neither credit not blame for our ancestors and the degree of interest in this story suggests that we are, as a nation, still grappling with the terrible legacy of slavery," he wrote.
How it was leaked
Affleck's request to the programme makers became public last week when it was published by Wikileaks as part of a trove of emails and internal communications accessed during a massive hack of Sony last year.
The programme's presenter, Harvard lecturer Henry Louis Gates, had emailed the chief executive of Sony – who was a friend of his – to discuss Affleck's request.
The Sony executive advised taking out the slave-owner information 'if no-one knows', but noted that 'if it gets out that you are editing the material based on this kind of sensitivity then it gets tricky'.
Gates said that not including the story could 'compromise our integrity' but ultimately went ahead with the decision.
After the story initially broke, PBS said Gates and his producers "made an independent editorial judgement to choose the most compelling narrative".