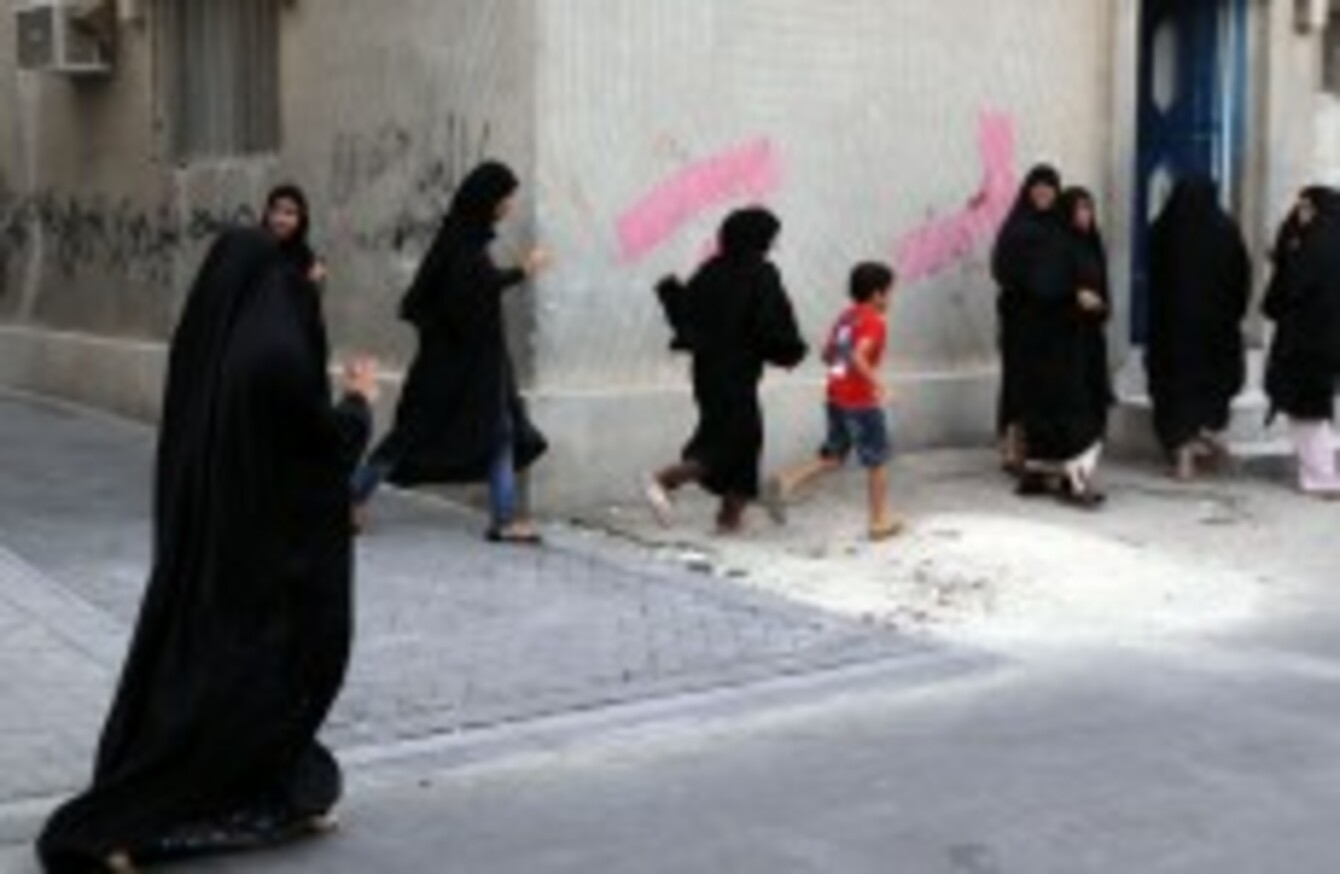 Women and children run as riot police, unseen, chase Bahraini anti-government protesters
Image: (AP Photo/Hasan Jamali
Women and children run as riot police, unseen, chase Bahraini anti-government protesters
Image: (AP Photo/Hasan Jamali
A BAHRAIN COURT has delayed a verdict in the case of an 11-year-old boy accused of taking part in anti-government protests.
The new date for a ruling is 5 July.
The sixth-grade student, who was in court alongside his father, spent a month behind bars and took his final school exams there.
The boy, Ali Hasan, faces charges of joining an illegal gathering and other claims related to the unrest in the troubled Gulf nation. Defense lawyer Shahzalan Khamis has asked the court to drop the charges.
The boy is one of the youngest suspects detained in crackdowns on protests led by Bahrain's Shiite majority, which seeks a greater political voice from the ruling Sunni dynasty.
The government today defended its handling of the Hasan case. It said an investigation concluded the youngster was arrested for blocking a road in June and was held in police custody for only six hours. He was in juvenile detention for the next month.
It also insisted there has been no "intentional focus" to arrest children in the anti-government protests. The government statement said the numbers of children in its juvenile detention center has averaged around 15 since the beginning of the year.
It said in most cases, children remain there only for several weeks, with the most serious offenders staying for a year.
"This report vindicates the actions of the police and the juvenile justice system," said Chief of Public Security Tariq Al Hassan. "However, it also points to the need for greater parental and community adult supervision in the lives of at-risk youth. What is deplorable is how some older people will take advantage of vulnerable youth for their own political purposes."
More than 50 people have died in Bahrain's upheavals since February 2011.