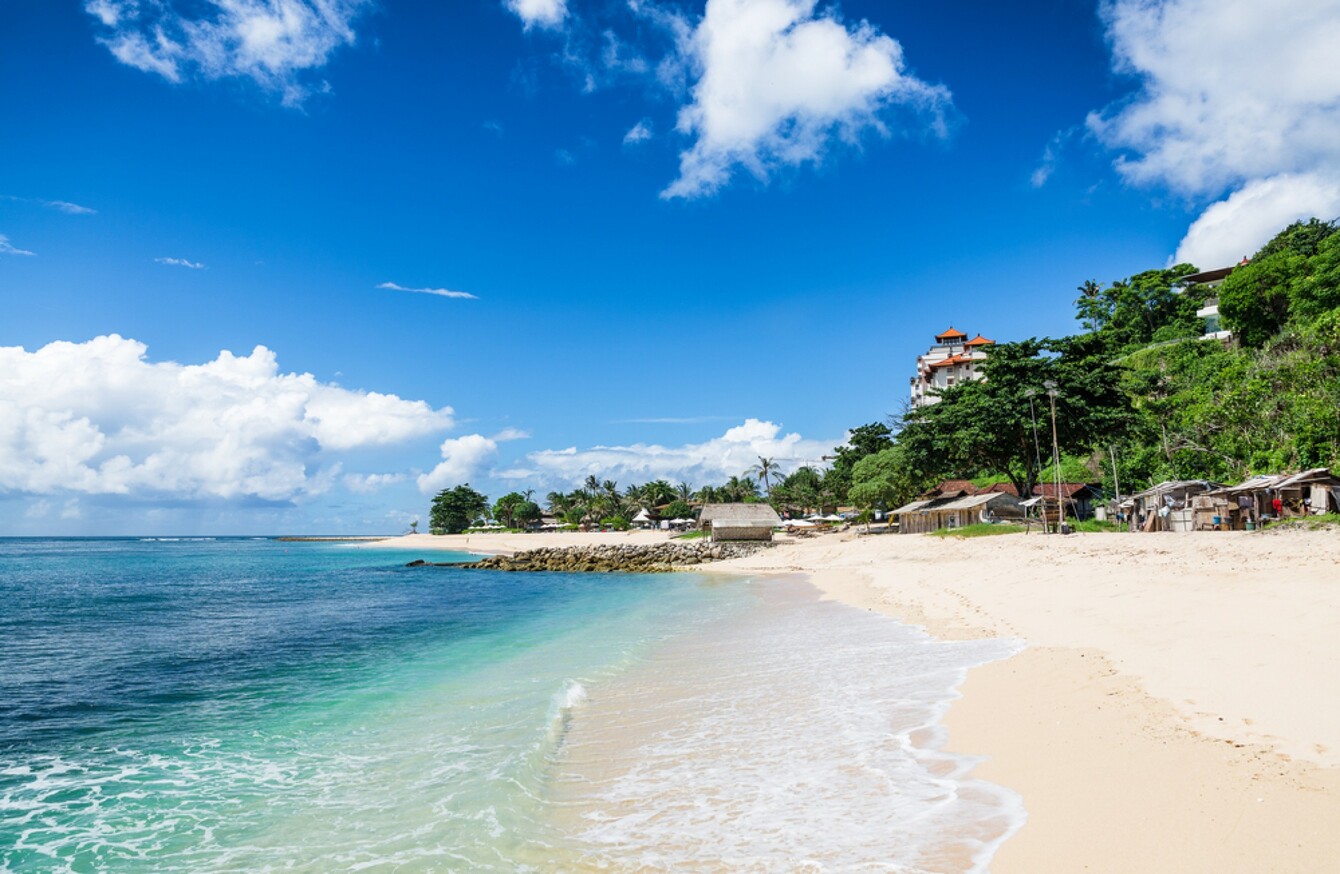 Bali
Image: Shutterstock/Wonderful Nature
Bali
Image: Shutterstock/Wonderful Nature
A BRITISH FORMER war correspondent will be released from a Bali prison in a matter of months after being handed a short jail term for using hashish on the Indonesian resort island.
Ex-Reuters journalist David Fox, 55, was found guilty of drug use at a court in the Balinese capital Denpasar after being caught with a few grams of hash, and given a seven-month jail term.
His sentence will be reduced by time already served in detention since his arrest in October with an Australian businessman, meaning he should be released in May.
Fox, who said he used hashish to relieve stress caused by covering conflict, could have been jailed for several years for breaking Indonesia's tough anti-drugs laws which include the death penalty for traffickers.
But prosecutors praised him for politeness and admitting wrongdoing during his trial. Fox admitted he became addicted to the drug to deal with post-traumatic stress from war reporting and vowed never to use it again.
He worked for Reuters for over 20 years and covered conflicts and natural disasters in countries including Bosnia, Rwanda, Pakistan, Afghanistan and Iraq. He left the agency in 2011.
After the verdict was handed down, Fox said he felt "relieved".
"I'm very, very grateful, I think the court recognised the circumstances of my peculiar case," he told reporters.

Sentence
Chief judge Erwin Djong told the court that Fox was "legally and convincingly proven guilty of committing… the crime of unlawful use of narcotics" as he handed down the jail term.
Djong added the sentence would be reduced by the time that Fox had already served in detention.
It was lower than the one year recommended by prosecutors at an earlier hearing.
The Briton was detained on the resort island, where he had been living for several years, after the arrest of Australian Giuseppe Serafino, who runs a bar on Bali.
Authorities raided the house of Serafino, 49, after a tip-off from local residents that a foreigner living there had been using drugs.
Police found about seven grams of hashish in the house and Serafino named Fox as someone who helped him buy the drugs.
Authorities then detained Fox and found 10 grams of hashish in the Briton's pocket and at his house. Serafino is also on trial and will be sentenced next week.