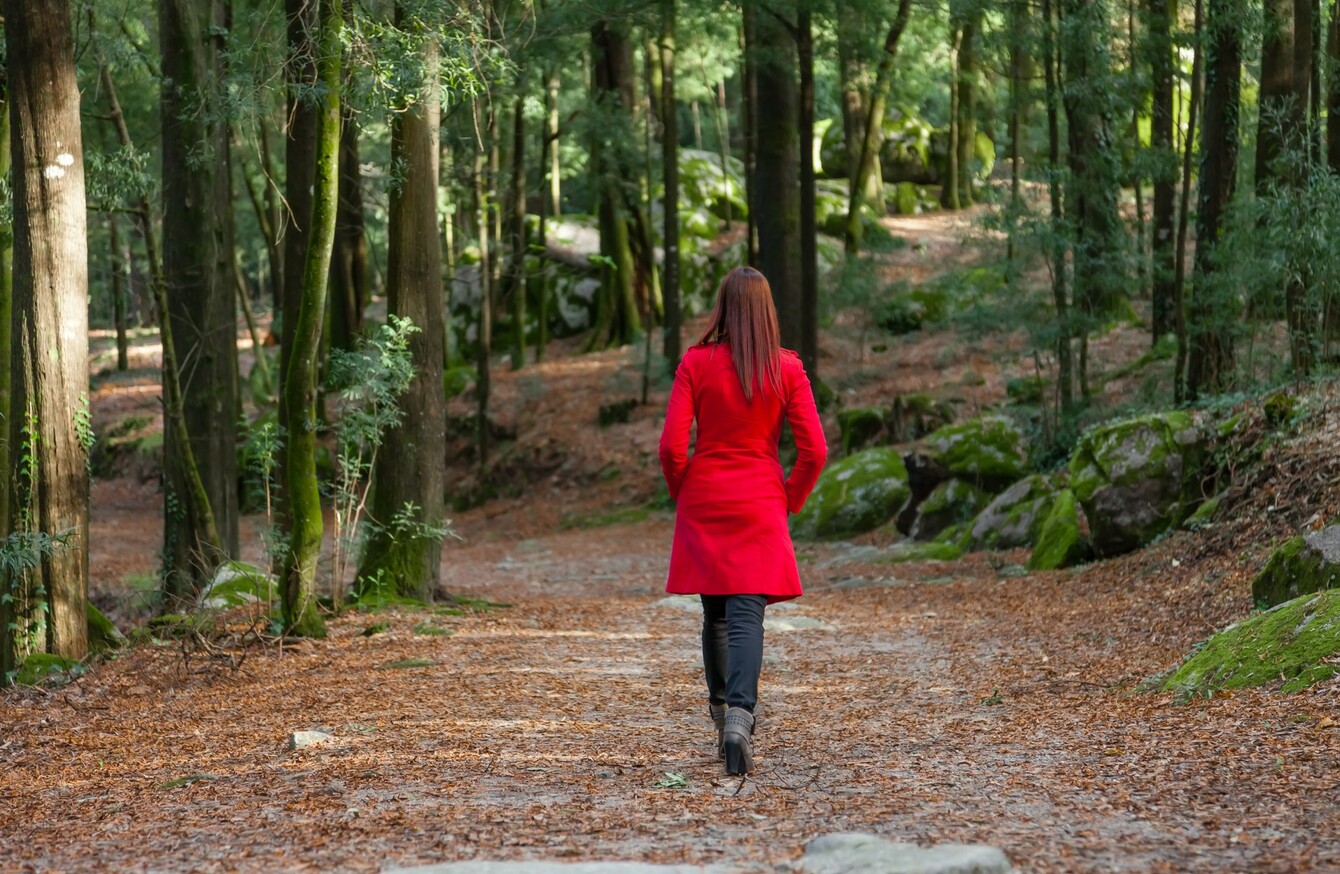 File photo
Image: Shutterstock/StockPhotosArt
File photo
Image: Shutterstock/StockPhotosArt
This is the fifth article in our Bearing Witness series exploring how abusive relationships can appear – from the outside, and from the inside. Some readers may find this article upsetting.
THE FIRST time Bernie's ex-husband was physically violent towards her, he hit her across her back with a stale French baguette as she was preparing dinner.
She says while it might not sound like much, the "shock of it was awful".
They had been married for just a few weeks, having known each other for two years prior to their wedding. It was Bernie's second marriage.
She says she chose to ignore what she knows now were "massive red flags" in their relationship. He would constantly check her phone and followed her to work to make sure that she was there. She says that while she was "very much a loner" when they first met, by the time the marriage ended she had no friends at all.
'If anyone was around he was nice as pie'
Bernie says to an outsider it may have looked as if everything was fine, because her husband was, "careful not to hit me where anyone would notice".
If anyone was around he was nice as pie. If we were in his brother's house it was all lovey dovey. Looking at photos now, it all looks wonderful but thinking back there was always an undercurrent of 'what's he going to do'.
The first time Bernie was abused in public was on her birthday during a day-trip to Courtown in Co.Wexford. She says she had gone for a walk and could not find her husband in the crowds when she came back, but he attacked her on the street in the thronged seaside town, accusing her of trying to leave him there on purpose.
"I was very embarrassed," she recalls. "I'd never experienced abuse outside the home and in public, not walking down the street. It was humiliating."
Bernie tried to hide her humiliation by saying 'hello' to some of the passers-by. Some replied, but most turned a blind-eye to what was happening. She says while she understands that some people would have been frightened to approach them, she does not think she would have acted in the same way.
I'd ask the person if they were okay. You don't leave someone to their own devices like that. I can understand the people with children scurrying by.
After the episode in Courtown, the abuse continued to escalate and reached the point where Bernie had been granted the safety order against her husband, put him out of their apartment and was ready to move out on her own, having found safe accommodation with the help of the gardaí.
Suicide attempt
Bernie says when she finally got away she was like "a little mouse", but she has gotten back on her feet now, thanks in no small part to her new partner. It has not been easy though.
"When we first met, everything came to a head," she says.
I walked out of work one day and I took an overdose. [Her partner] came home from work and found me. Only for him I'd be dead. To come back as a survivor of suicide and to see what you have nearly left behind, that people do really care about you…
Her partner knows what she has been through, but he finds it difficult to discuss it. Bernie says it is important for him to know what happened, so that he can understand why she still gets "very down sometimes".
'Being a victim is nothing to be ashamed of'
Right now she says she is "very happy" and is, "quite determined to keep on speaking out about abuse to make other people realise it's nothing to be ashamed of and it's nothing to hide behind."
Women's Aid says that many men and women who are trapped in abusive relationships go through the experience alone, but Bernie says there is help out there for anyone who needs it.
If your own family don't support you when you leave a marriage or a relationship, there are other people out there who will support you.  Women's Aid and the

Rape Crisis Centre

helped me so much.
If you think you may have witnessed or experienced domestic violence or abusive behaviour, you can access advice and support services for both women and men at whatwouldyoudo.ie.
The Women's Aid 24-hour National Freephone Helpline is 1800 341 900.
Amen provides a confidential helpline for male victims of domestic abuse. It is open Monday to Friday, 9.00am to 5.00pm and can be reached on 046 9023718.
It is important that bystanders and witnesses to domestic violence do not intervene in any potentially violent situation unless it is safe and legal for them to do so. Witnesses should be aware of the potential harmful effect that intervention may subsequently have on the victim. The victim is best placed to assess the danger to themselves.