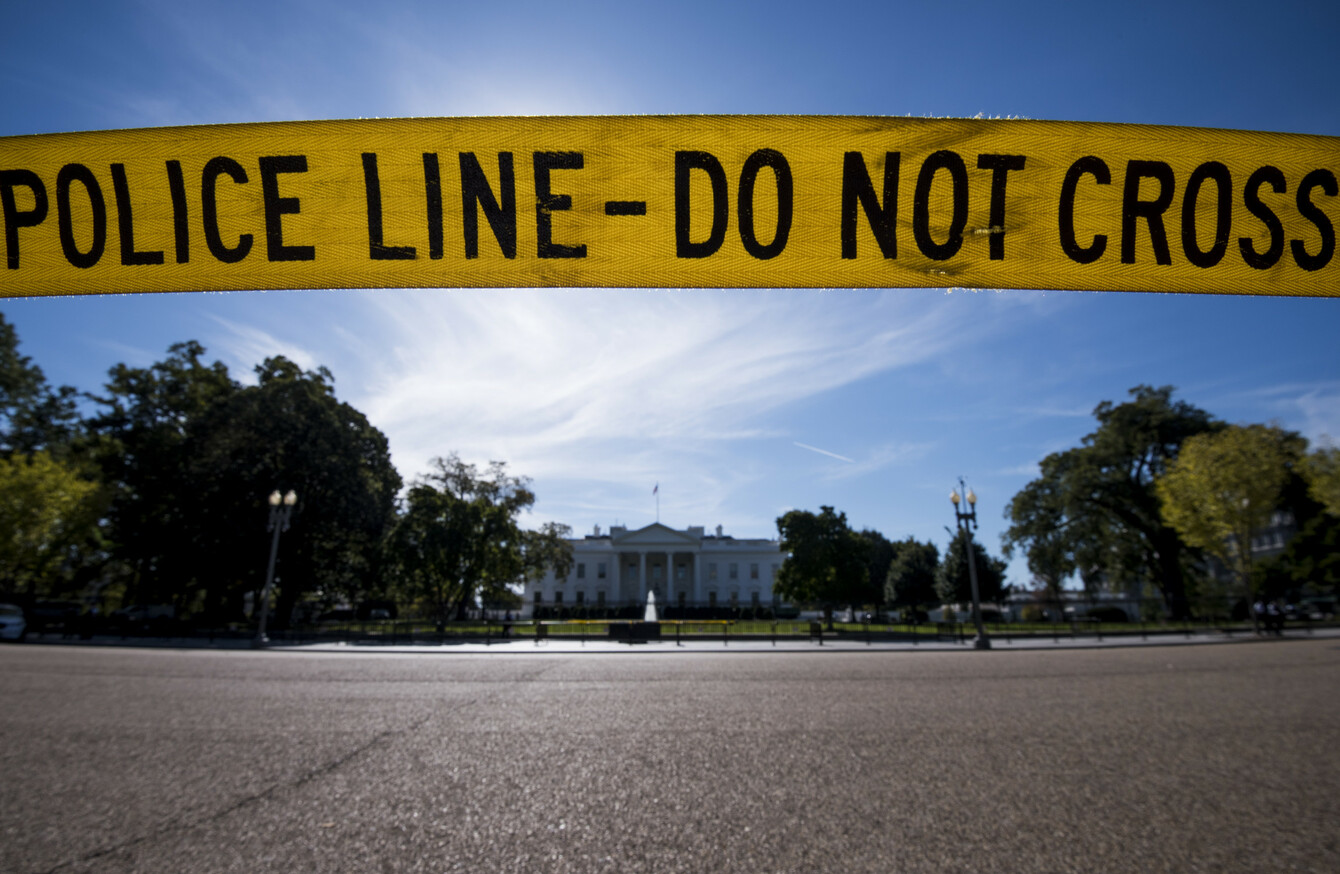 Image: SIPA USA/PA Images
Image: SIPA USA/PA Images
EVERY SUNDAY MORNING we bring you Sitdown Sunday, a round-up of the best longreads of the week.
Some of the most popular stories are the crime features – so we've put together a round-up of the best crime longreads from 2017. There may be some disturbing or upsetting stories here, so just be aware.
Turning her digital life against her
November: We are all so used to putting the details of our lives online, that we don't stop to think about whether that is always a good thing. This fairly chilling read from Wired is about a woman whose digital life was "weaponised against her".
(Wired, approx 42 mins reading time)
But Courtney's concerns were mounting. The day before, she had gotten an email to an account she only used for spam. "How did you even GET this email address?" Courtney wrote back. "Leave me and my family alone!" A reply came accusing Steven of also using unsavory cybertactics to find out about Courtney's online behavior, but added: "I am MUCH better at it. For example. Your Jetta, in the driveway"—and yes, that's where it was.
January: Kathleen Hale tells the story of a killing that took place in Ohio in April 2016, where eight family members were killed in their homes. She travels to Pike County to try and figure out why no arrests have been made – and finds that people are not happy about her arrival.
(Hazlitt, approx 33 mins reading time)
9-1-1 operators received her frantic call at 7:49 a.m. In shock, Bobby cried that it looked "like someone had beaten the hell out of them…blood all over the house!" She couldn't remember the street number and went to the mailbox, "4077" scrawled in red paint on the side, and relayed Chris Sr.'s address to officials. Bobby bolted from the blood-spattered trailer to her nephew Frankie's place. The door was locked there too. According to The Enquirer, when no one answered, Bobby fell into a trance as she screamed and banged on the trailer. She heard a lock turn. Frankie's three-year-old boy, Brentley, stared up at her.
January: In 1989, two brothers shot their parents – Jose and Mary Louise Menendez – at their mansion in Beverly Hills. Their trial was televised, and the public quickly became fascinated with their grim story.
(Rolling Stone, approx 11 mins reading time)
Jose Menendez expected the best from his sons – and everyone else. He was an ambitious man, as was evident from his rapid rise in the business world. But this didn't necessarily make him popular. Dominick Dunne of 

Vanity Fair followed the case for years

, and wrote of Jose's strong hand in October of 1990, reporting that the businessman was not all that well-liked and that, perhaps, he was cheating on his wife. The media, it seems, was trying to make as much sense of the horror as they could by searching for a villain.
January: You might not have heard the story of Pam Hupp before, but her story is a fascinating – and dark – one. It involves, murder, insurance, 911 calls, and bones turning up on a doorstep.
(STL Mag, approx 66 mins reading time)
St. Louisans squinted at their TV screens, trying to fathom this blond woman, her square jaw set hard, her face impassive. This was the same woman who'd testified three years earlier in a murder trial after her friend was stabbed 55 times. The friend's husband was convicted and later acquitted. In the meantime, Hupp's mother had died in a suspicious fall from a third-floor balcony.
He's a liar, but is he a murderer?
February: Here's a juicy long read about a man serving a life sentence for murder in Alabama – but was he actually framed by corrupt authorities? (Slate, approx 59 mins reading time)
Sitting across from Robinson—an attentive woman with blond hair and a pillowy Southern accent—the 38-year-old Bailey explained that he'd been the victim of corrupt police officers and prosecutors in his former home of Dothan, Alabama. He wasn't a murderer, Bailey said, but he'd never had a lawyer who could help him prove it. Robinson's legal career up to this point had been limited to three years spent doing entry-level work at civil litigation firms. If Bailey was telling the truth, his case represented exactly the sort of miscarriage of justice that would vindicate her recent decision to get back into practicing law after working as a stay-at-home mother for most of her 30s.
Classic read, February: In 2001, British backpacker couple Peter Falconio and Joanne Lees were flagged down by a man in Australia's Northern Territory. The man shot and killed Peter and abducted Lees. Here, former detective Colleen Gwynne looks back on an incredibly tough case.
(The Guardian, approx 16 mins reading time)
In the darkness, Gwynne recalled the details of the crime: a Kombi van with two British backpackers headed north; a man in a white utility pulled off to one side of the highway, hazard lights blinking; a helpful Falconio coaxed to the rear of the vehicle; male voices discussing something about exhaust pipes and then a gunshot ringing through the night; a terrified Lees pulled from the front seat, stunned by a blow to the head, hands bound, forced into the ute; an anxious killer returning to Falconio's body; a tiny, wild window of opportunity for Lees to scramble out into darkness and run to this very place, under the saltbush.
November: More horrific stories and allegations have been emerging about Harvey Weinstein and the women he allegedly abused.
(New Yorker, approx 28 mins reading time)
In the fall of 2016, Harvey Weinstein set out to suppress allegations that he had sexually harassed or assaulted numerous women. He began to hire private security agencies to collect information on the women and the journalists trying to expose the allegations. According to dozens of pages of documents, and seven people directly involved in the effort, the firms that Weinstein hired included Kroll, which is one of the world's largest corporate-intelligence companies, and Black Cube, an enterprise run largely by former officers of Mossad and other Israeli intelligence agencies.
September: Maryann Gray accidentally knocked down a child in 1977. How do you move on after accidentally causing someone's death?
(New Yorker, approx 26 mins reading time)
The statement Gray gave to the police later that afternoon is written in the neat script a young student might use on a final exam: "A child (blond male) ran into the street from my left, running in front of the car. I tried to go around him (left) but couldn't get by. I hit my brakes instantly + skidded to the left." The signature at the bottom of the page looks as though it had been written slowly and with care.