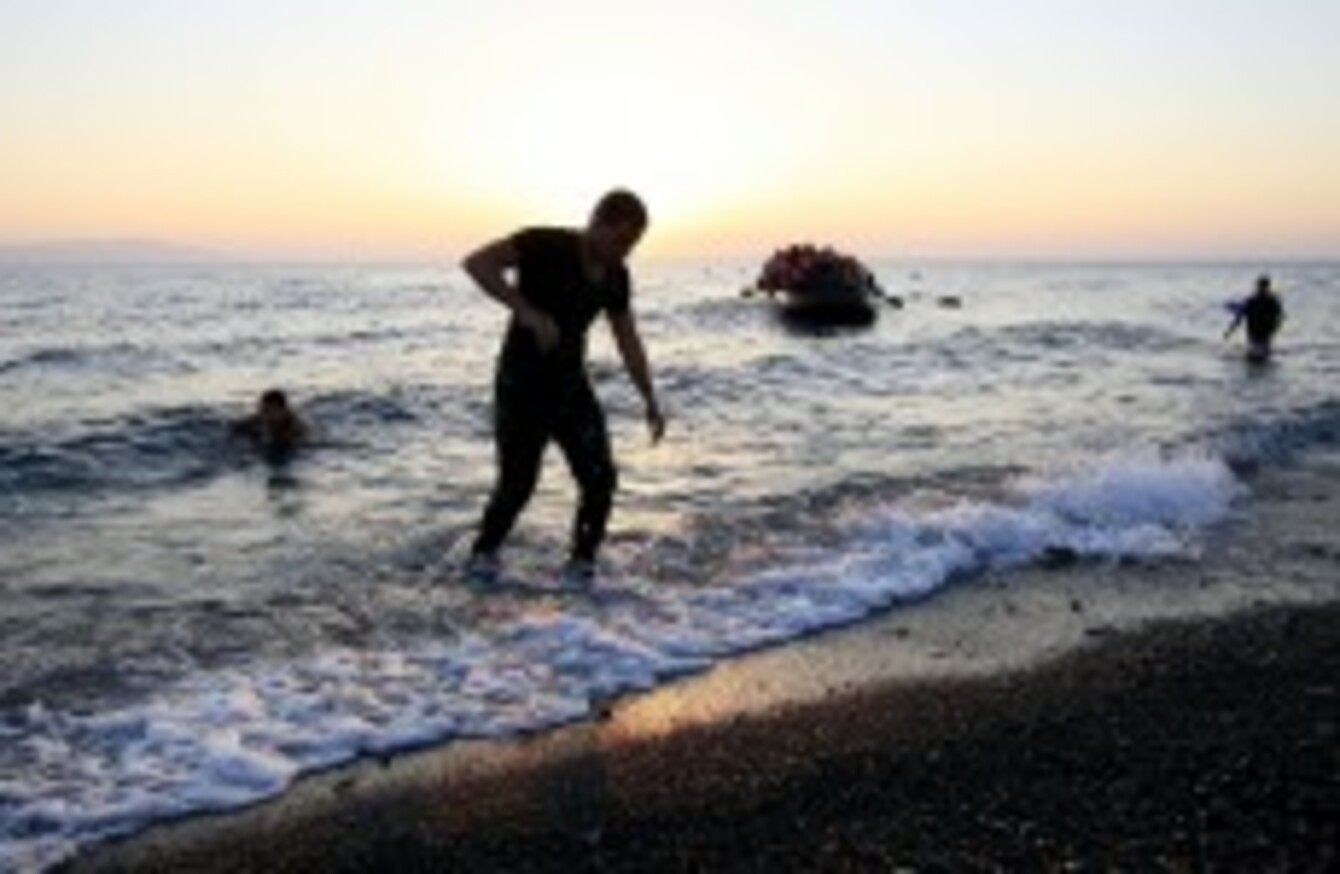 Migrants arriving on the island of Kos in Greece earlier this week
Image: Jonathan Brady/PA Wire/Press Association Images
Migrants arriving on the island of Kos in Greece earlier this week
Image: Jonathan Brady/PA Wire/Press Association Images
AS MANY AS 200 people have died following the sinking of a boat carrying migrants off the coast of Libya.
These were discovered floating in the water, a kilometre out from Zuwara, which The Guardian has described as one of the country's main people smuggling port. 
It is being reported that as many as 40 bodies were discovered inside a sinking fishing boat, which had floated towards shore, and an additional 160 were found floating in the water nearby.
There is currently no official figure on the number that have drowned in the incident.
According to the BBC, as many as 200 people have been rescued from the water.
It is believed that the victims have included migrants from Syria, Bangladesh and sub-Saharan African countries.
This follows an incident on Wednesday when 55 bodies were discovered in a ship off the coast of Libya.
In a statement on Wednesday the United Nations said that 293,000 individuals have attempted to enter Europe this year via the Mediterranean with 2,440 of them dying attempting to make the crossing.
This latest incident brings the number of victims to more than 2,500.