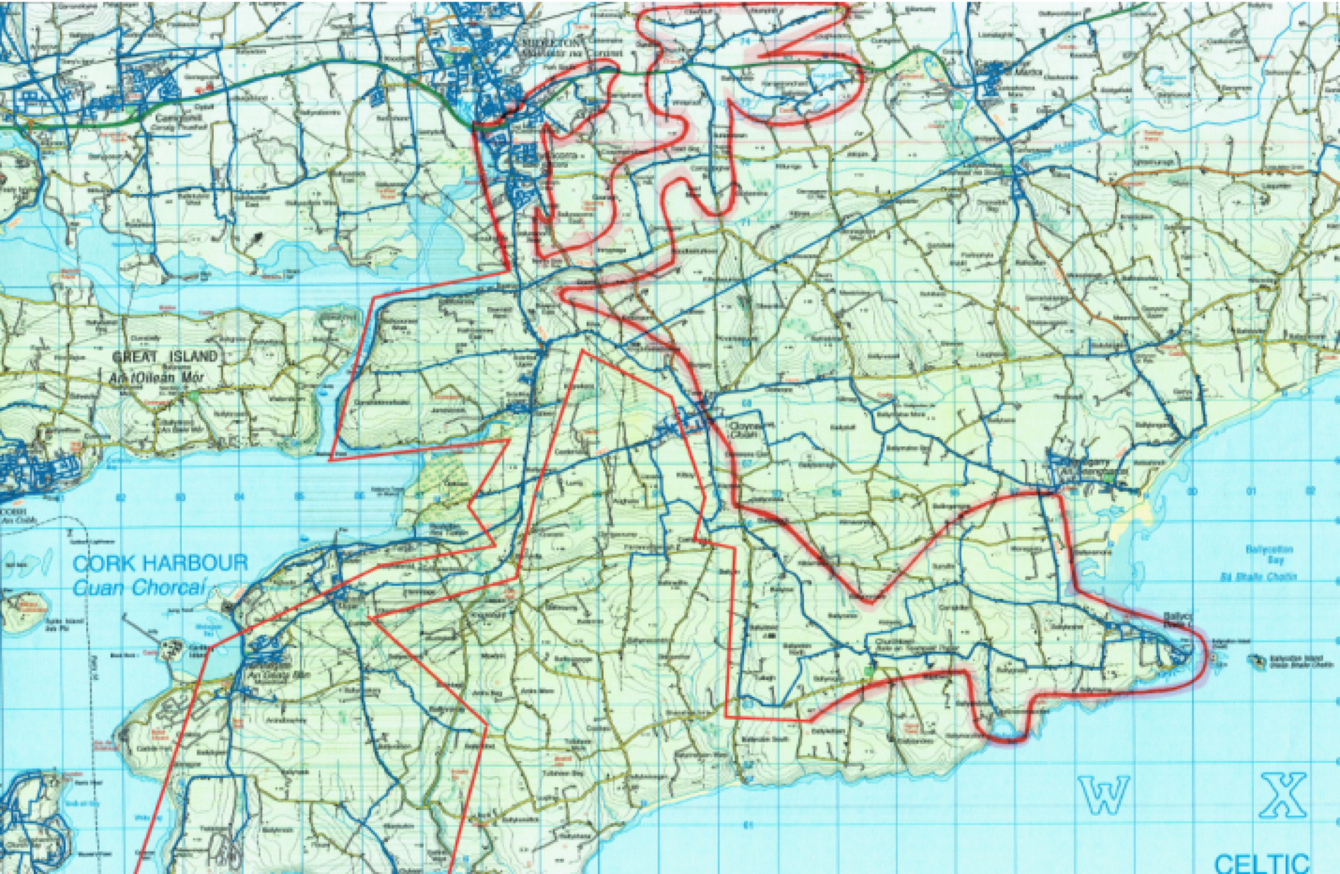 The area affected by the notice
Image: Cork County Council
The area affected by the notice
Image: Cork County Council
THOUSANDS OF HOUSEHOLDS have been served with a boil water notice due to concerns over possible contaminated water in parts of Co Cork.
Irish Water and Cork County Council issued the notice to 10,000 customers served by the Whitegate regional water supply scheme.
Affected residents have been advised to boil all water for drinking, food preparation, brushing of teeth and making of ice until further notice.
The notice says water from hot taps or domestic filters are not safe to drink either.
Parents have been advised to prepare infant feeds with tap water that has been brought to the boil once and cooled, rather than reboiled water.
Water can be used, however, for personal hygiene, bathing and flushing of toilets.
'Precautionary measure'
The council said the warning has been issued on the advice of the HSE as a precautionary measure.
The affected supply serves customers in Midleton South East, Ballynacorra, Cloyne, Aghada, Whitegate, Ballycotton, Churchstown, Trabolgan and surrounding rural areas.
The warning does not apply to other areas or water schemes in the county.
The council said in a joint statement with Irish Water that they are liaising with the HSE with a view to lifting the notice "as soon as practicable".
This is the third time this year that households supplied by the Whitegate system have been issued with a boil notice.