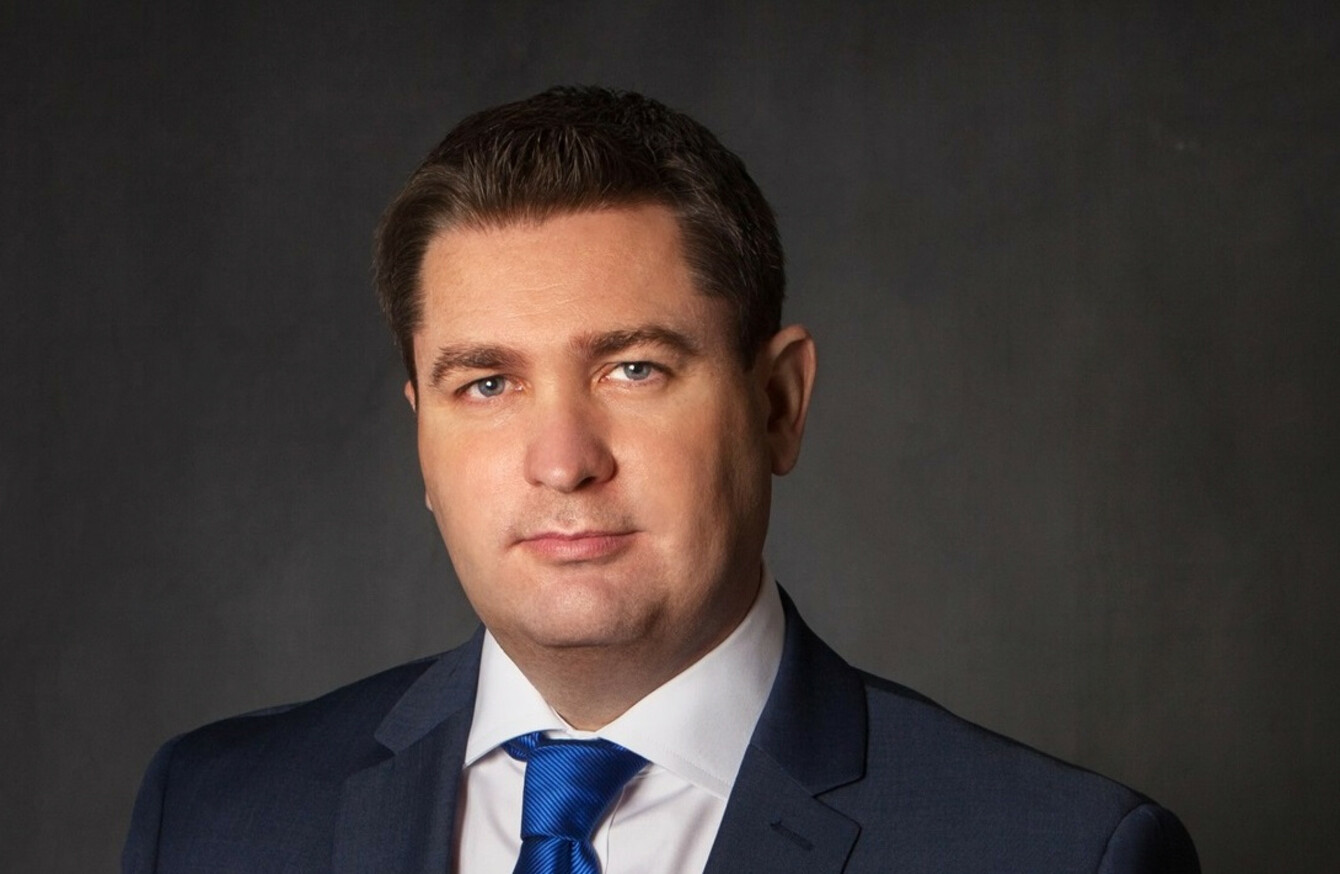 SOME PEOPLE KNOW exactly what jobs they want to do from a young age; all Karl Fitzpatrick knew was that he didn't want to work for someone else.
The 39-year-old Cork native divided the first few years of his career between working in insurance and working in sales for two of Ireland's biggest radio stations: Dublin's 98FM and Cork's RedFM.
However, he wanted to strike out by himself and was hunting for ideas to turn into a business as he worked.
"I'm full of ideas, and it's often difficult to implement them if you're working for someone else; it frustrated me," he tells Fora.
"When I was working for Red FM, a client of mine was the manager of a multi-storey car park. When I'd been overseas, I'd seen car valeting businesses in large car parks, so I rolled out the businesses here."
While Fitzpatrick got several operations up and running, progress was relatively slow – it took between 12 and 18 months to get a valet service going in a new facility.
Fitzpatrick eventually sold out of the business and went on the hunt for a new opportunity. He thought he had found it 2007, when he realised that the thousands of houses being built during the building boom needed building energy ratings (BERs).
Initially, the plan was to get trained in BER assessment, and then to create a certification business from there. However, he soon realised there was more money in the training.
The course was a five-day one and it cost €2,000," he says. "When I went in, there were 20 people there who had paid €2,000 each: €40,000 in five days. That's where the margin was."
Fitzpatrick needed to go through a certification scheme in order to provide the training, a process that would have taken two years.
However a lecturer in Waterford IT put Fitzpatrick in touch with John Conway, who had started a company in 2005, called Chevron Training, that was already certified to run the courses.
Chevron had been set up to provide training to the security sector: however, more recently, the company was looking for a new direction. Fitzpatrick took half of the business in exchange for handling its sales and marketing.
The big time
The company began offering training for people looking to provide BER certificates, and quickly boomed alongside the country's then-stratospheric property mania.
"When we started using Google Adwords to advertise, we got up to 100 calls a day," Fitzpatrick says. "(In car valeting) it was a struggle, but with Chevron we hit the big time. It was like a lottery win every year."
Between 2007 and 2009, the company turned over about €5 million per year and made a net profit of €1.5 million, going from strength to strength.
Asked if he splashed out during the company's success, Fitzpatrick says: "No, I bought a modest house, but that wasn't the route I went down. I said that this couldn't last forever.
Like in any business cycle, there's a boom and bust. I knew it would come to a stage when we would have to reinvent ourselves."
When he sensed that the firm could expand beyond its roots in adult training, Fitzpatrick went looking for a new business idea. This time he was on the hunt for a franchise.
Fitzpatrick found what he was looking for in a firm called Bricks 4 Kidz, a US company launched in 2008 that specialised in using Lego to teach children about STEM (science, technology, engineering and maths) subjects.
Master franchise
He acquired the Bricks 4 Kidz master franchise for Ireland in May 2015, and opened the first centre in Wexford in July of that year. Since then the business has grown, with Fitzpatrick viewing it as an extension of Chevron.
"Because the age of the learners we had (at Chevron) ranged from between 21 to 70, the obvious gap was from zero to 21," he says.
"The core group for the firm is three to 13, they're about three-quarters of the market for Bricks 4 Kidz. We also have a corporate sector where you can do team-building exercises, and a 'bricks for seniors' offering."
Most of the company's events use Lego to try to teach a STEM concept to children. Fitzpatrick gives the example of wind turbines: rather than read about how wind turbines work, children can make their own to learn about them instead.
"Bricks 4 Kidz gives the children project kits and instructions and lets them get on with it, helping if needed," he says. "Once the model is built the children are asked questions, for example: what do you need to do to increase the speed of a turbine?
They understand they need a bigger motor. There's no better way of understanding how something works than building it yourself."
People who want to become Bricks 4 Kidz franchisees have to pay a once-off fee of between €20,000 and €50,000, depending on the territory, with larger areas being more expensive.
As well as this, they have to give 9% of their monthly turnover to the Irish head office in Wexford, which in turn has to give a cut of its sales to the ultimate base in the US.
For that, Fitzpatrick says that some of the things that franchisees get includes: "A support team and marketing support, new income streams that we develop, tools that we develop and support for Facebook and social media."
Scale
The company now has franchisees in north Dublin and south county Dublin, and another one is due to open in Donegal this month.
Seven people are directly employed at the company's Wexford office, compared to the 30 or so employed by Chevron. There are about 30 are employed across Bricks 4 Kidz' Irish network, while the company is looking for more franchisees as it aims to go nationwide.
"We're looking for people from a corporate background, someone who understands the world of business and is highly organised. If they have a sales element, then better again," Fitzpatrick says.
Nevertheless, there are several other companies in Ireland that have a similar concept, using building blocks or games to help engage children and teach them various skills.
But Fitzpatrick says the international scale of Bricks 4 Kidz sets it apart, with Irish franchise owners able to "call on the hundreds of other franchisees for help".
Opportunities
Fitzpatrick is planning to continue to roll out Bricks 4 Kidz across Ireland, with the plan being to take on about four franchisees each year until the country is covered.
He says that Chevron is still growing and performing well, however it needs less of his day-to-day involvement as it already has a good structure in place.
The Wexford office is also in talks to acquire the European rights for Bricks 4 Kidz, something that would allow Fitzpatrick to roll out the concept across the continent.
"The goal would be to roll out franchisees across Ireland and then the UK, and then across Europe," he says.
It would have the potential to create jobs in Wexford as it could become the European headquarters for Bricks 4 Kidz, providing all the support and training.
"The drive for me is to have a real opportunity to make a real difference in every community," he says.
"I'm very concerned about the future of work. It's a bleak future unless we can prepare generations for opportunities and for STEM subjects.
"I think we can make a difference with the levels of engagement in STEM and make a difference in employment levels in generations to come."
This article is part of our weekly series examining the nuts and bolts of businesses. If you would like to see your company featured please email news@fora.ie.
Written by Paul O'Donoghue and posted on Fora.ie