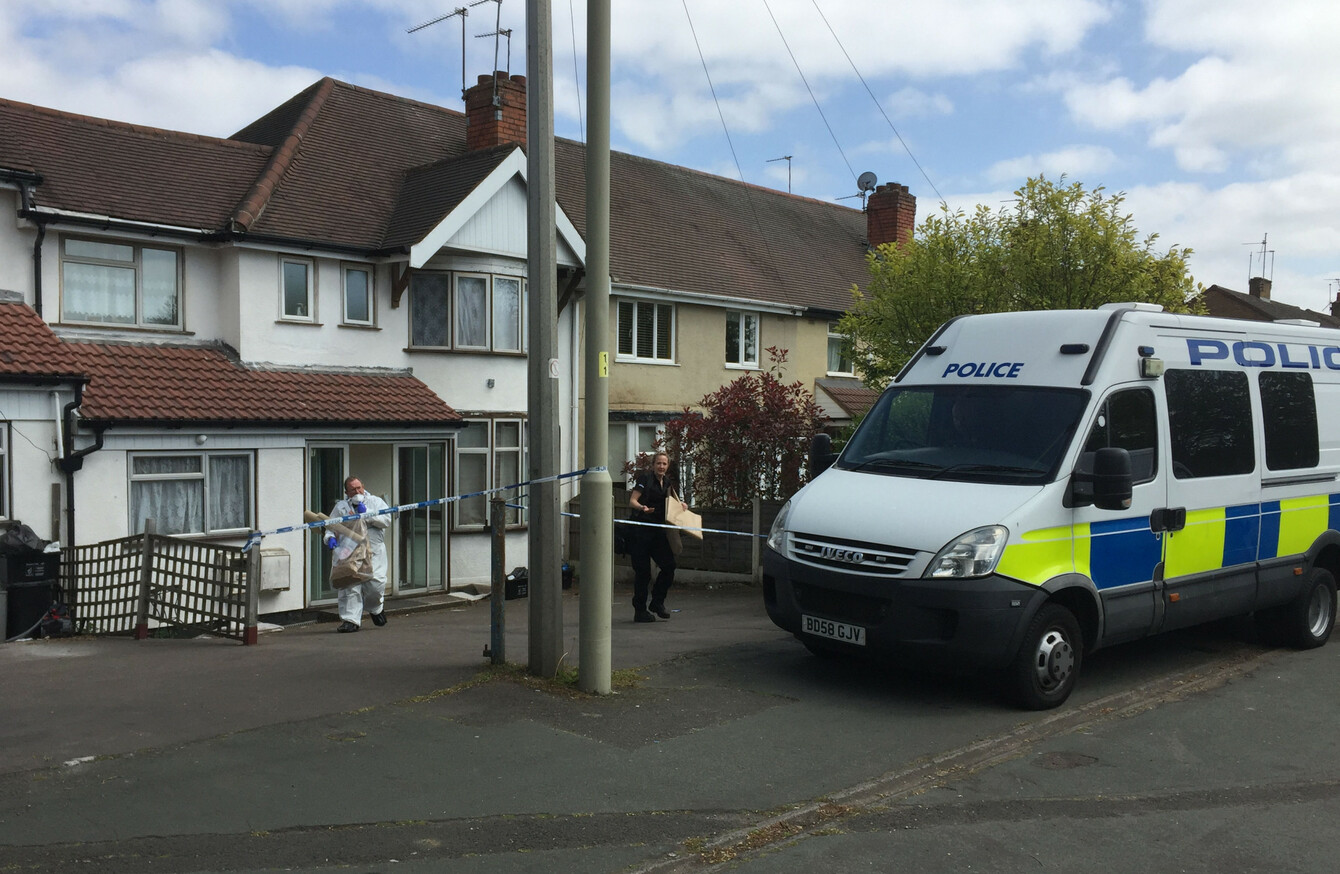 Police leave the scene of the crime in 2017.
Image: PA Archive/PA Images
Police leave the scene of the crime in 2017.
Image: PA Archive/PA Images
A BRITISH MAN has been sentenced to life for murdering a teenage girl and hiding her body in a hostel wardrobe for more than two weeks.
Ashley Foster, 24, will serve at least 26 years for the murder of Megan Bills whose decomposed body was found in Dudley on 3 May last year.
Foster met 17-year-old Megan at the hostel where he was staying when he was released from prison.
Megan and Foster were captured together on CCTV on 16 April entering his room at the hostel. Later that day he left to visit his sister. Megan was never seen alive again.
Over two weeks later, staff and residents at the hostel entered his room, finding his wardrobe wrapped in cling film, with its handles tied by cord. They forced open the wardrobe doors to find Megan's body inside, wrapped in a curtain.
Officers from West Midlands Police arrested Foster on the same day.
While in police custody, he wrote to his mother saying that he had strangled Mega during sexual intercourse, causing her to pass out.
He had left her unconscious in his room before returning the following day to find her dead. He panicked and put her body in the wardrobe.
However the prosecution showed the jury evidence of internet searches made by the defendant following Megan's death which demonstrated his interest in pornography depicting extreme violence.
Anjuli Shergill of the Crown Prosecution Service said:
"Throughout the police investigation and criminal proceedings, Ashley Foster refused to tell police what he had done to Megan. While he told his family her death was an accident, the prosecution was able to show that Foster took Megan's life for his own sexual gratification.
"He then deliberately hid her body for weeks so that forensic evidence would be destroyed and continued with his life as if nothing had happened.
"Megan Bills was deeply loved by her family, who have acted with great dignity throughout this difficult time. Our thoughts remain with them."