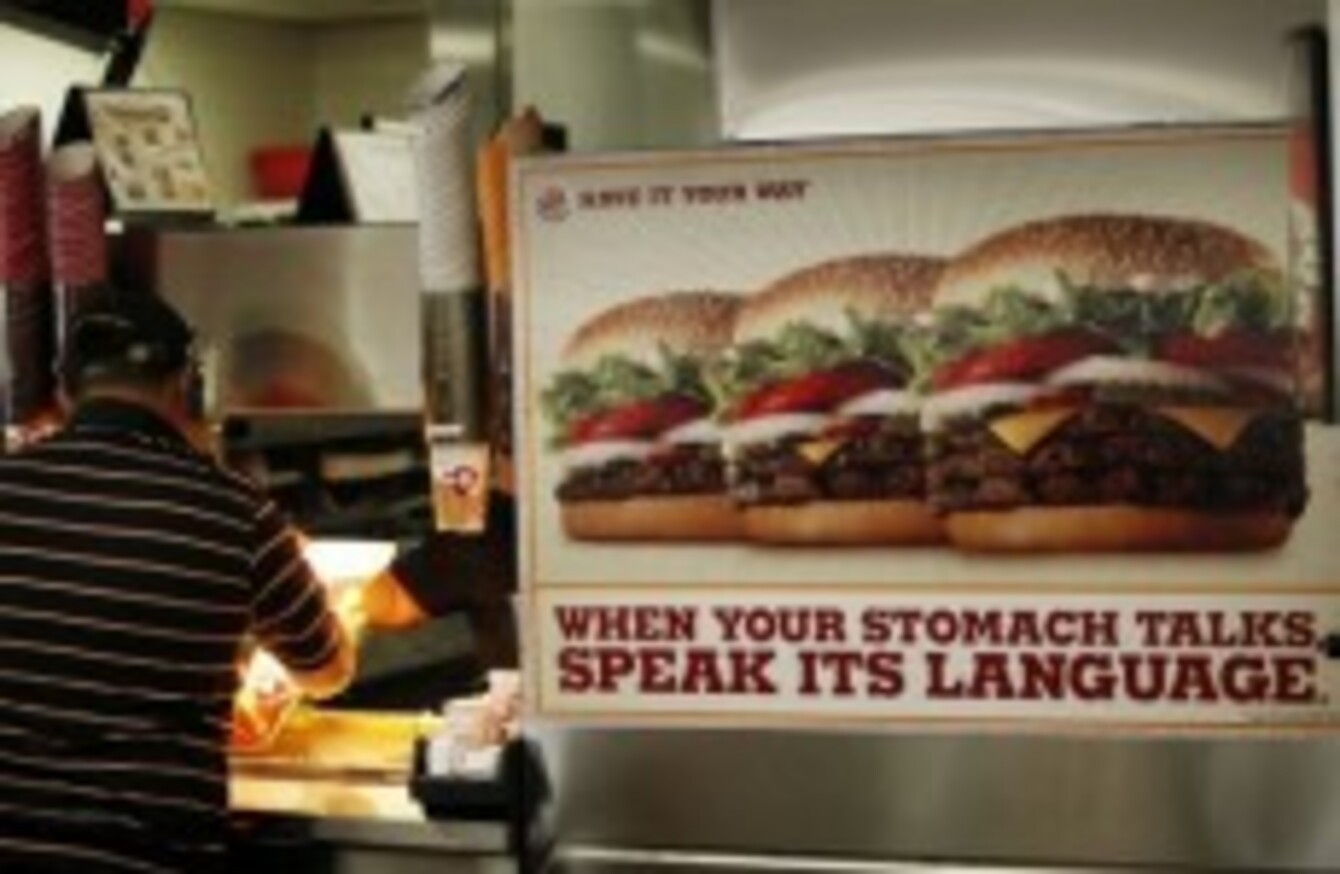 Image: Damian Dovarganes/AP
Image: Damian Dovarganes/AP
THE WORLD'S second-biggest fast food chain, Burger King, has finalised a takeover by private investment firm 3G Capital that values the firm at $3.26bn.
In American terms, that means that the burger chain is worth the equivalent of 1,086,666,666 Whopper burgers, which – though the price varies from state to state – sell for about $3.
We're told by the office burger junkie that here in Ireland, however, a Whopper Meal – on special – currently costs €5 ($6.41), making the deal worth 508.6m meals if you convert the $3.26bn deal into its Euro equivalent, €2.54bn.
All of which makes us wonder: should we open a new currency market where we can trade the prices of an American Whopper against an Irish Whopper Meal?