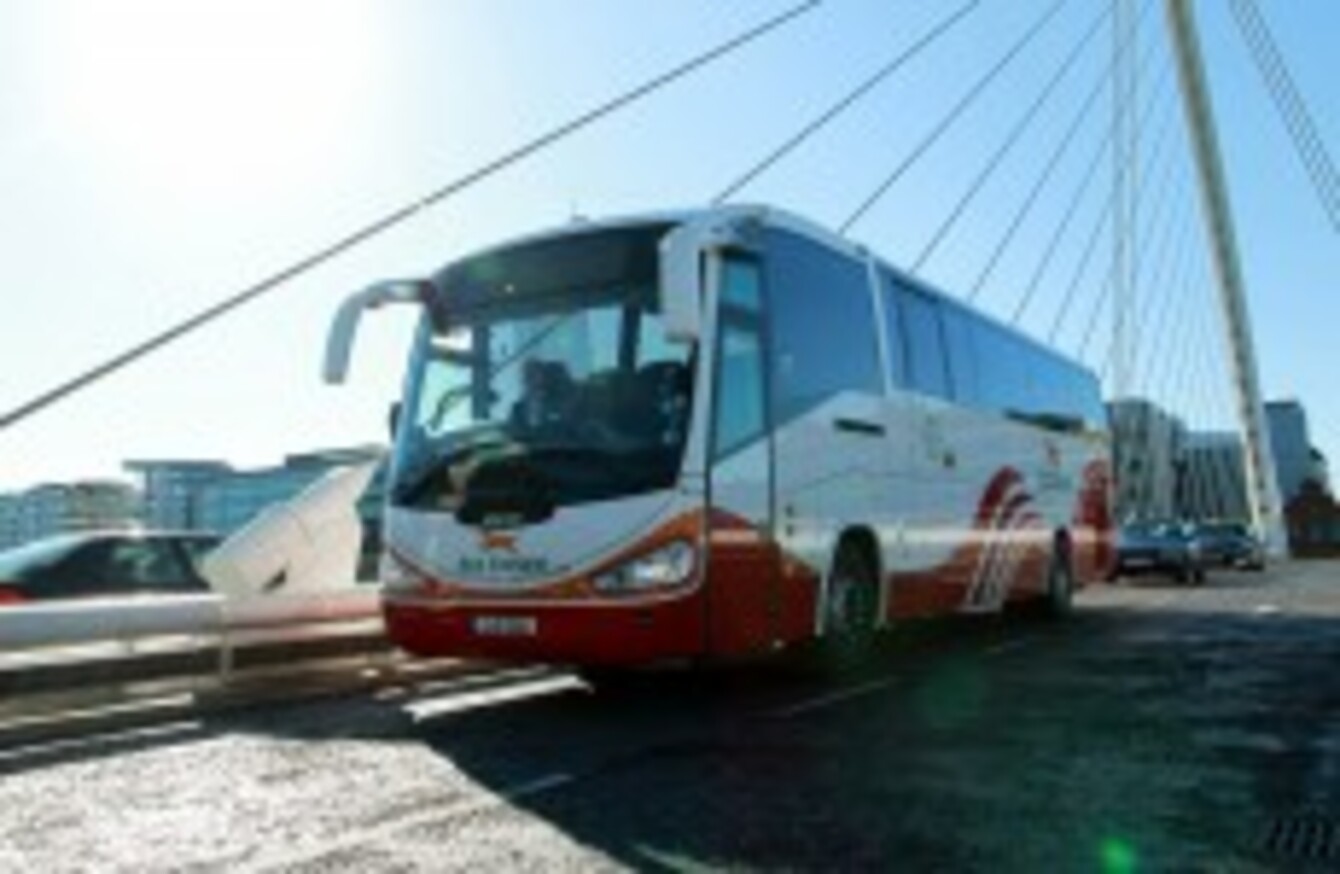 PROPOSED STRIKE ACTION at Bus Éireann will not go ahead this Sunday and Monday, TheJournal.ie has learned.
A spokesperson for the bus operator confirmed there will be no disruption to service on those days.
All parties to the dispute have agreed to attend a Labour Court hearing as soon as possible.
The development comes after hours of talks between workers' unions and management at the Labour Relations Commission, during which Bus Éireann agreed not to implement changes to staff members' terms and conditions on Sunday as planned.
Cuts to the terms and conditions for employees had led to ballots among members of the Transport Salaried Staffs' Association and Siptu who voted overwhelmingly in favour of strike action.
Siptu organiser Willie Noone told TheJournal.ie this evening that it was a "positive sign" that industrial action was averted.
"But we are not out of the woods yet", he added. "There are still difficult items to put to our members but it is happening through the proper procedures."