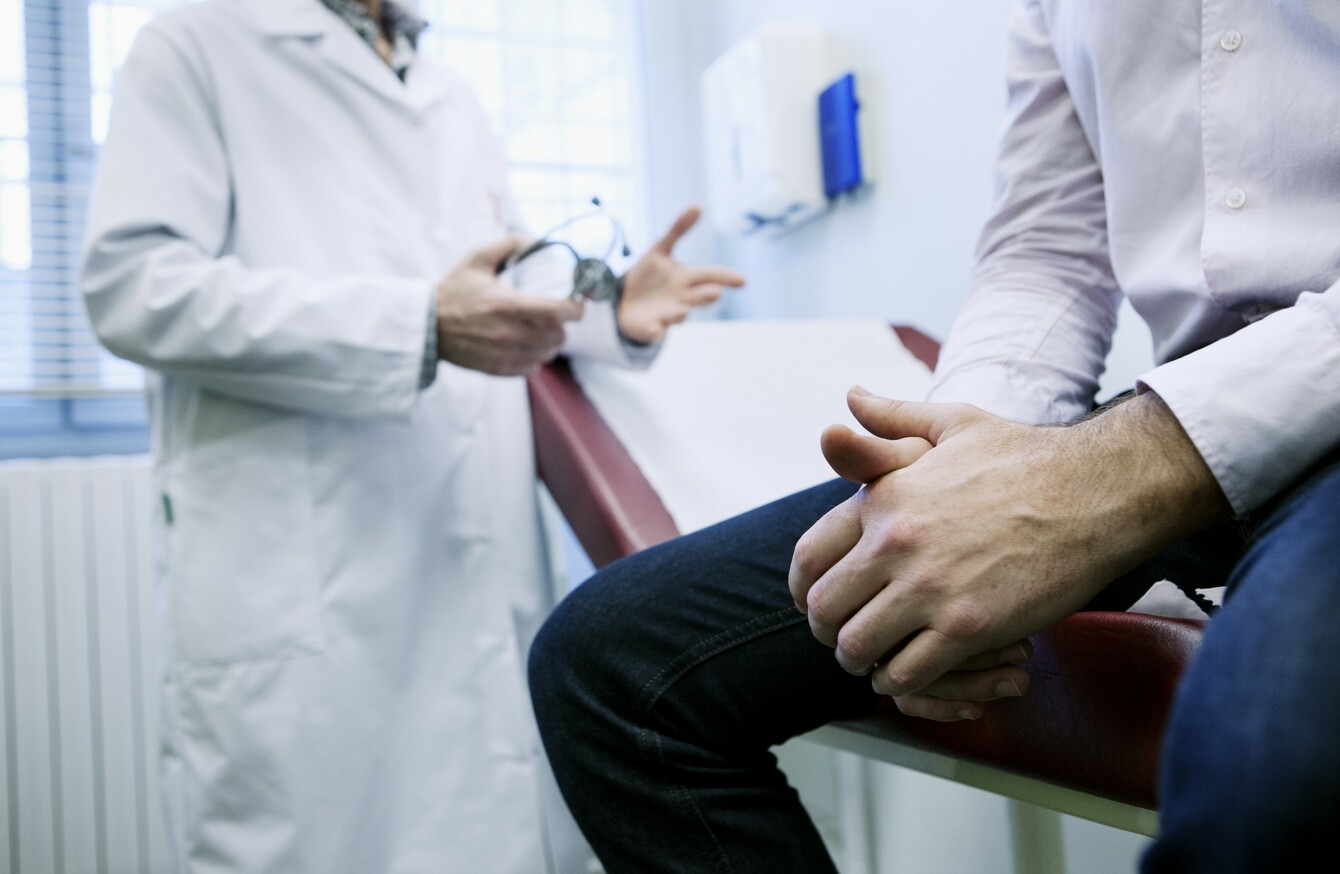 Image: Shutterstock/Image Point Fr
Image: Shutterstock/Image Point Fr
THE RISK OF dying from cancer is 36% higher for Irish men than Irish women according to the latest report from the National Cancer Registry (NCRI).
The report is the primary statistical source of information on cancer rates and cancer mortality rates in Ireland.
Its latest research contained a number of positive findings. These include survival rates that are continually increasing and a slowdown in the rate of increase in cancer among Irish men.
Excluding non-melanoma skin cancer which is rarely fatal, the lifetime risk for a cancer diagnosis for Irish men is about one in three. For women, the risk is about one in four.
The most commonly diagnosed forms of cancer for men are prostate (30%), colorectal (13%) and lung cancer (12%). The report notes, however, that rates in all three of these cancers for men are now "declining or static" when the rate is adjusted for age.
Overall, the report finds that cancer rates for men "may have plateaued" after rising steadily since 1994.
The most commonly diagnosed forms of cancer amongst Irish women are breast (30%), lung (11%) and colorectal cancer (10%).
Overall, the total number of cancers continues to rise, mainly due to Ireland's ageing population.
Mortality
The report found that cancer remains the second most common cause of death in Ireland, after diseases of the circulatory system.
There were about 8,700 cancer deaths per year during the period between 2011-2013. Lung cancer was the commonest cause of cancer death, about 21% of the total.
While the risk of dying of cancer was about 36% higher for men than for women, survival rates continue to improve among both sexes.
The five-year net survival rate for cancer has increased from 44% in the mid-1990s to a current rate of 61%.
Commenting the report, the NCRI's Professor Kerri Clough-Gorr said that cancer must remain a "high public health priority":
The incidence trend in male cancers is encouraging, as we no longer see an increase in rates for the three main male cancers. Whether these improvements will be sustained remains to be seen. Cancer rates in women also seem to have plateaued due to a recent decline in breast cancer, but female lung cancer rates continue to rise.
The NCRI report can be read in full here.