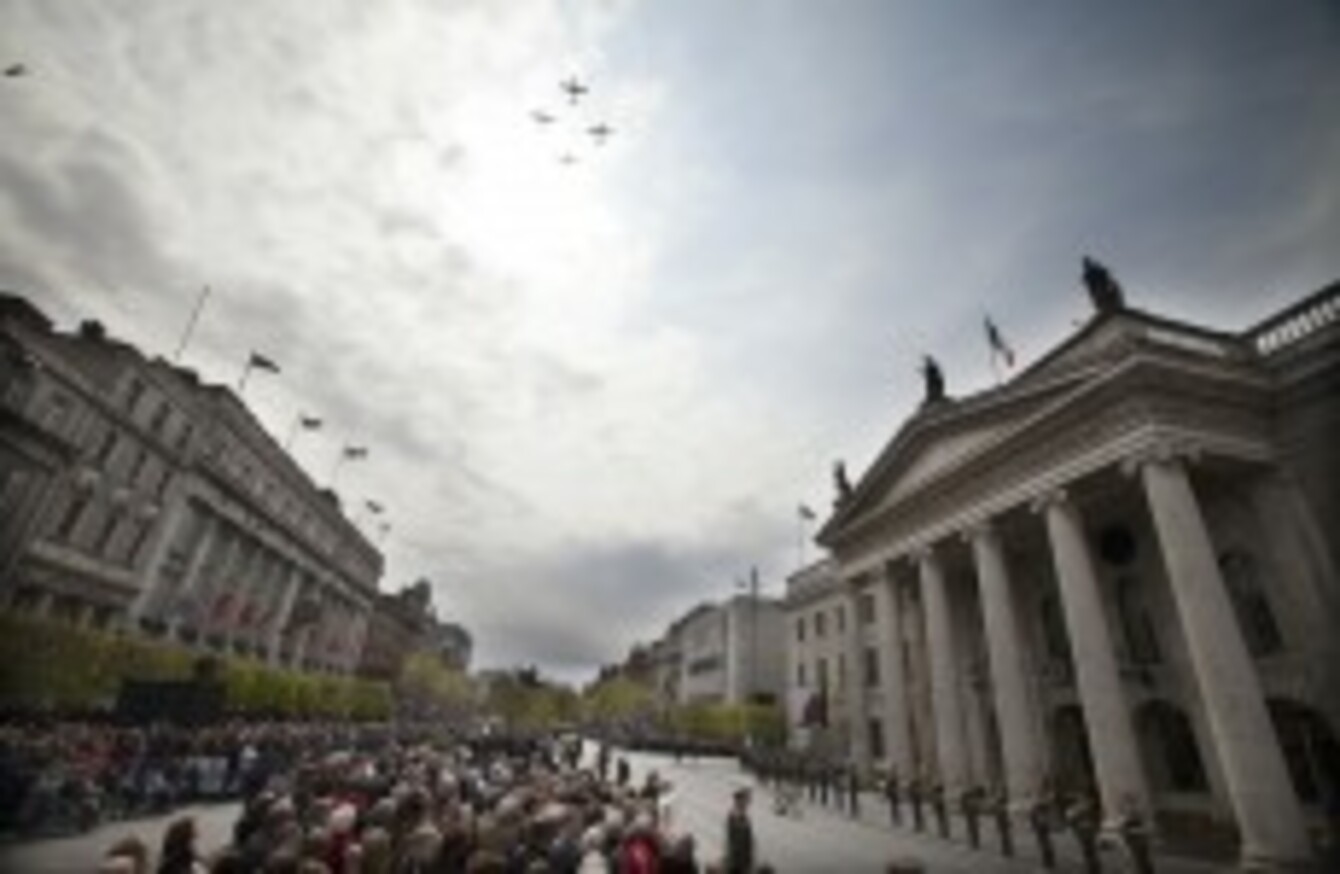 Image: Eamonn Farrell/Photocall Ireland
Image: Eamonn Farrell/Photocall Ireland
RELATIVES OF THOSE that fought in the 1916 Rising say they are angered at the Government's "utmost ineptitude at basic planning and management" of the forthcoming centenary commemoration.
The 1916 Relatives Association, an organisation of over 300 members, hosted its inaugural special general meeting today, where speakers said that despite various promises from Government Departments, they believe that the centenary plans are in an "absolute shambles".
Planning
They said that there is no evidence of any level of planning in place.
Una Mac Nulty, secretary of the 1916 Relatives Association, said they were extremely disappointed to find themselves in a situation where they feel they now have to "fight to ensure that people whose sacrifice and bravery led to the birth of our nation, are even simply remembered, let alone honoured".
Speaking to TheJournal.ie, ahead of today's meeting, McNulty said they have been lobbying the Government to ensure that relatives are informed as much as possible about the plans.
She said the association had a meeting with the former Arts Minister Jimmy Deenihan just before the reshuffle and that they were anxious to meet with the new Arts Minister Heather Humphreys on the matter.
Centenary plans
"He [Deenihan] was very open to us and very supportive of the need for relatives to be involved and informed of the plans. We were meant to have another meeting in mid September where we were to be presented with a preliminary outline of the plans in the works for the centenary, but that has not happened yet," said McNulty.
In June, Deenihan said that preparations were ongoing and said he would be greatly assisted if relatives who are interested in being represented in the centenary arrangements contacted the Department of Arts.
In a statement today, the current Minister for Arts Heather Humphreys said she was unable to attend today's event, but said that she hopes to publish a draft document of the centenary plans after the Budget.
Today the association called on all the people of Ireland at home and abroad to unite with them to ensure that the "extraordinary women, men and children are never forgotten".
We call on the people of Ireland to unite with the 1916 Relatives Association to ensure that their bravery and sacrifice is remembered and commemorated in a manner which they truly deserve. We will not stand idly by and allow the memory of our relatives and their extraordinary deeds to be denigrated and forgotten.