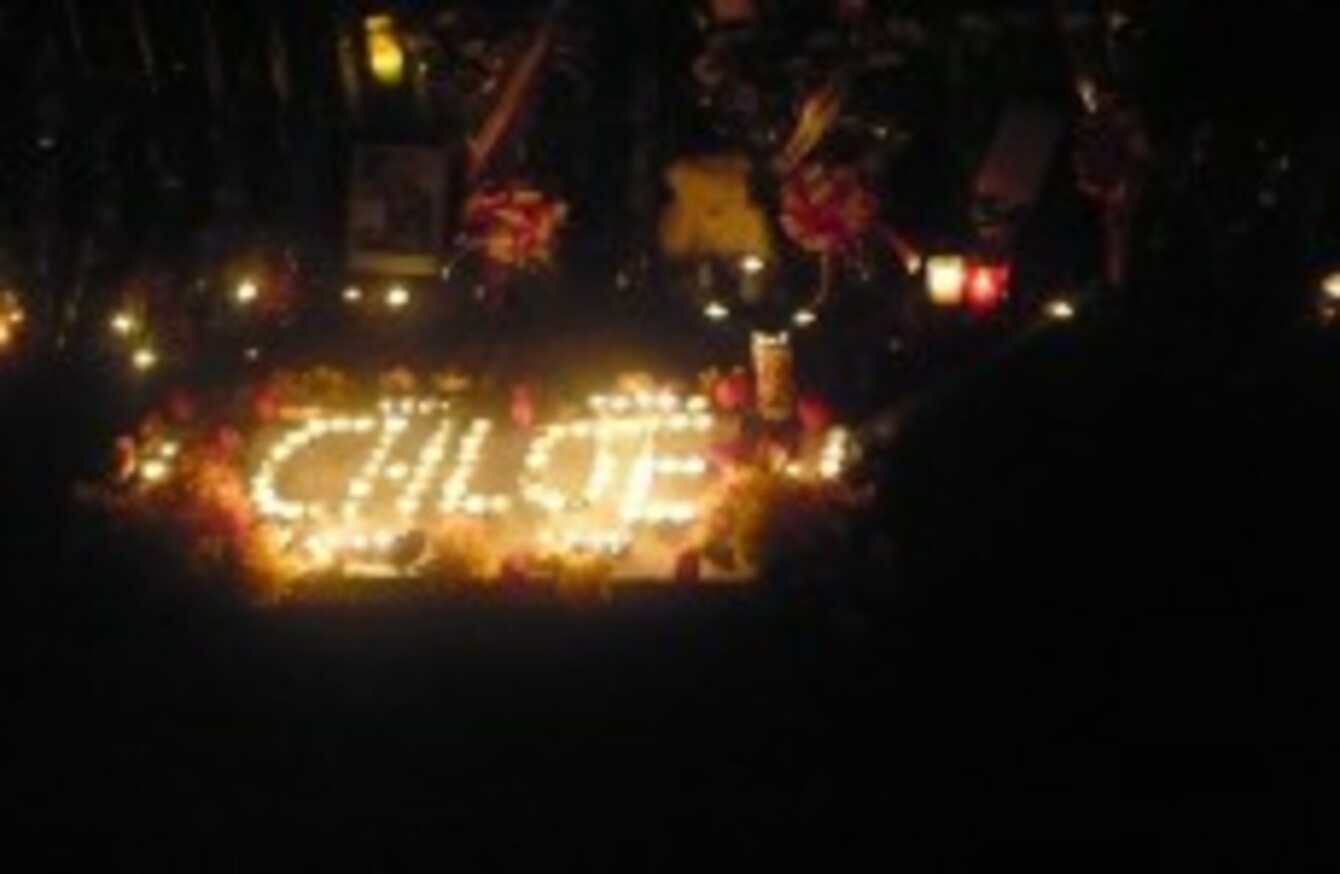 Image: Help Find Chloe Kinsella/Facebook
Image: Help Find Chloe Kinsella/Facebook
Updated at 09.50pm
THE FAMILY OF teenager Chloe Kinsella, whose body was found in the River Shannon yesterday, have issued a plea to young people having trouble in their personal lives to seek professional help.
Chloe had been missing for six days when her body was found by divers taking part in large scale search for the teenager at Brown's Quay at around midday yesterday.
The fifteen-year-old went missing from her home in Kileely on Saturday last. Gardaí are not treating the death as suspicious.
Speaking to reporters after her sister's body had been formally identified yesterday afternoon, Lindsey Kinsella (23) fought back tears as she thanked authorities and the hundreds of volunteers who took part in the search:
"I never thought I'd be seeing this this day. Thanks to everybody who helped find her."
Chloe's uncle Matthew Franklin made an emotional appeal to young people under pressure to reach out and seek help:
"Girls, just look whats after happening," Franklin said.
"15 years of age. This child is gone. Just get yourselves together — relax an enjoy your lives a bit more."
Last night, Franklin placed a further statement on behalf of the family on the Facebook page which had been set up to help find Chloe:
I would like to thank everybody that took part in this search. From all parts of the country: Waterford, Abbeyfeale, Mallow, every local person from city and county, that helped for the last 6 days in the search for my niece Chloe.

My heartfelt thanks I want to extend to each and every one of you, and if you ever would need me, I will gratefully be there for you. On behalf of the family, our deepest appreciation and thanks for all your help. You don't know how much it means to us.
[Image: RIP Chloe Kinsella/Facebook]
Superintendent Dan Keane also praised the volunteers who had taken part in the effort, saying he was "very impressed by the way the gardaí and the wider community worked together in the spirit of cooperation."
Candles, flowers and other tributes were placed close to scene where Chloe's body was found yesterday evening.
NOTE: Young people going through tough times can find plenty of advice and information over at Reachout.com.
Originally posted at 10.34am.