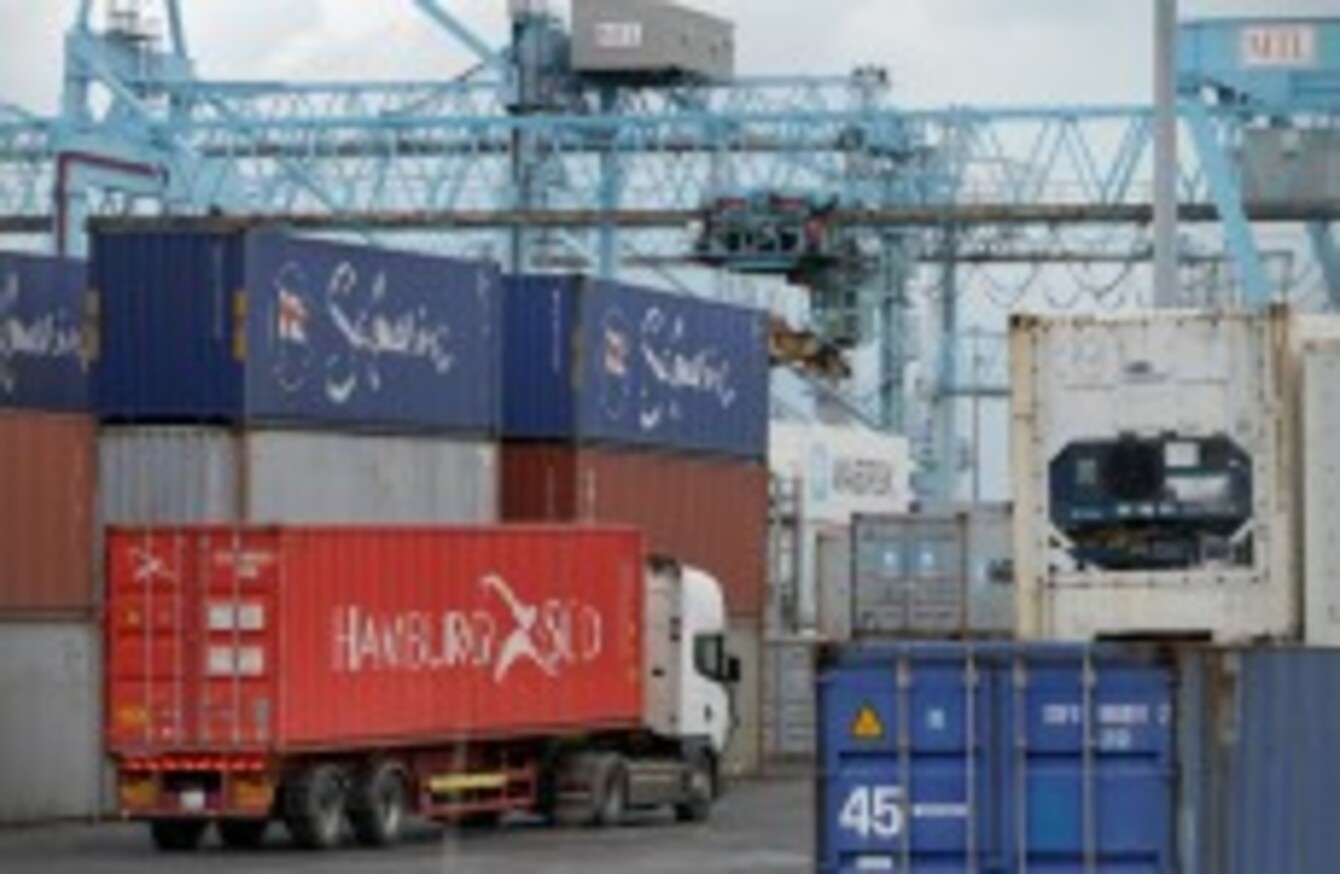 Containers at Dublin Port (File photo)
Image: Mark Stedman/Photocall Ireland
Containers at Dublin Port (File photo)
Image: Mark Stedman/Photocall Ireland
CUSTOMS OFFICIALS AT Dublin Port have seized 7 million illegal cigarettes with a retail value of around €2.7 million.
The cigarettes arrived on a shipment from Belgium which had been described to customs as containing "non-hazardous groupage". The cigarettes, which were branded 'Raquel' and 'Capital', were discovered by customs officers when the consignment was routinely scanned by a mobile scanner.
The cigarettes had a potential loss to the Exchequer of €2.4 million.
The driver of an Irish-registered vehicle and trailer has been interviewed over the seizure and investigations are continuing.
Revenue have seized 66 million cigarettes so far this year with a total retail value of €28 million.
Retailers Against Smuggling said the seizure was an indicator of the scale of the cigarette smuggling problem in Ireland. Spokesperson Benny Gilsenan said that cigarette smuggling is 'crucifying' business for many retailers.