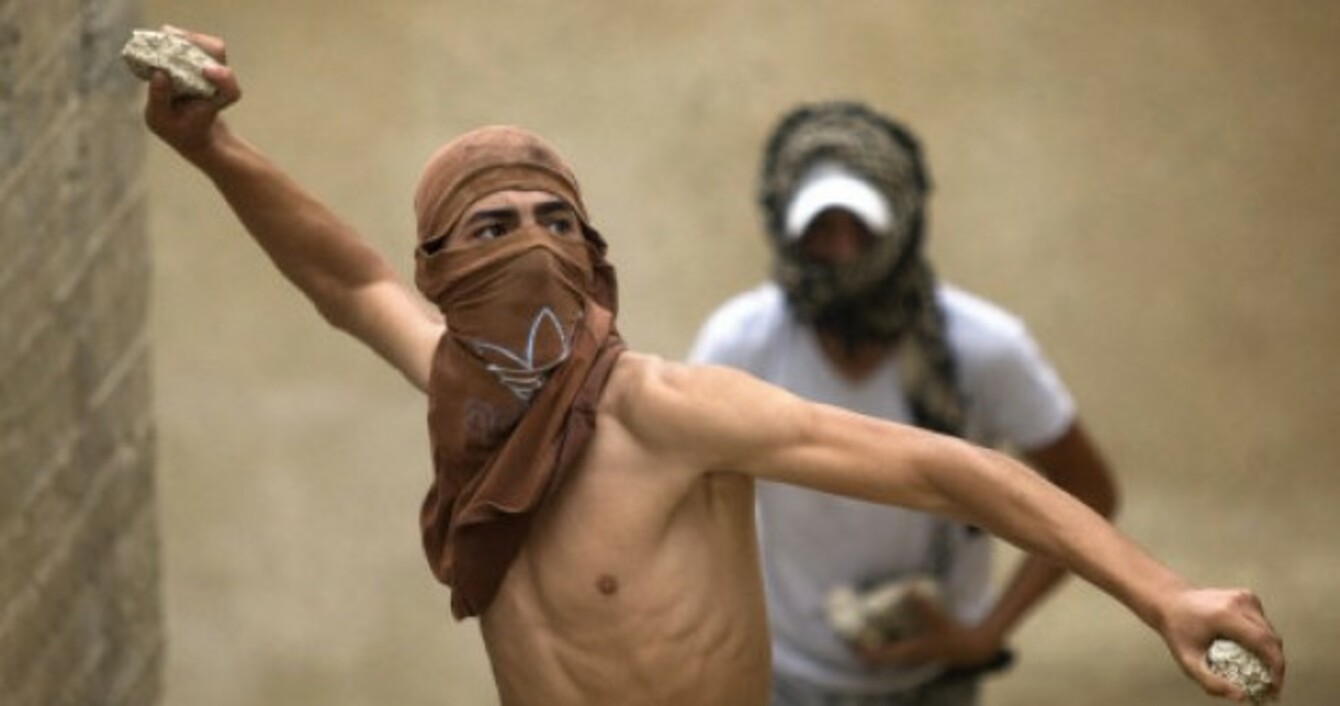 VIOLENCE BROKE OUT in Jerusalem today after an Israeli guard shot and killed a Palestinian in the Arab quarter of the city.
Reports from Al Jazeera indicate Sami Sirhan, a 32-year-old Palestinian laborer, was killed by a private Israeli security guard watching over Jewish families in the Silwan neighborhood in east Jerusalem.
Hundreds of mourners attended the funeral of the father-of-five.
As the coffin was being carried through the streets, a mob of protesters called for revenge, smashing cars and throwing rocks.
Police said they responded with teargas, water cannon and stun grenades.
Israeli authorities said that at least seven Israeli civilians and a policeman were hurt, while Silwan residents said at least two Palestinians were wounded.
The clash comes just as freshly renewed peace talks between Israelis and Palestinians have run into problems regarding Jewish settlements in the West Bank and east Jerusalem.
The Arab neighborhood of Silwan, is home to about 45,000 Palestininas and is one of the most volatile areas of east Jerusalem.
Mideast Israel Palestinians

Mideast Israel Palestinians

Mideast Israel Palestinians

Mideast Israel Palestinians

Mideast Israel Palestinians

Mideast Israel Palestinians

Mideast Israel Palestinians

Mideast Israel Palestinians

Mideast Israel Palestinians

East Jerusalem