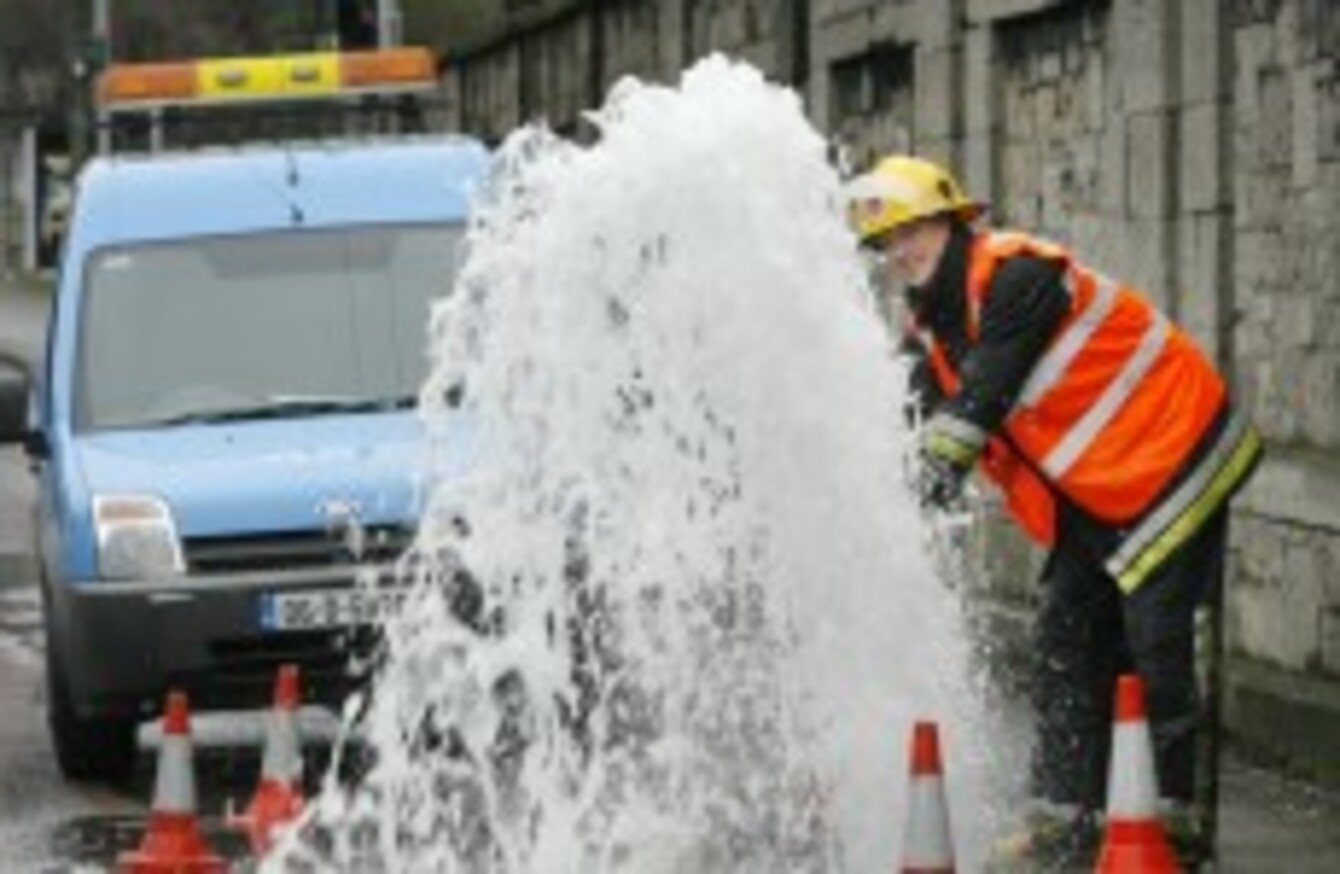 Image: Mark Stedman/Photocall Ireland
Image: Mark Stedman/Photocall Ireland
EVERY SATURDAY MORNING we take a look at all the best comments left on the site by our readers over the past seven days.
This week there was a lot of talk about water charges, Alan Shatter and Gerry Adams.
So here are the standout comments from the week that was.
The 5 most popular comments this week
1. An Irishman who had pleaded guilty to causing damage to a hotel was found dead in Australia this week and amid the outpouring of sympathy, Niall o Sullivan hit the nail on the head for 3,254 people.
Jesus. That's tragic. He could have come back from the damage and court case and put it behind him.
2. When the government announced that the first 30,000 litres of water you use would be free, we broke down what that got you. Simon King didn't think the allowance was enough and 2,932 people agreed.
30k litres is far too low – set a normal usage limit and charge people for excessive usage – we already pay enough in tax to cover our water supply
3. We brought you some things that people say that annoy emigrants, but 2,517 of you agreed with Bazalini that we'd missed one.
That girl you were seeing before you went away is 6 months pregnant
4. You may have heard that Alan Shatter resigned as Justice and Defence Minister this week. While stories about Shatter garnered hundreds of comments, Darren Turner summed it up for 2,494 people with one word.
FINALLY.
5. Gerry Adams was released from PSNI custody on Sunday, and his press conference sparked a debate about The Troubles. White Fang brought some perspective to the issue, with 2,226 of you giving him green thumbs for this.
What happened to Jean McConville was barbaric. As a people, we should strive to ensure that such a thing never happens again. If the individuals responsible can be identified, throw the full force of the law at them.

What about the other innocent victims of the Troubles, though? Why is it that the media harps on about this one case, and ignores all the others? Could it be, that there is an agenda involved? That RTE and 'Independent Media' have a bone to pick with SF?

Joan Connolly was a mother of 8, shot dead by British forces in an unprovoked massacre. Can anyone explain to me why her death means less than Jean's to most of you? Why her family is less deserving of justice and closure? What about Peggy Whyte, a mother killed by a UVF bomb planted outside her home? Her death can't be used as a political football, so there's no media campaign to hunt down her killers.

Your crocodile tears, selective moralising, and dumbing down of a complex conflict is hypocritical, to say the least.

You say justice for the victims of the IRA. I say justice for ALL.
The top 5 articles which received the most comments this week
1. Hogan: 'Water pressure will be turned down to a trickle for people who don't pay' (420 comments)
2. UPDATE: Gerry Adams released without charge (376 comments)
3. The PSNI have been granted an extra 48 hours to question Gerry Adams (345 comments)
4. 'Extremely angry' Mary Lou McDonald has not spoken with Gerry Adams since his arrest (321 comments)
5. 'I am innocent' and 7 other things Gerry Adams had to say tonight (284 comments)
Some of the best comments left on the site this week
The Summit's decision to only seek candidates who had achieved degrees from Ireland's top universities sparked considerable debate about the merit of various qualifications.
Jack Dermody felt that the institution does matter.
The IT courses can be just as good as the University courses but what about the student. Generally speaking University courses have higher entry than IT courses. So the student (generally speaking) should be at a higher level. What goes in is what comes out…Aiden O'Brien is the best trainer in the world but he won't make a derby winner out of Piebald. We expect O'Brien to get the best so he produces the best…
However, 9times disagreed.
Why didn't I got to Uni, well the IT was commutable from my parents house and that helped the decision. The IT was in my town, the IT was 180km round trip, I got free rent at home.All that aside the content of the IT course was much more hands on than the Uni equivalent and smaller classes.I worked with 2 people here that have degrees from NUIG, they are both out of there with degrees in their area, they both have 5 years more in the workforce than I do, but I am their boss…. so they are still the best???………..

Never been asked in any of the work that I have done if I have a degree, they check my CV, do a technical interview and a technical test and ring references.
While Charlie Flanagan's appointment as Minister for Children was welcomed, Gaius Gracchus felt he may be out of touch.
We must be the only country in Europe who doesn't have a child as the Minister for Children, what a joke
When Limerick was named as one of the top places in Europe to invest, some people got very upset that their city wasn't there, but the good points of the Treaty County were held up by Ann-Marie Wallis.
Great news for Limerick, no amount of negative press can take away the fact that it is a lovely, welcoming city. Sent a bunch of Aussies there last weekend over from London to stay in the city, they absolutely loved the place and couldn't believe when I told them of the fierce reputation it has! They loved the nightlife, walking by the Shannon, the shopping, the people…also recommended my own part of South Limerick for mountain and hill walking.
Irish people bought more copies of the RTÉ Guide when Marty Whelan was on the cover than an issue featuring Hollywood megastar George Clooney. Anne O'Hara, however sees only one winner.
Choice of George or Marty – sorry Ireland. George wins every time. Hubba hubba