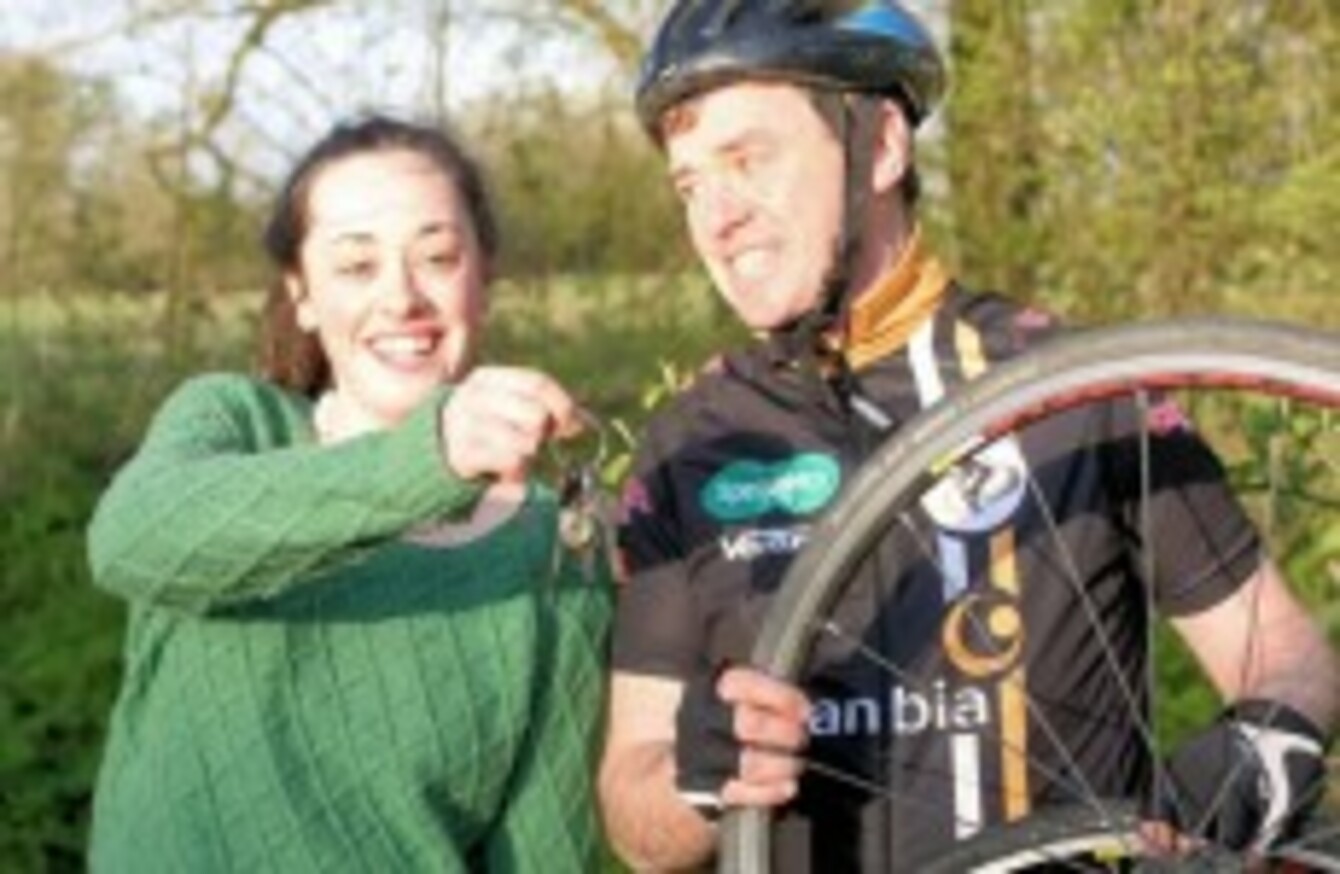 Liam Lysaght and his daughter Belle
Liam Lysaght and his daughter Belle
YESTERDAY ONE OF Ireland's top scientists left behind the confines of the office to take off on a mammoth cycle around the Irish coastline.
Liam Lysaght is calling the journey his 'Wild Ireland Tour' and it will take the scientist 30 days to complete. The journey, which will cover a distance of 3,500 km will see him take in 60 locations over the course of the month.
The distance being covered is equivalent to that between Dublin and Moscow.
The trip ties into Liam's work as director of the National Biodiversity Data Centre and is is designed to be a celebration of Ireland's wildlife.
The trip will be recorded through a number of apps that will allow the public to monitor cycling progress, view images and video from around the trip and interact with the scientist as he moves around the country.
The support for the apps will be provided by SME Compass Informatics, who also run the National Biodiversity Data Centre.
Biodiversity is worth almost €3 billion to the Irish economy. In Ireland, 11% of the land area has been designated as special protected area by the EU Habitats Directive.
Speaking to TheJournal.ie, Liam described the journey as being of big importance:
It is kind of critical. The unfortunate thing is conservation is usually discussed in negative terms. It is usually seen as putting restrictions on things. Chastising people for doing things wrong. What we have is really special. In global terms we have a great wildlife.
The support car along the journey is driven by Liam's 18 year old daughter Bella.
Along the way, Liam is hopeful of sighting a range of flora and fauna native to Ireland. Here are a few examples of the creatures Liam will have his eyes peeled for:
Basking sharks
These large fish are most commonly seen off the coasts of Kerry, Galway and Mayo. They are normally spotted during the spring and summer months, due to their preference for calm sunny weather. An average adult basking shark grows to over 20 feet in length.
Pine Martins 
An animal so rare most people are unaware of its existence. They are mostly found in the west and the midlands and despite being incredibly hard to spot, their numbers have been increasing over the past thirty years.
Humming-bird hawk moth 
This animal is a 'day flying moth' and bears a resemblance to the hummingbird. It uses its long hollow tongue to feed on the nectar of flowers while hovering over them. While this creature is not native to Ireland, it migrates to the country in the summer months from southern Europe and Africa.