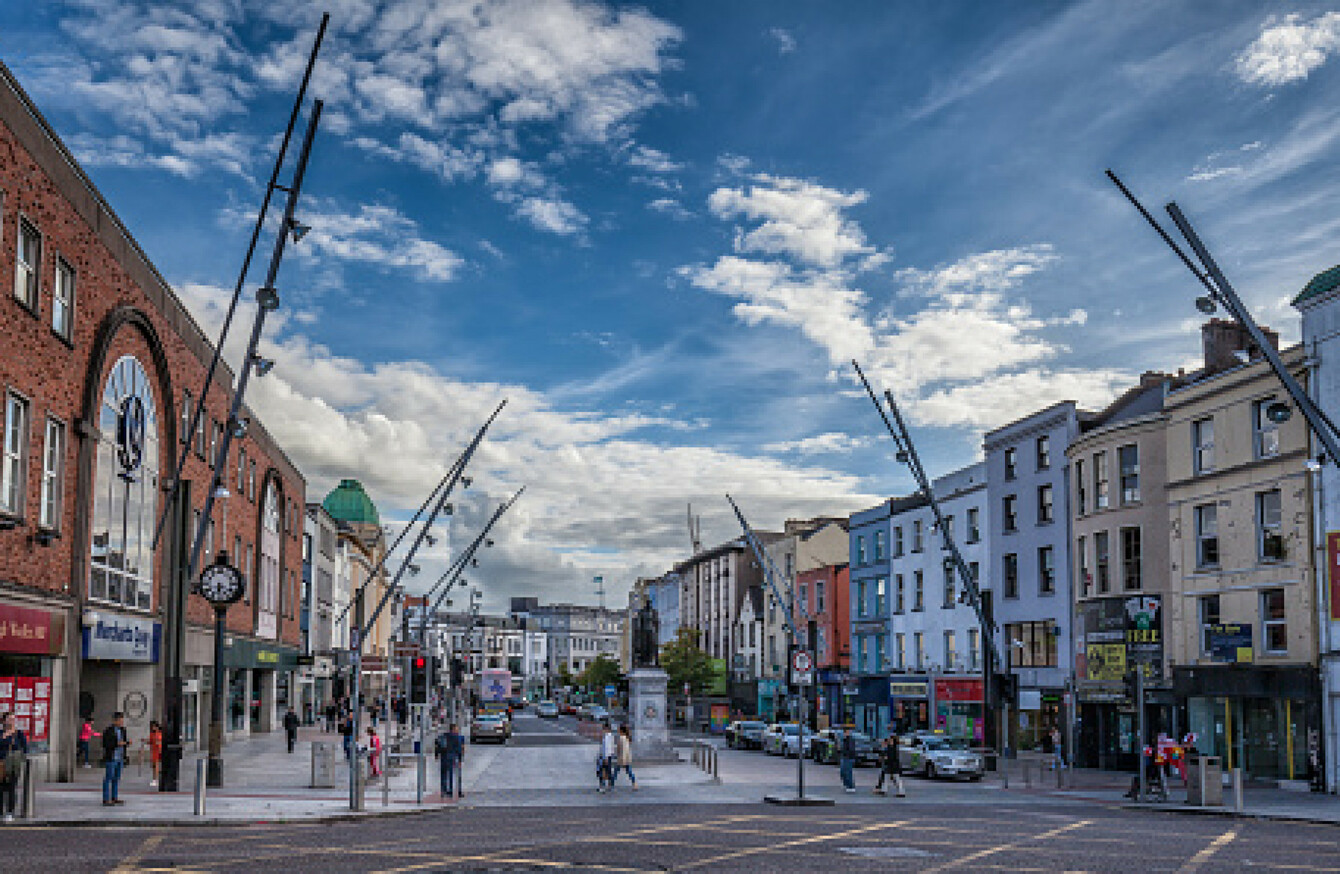 Patrick's Street
Image: Getty Images/Moment RF
Patrick's Street
Image: Getty Images/Moment RF
CORK'S "GRAND EXPERIMENT" could come to an end this evening after just three weeks.
Last month the city's council began a project that makes Patrick's Street inaccessible to private cars in the afternoon.
The change is part of the the City Centre Movement Strategy was voted through at a meeting of the council in November 2016.
The plan was slated to run for four months, but after just three weeks, it could be abandoned as a special meeting of councillors has been called. The Irish Examiner reports that the council is expected to annul the plan.
Fianna Fáil councillor Tim Brosnan, a longtime opponent of the plan, told TheJournal.ie that it had been a failure.
"The grand experiment will be reviewed, but I don't know if there will be a debate on it. Hopefully there will.
"I believe the project was undertaken in good faith, but the consequences weren't foreseen.
"The objective is worthy, but if the consequence harms the city and businesses, I don't think it's on."
Brosnan said the plan had led to shops on the street struggling to call in maintenance crews and was harming businesses.
"It was a big complicated solution to something that was, in truth, very small.
"It could cause us to lose the commerciality of Patrick's Street. If that goes, we've lost Cork city."
Cork City Hall had said the time regulated bus lane, which runs from 3pm to 6.30pm will "help ensure a more reliable bus service and will improve movement and access in the city as the number of people living and working in the city centre is increasing".