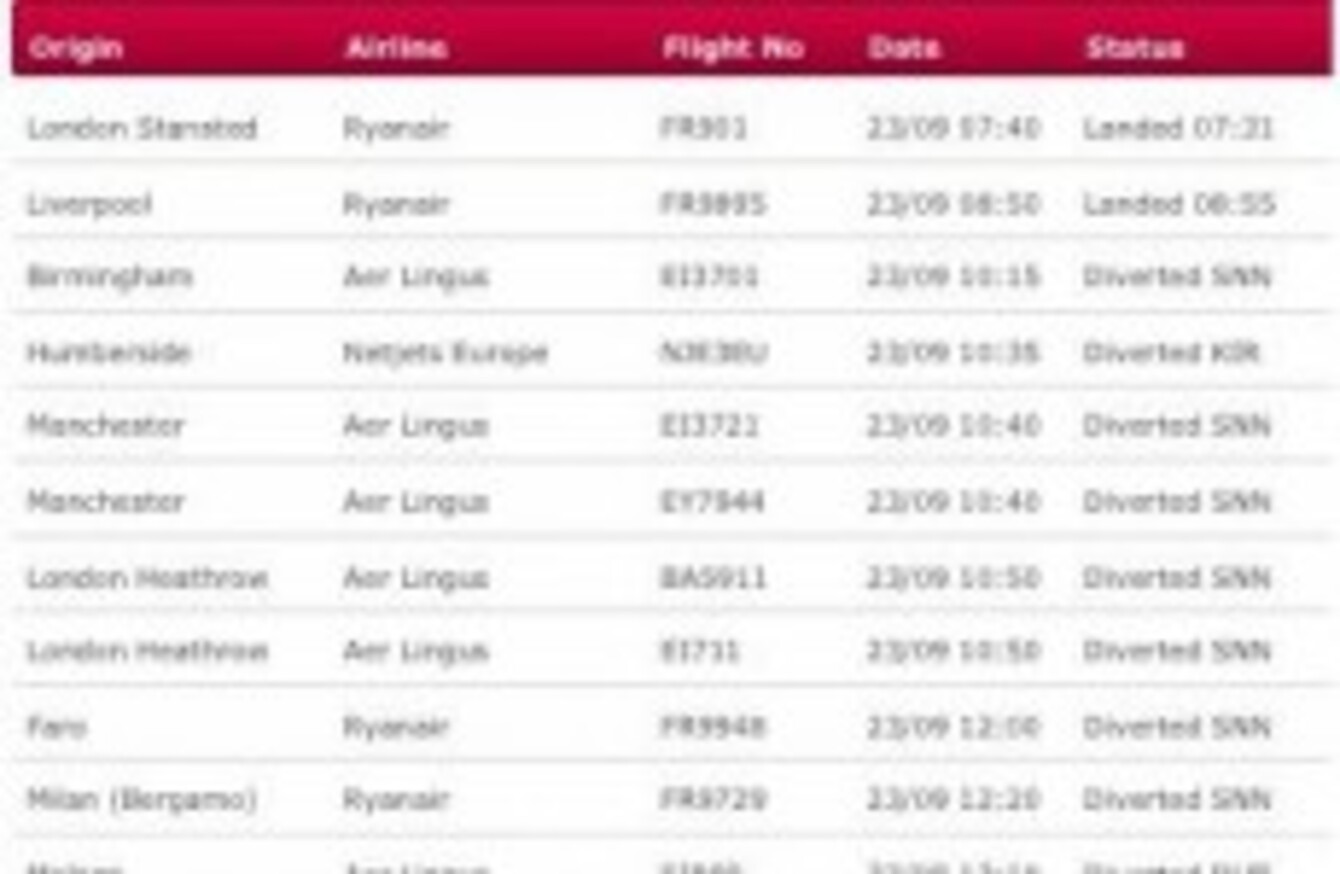 The arrivals board at Cork Airport
Image: Cork Airport
The arrivals board at Cork Airport
Image: Cork Airport
A NUMBER OF flights have been diverted away from Cork Airport after heavy fog affected the south of the country.
The airport was forced to cancel seven of its scheduled 22 outgoing flights today, while all flights scheduled to land between 9am and 5pm were forced to divert to either Shannon, Dublin or Kerry airports.
Already, flights to and from London Heathrow for this evening have been cancelled.
The airport is advising passengers to check with their airline on their flight status.
However, a spokesperson for the airport told TheJournal.ie that the situation was improving.
"We have had two landings in the last hour and flights to Gatwick and Stansted are due to leave later on tonight.
We would suggest that passengers check in for these flights as normal.