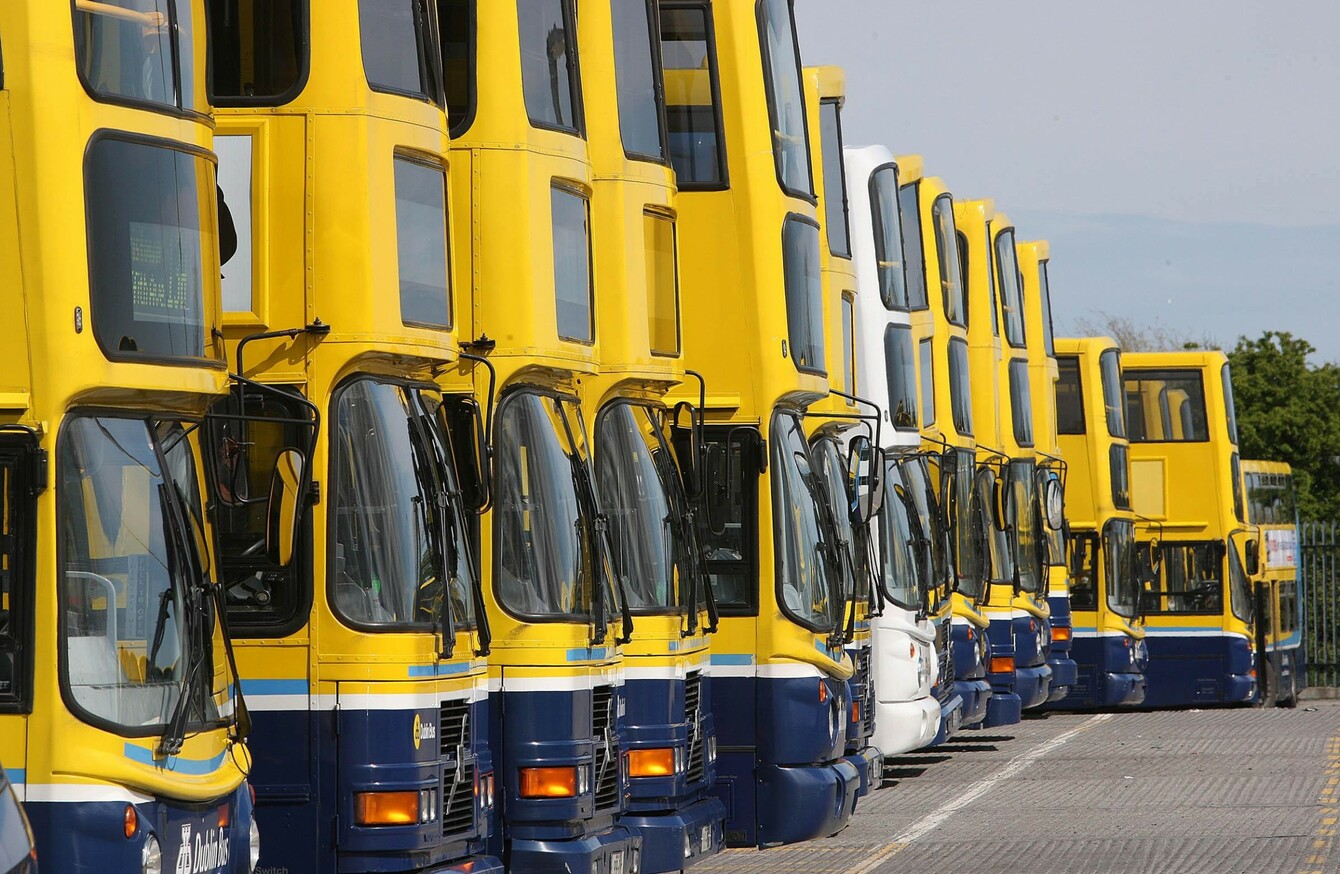 Image: Julien Behal/PA
Image: Julien Behal/PA
A SYNDICATE OF 22 Dublin Bus employees are still recovering from their shock today after winning the almost €24 million Euromillions jackpot on Friday night.
Most of the men are drivers for the bus company and each will take away over one million euro.
Dublin Bus worker John Cassidy told RTÉ's Ryan Tubridy this morning that colleagues at the depot are "thrilled" for the winners and that the "atmosphere at work here is unbelievable".
Cassidy had a win himself  with his own syndicate on Tuesday, though his €126 share is slightly less than that of his colleagues who won at the weekend.
"I felt absolutely thrilled and delighted for them, and that is the truth – I'm chuffed for them".
They would be people that socialised together, they go to matches together. That's the nature of the job we do, the shift work. We spend more time sometimes in the company of each other than we do with family. They're the best of friends too.
Dublin Bus Chief Executive Ray Coyne has also congratulated the winners, saying today:
"I am delighted for each and every one of them and their families. It is great to see such a large number of our employees sharing in the win. We wish them all the best."
The reaction of the winners so far has been shock and disbelief, according to John Cassidy but despite their big win, some of them still decided to come to work today.
"These people are mature adults, they have families, a lot have children, and grandchildren. It's not as if they're going to go mad," he said.
So, if you see a particularly jolly bus driver in Dublin today, he may well be one of the lucky 22.