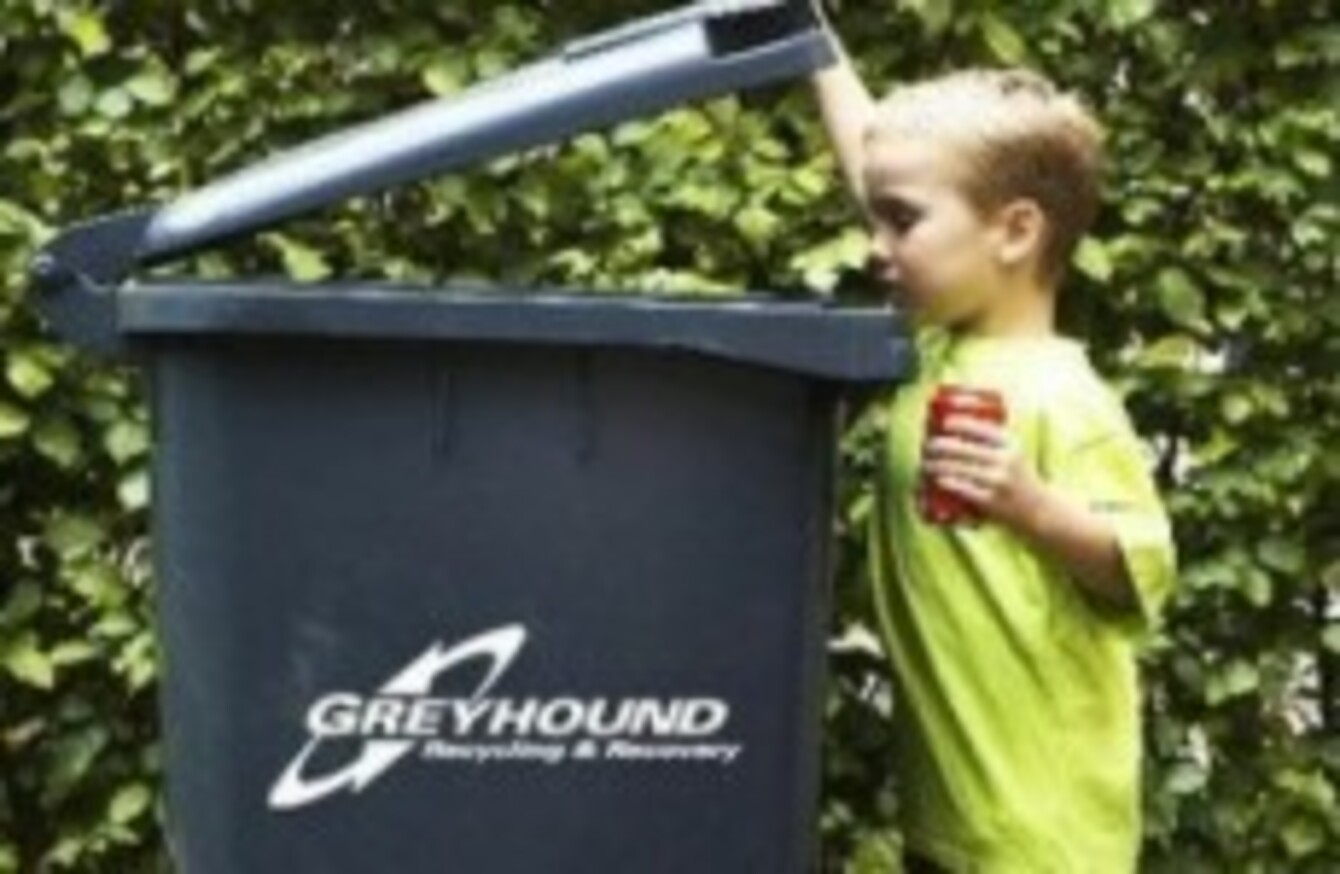 Image: Greyhound Recycling via Facebook
Image: Greyhound Recycling via Facebook
DUBLIN CITY COUNCIL (DCC) has been criticised for leaving residents "in the dark" about a bin service changeover that is due to take place on Monday.
From 16 January, the council's bin services will be transferred to Greyhound Recycling and residents will be subject to a pre-pay system.
Labour TD John Lyons has slammed DCC for its handling of the changeover.
"I can appreciate the logistical effort involved in the transfer of this service but the lack of timely information for residents has not been acceptable," Lyons said in a statement yesterday.
The new system requires 140,000 residents to register an account with Greyhound, as well as pay upfront for removal services.
Many residents will not receive their information packs until Tuesday, after the transfer of service has taken place. This is a particular concern for elderly residents who may have been unaware of any changes until they check their post today or early next week."
The annual service charge of €80 or €100 (depending on bin size) must be paid within thirty days of 16 January. If it is not paid, bins will not be collected after 15 February.
The current charge for each large black bin lift will be maintained at €6 for an initial period of at least 6 months. The smaller black bin will cost €3.60 per lift and the brown bin €2.
The green bin collection continues to be free of charge.
Lyons has also called for payment options to be extended as currently payments are only accepted online, at post offices or at local shops using Payzone or PostPoint outlets.
In terms of the upfront annual charge, Lyons said that some people are used to paying this in instalments.
"'I have raised this point with the City Council and with Greyhound and I am calling again for a half year or quarterly payment option to be put in place," he said.
Greyhound have confirmed that all black and brown bins will be collected on the same day as currently scheduled but the green recycling bin will be collected on alternative weeks.
There will be no jump in rates for at least six months, DCC advised on their website. However, a small increase will be implemented in July.
The assistant City Manager Seamus Lyons has said there will be a "seamless transfer" of services. The company believes it will save DCC about €60 million over the next six years. It also says it sends less material to landfill than its competitors.