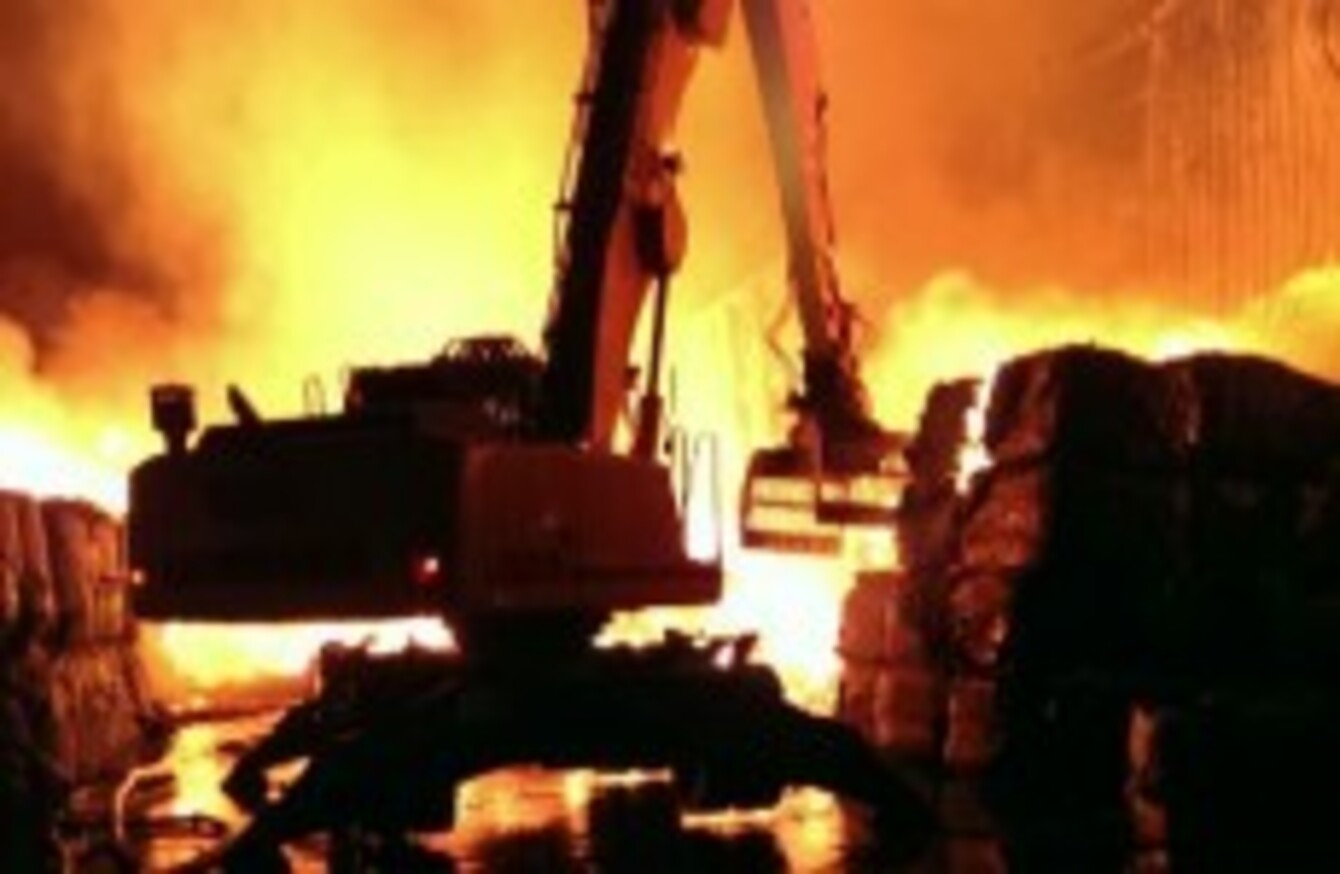 Image: TheJournal.ie reader
Image: TheJournal.ie reader
DUBLIN CITY COUNCILLORS heard this evening that there was diesel and asbestos stored in the facility where the Ballymount fire took place, but neither were involved in the blaze.
At tonight's meeting of councillors, they agreed on a motion calling for a review of waste licences and also passed one on situating recycling plants near populated areas.
The Ballymount fire broke out at the Oxigen recycling plant in Ballymount Industrial Estate, and took days to be extinguished.
Clouds of smoke from the fire hung over nearby areas and locals were warned by gardaí to keep their windows and doors closed due to a risk of toxins.
This smoke was discussed by the councillors this evening.
The Chief Fire Officer of Dublin City Council, Pat Fleming, said that there was a "considerable" amount of baled waste stored externally at the site, which led to a large amount of airborne pollutants during the fire.
Independent councillor Vincent Jackson wanted to know if there was an emergency procedure in place for somewhere like Thornton's in Ballyfermot. He was assured there was.
When asked what the bill would be for the cost of fighting the fire, Fleming said that it was "substantial" but hadn't been worked out yet.
Cllr Michael O'Sullivan expressed concern at the amount of material that had been kept at the site  and said he was looking for clarity from the Environmental Protection Agency over what was in the air following the blaze.
Cllr Ruairi McGinley asked how Oxigen was run, and wanted to know the time that elapsed between the fire starting and being reported.
The councillors were informed that the EPA is working on a report on the incident.