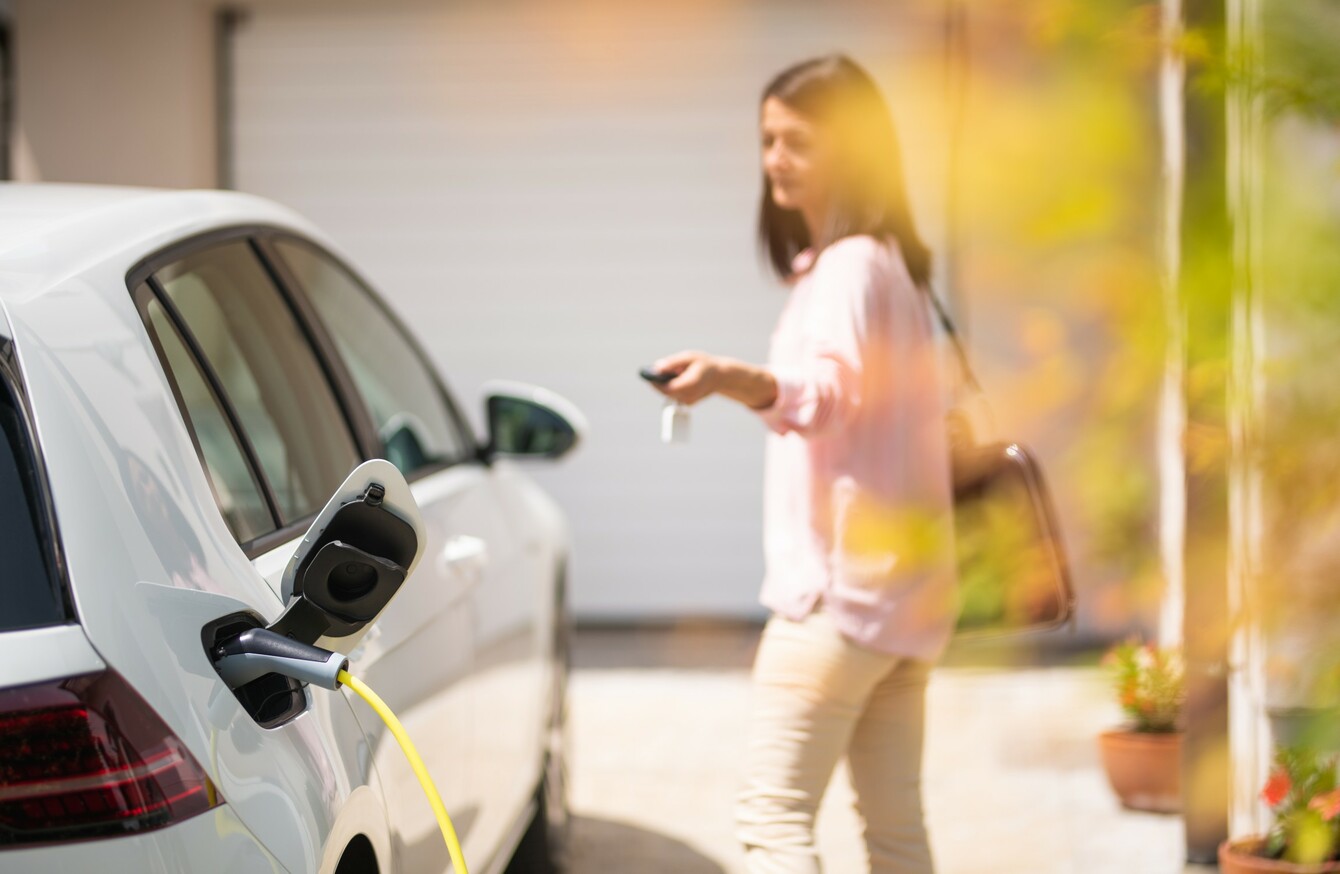 Image: Shutterstock/husjur02
Image: Shutterstock/husjur02
THE FIRST EVER electric cars came on the scene around the 1880s, but it would take over a century for them to have a resurgence again.
And even then, the first EVs that were commercially available to Irish drivers weren't much to get excited about. They often had quirky styling in a bid to make them stand out from 'regular' cars, but along with small batteries and short driving ranges their appeal had many limitations.
But as public awareness of climate change has increased in recent years, along with a stronger political will to curb vehicle emissions, the automotive industry has shifted focus, putting electric vehicles (EVs) at the top of its agenda. So what is difference about the electric vehicles of today? Motor journalist Dave Humphreys takes a look at the then and now…
Improvements in both the range of cars available and the infrastructure to keep them charged while on the road have made the idea of EV ownership far more appealing. And many of the classic concerns about EVs are either no longer applicable, or can be more easily dealt with than they could a few years ago. For example…
Can I afford an EV?
Cost is a big consideration, and while you can spend up to €109,990 on a Tesla Model X, currently the most affordable new EV on the market is the Opel Corsa-e at a much more reasonable €26,814.
Some electric cars do cost more than their petrol or diesel-engined equivalents, but Government grants of €5,000 and VRT relief of up to €5,000 are helping to address this. It's important to look at the total cost of ownership rather than simply the purchase price. Over time, the running costs of an EV can be dramatically less, especially when charging at home on a low-cost night rate tariff. Your energy savings can be as much as €1,000 per year, or €10,000 in the cost of ownership over ten years. 
Another area for savings is in the reduced maintenance costs that are typically associated with EVs. As there are far fewer moving parts, and no conventional combustion engine to service and maintain, EV owners tend to save money in annual servicing costs. 
Aren't EVs really difficult to charge?
If you have off-street parking, such as a driveway or garage, then you're in an ideal position to get a home charger installed, often referred to as a wallbox. These come in a variety of different models, some with a cable already attached or ones that are simply a socket.
Charging couldn't be easier, as all you have to do it plug in the charging cable and nothing else. It's clean and simple. Most EVs also offer a timer function: once plugged in, the car won't start charging until a preset time, to tie in with your preferred energy tariff. With a home charger, you can sit into a fully charged car every morning (if you so wish).
Home owners can claim up to €600 towards the purchase and installation of a wallbox through the SEAI. Details on how to do this are available here.
What about when I'm out and about?
As battery ranges increase, the need to plug in and charge becomes less frequent. But for times when you need to do so, you'll find growing number of public charge points dotted around the country – currently there are more than 1,200.
Many businesses, such as retail outlets and hotels, offer public charging at their premises, free for residents or customers. Employers are going down the same route, with many installing EV charge points on site, for company cars that may be parked up all day during office hours.
What about range anxiety?
The term 'range anxiety' was a reality in the early days of EV ownership and was typically the reason people cited for not making the switch to electric.
However, these days it is very much a thing of the past as battery technology and vehicle efficiency have improved. Most new electric cars will comfortably cover more than 300 kilometres on a single charge, a distance that far exceeds the average work commute round trip.
Yes, long journeys can sometimes take slightly more planning, but the roll-out of rapid chargers along main arterial routes means that you won't have to stop for long.
Some EVs can replenish the battery to 80 per cent in as little as 30 minutes. For example, if we take one of the most popular EVs in Ireland, the Renault Zoe, you're looking at an extra 150km of range from a half-hour charge.
But are EVs really all that good for the environment?
A common perception is that EVs aren't that good for the planet. While there are emissions created in the production and delivery process, many companies offset this by using renewable energy. 
Most importantly, EVs don't emit any tailpipe emissions, which is better for the urban environment. 
So is electric the way to go?
In less than a decade, electric cars have quickly evolved from 'glorified milk floats' to comfortable and refined cars that are capable of brisk acceleration, covering longer distances and providing a calmer driving experience thanks to a near-total reduction in cabin noise and vibration thanks to their electric motors and automatic transmissions.
Furthermore, the reduction in local emissions and potential for significant financial savings make the switch towards an electric car even more appealing.
The Sustainable Energy Authority of Ireland is committed to creating a cleaner energy future for Ireland. Discover why electric vehicles offer a more sustainable transport solution, search for EV dealers by county and even book a test drive on the SEAI website.