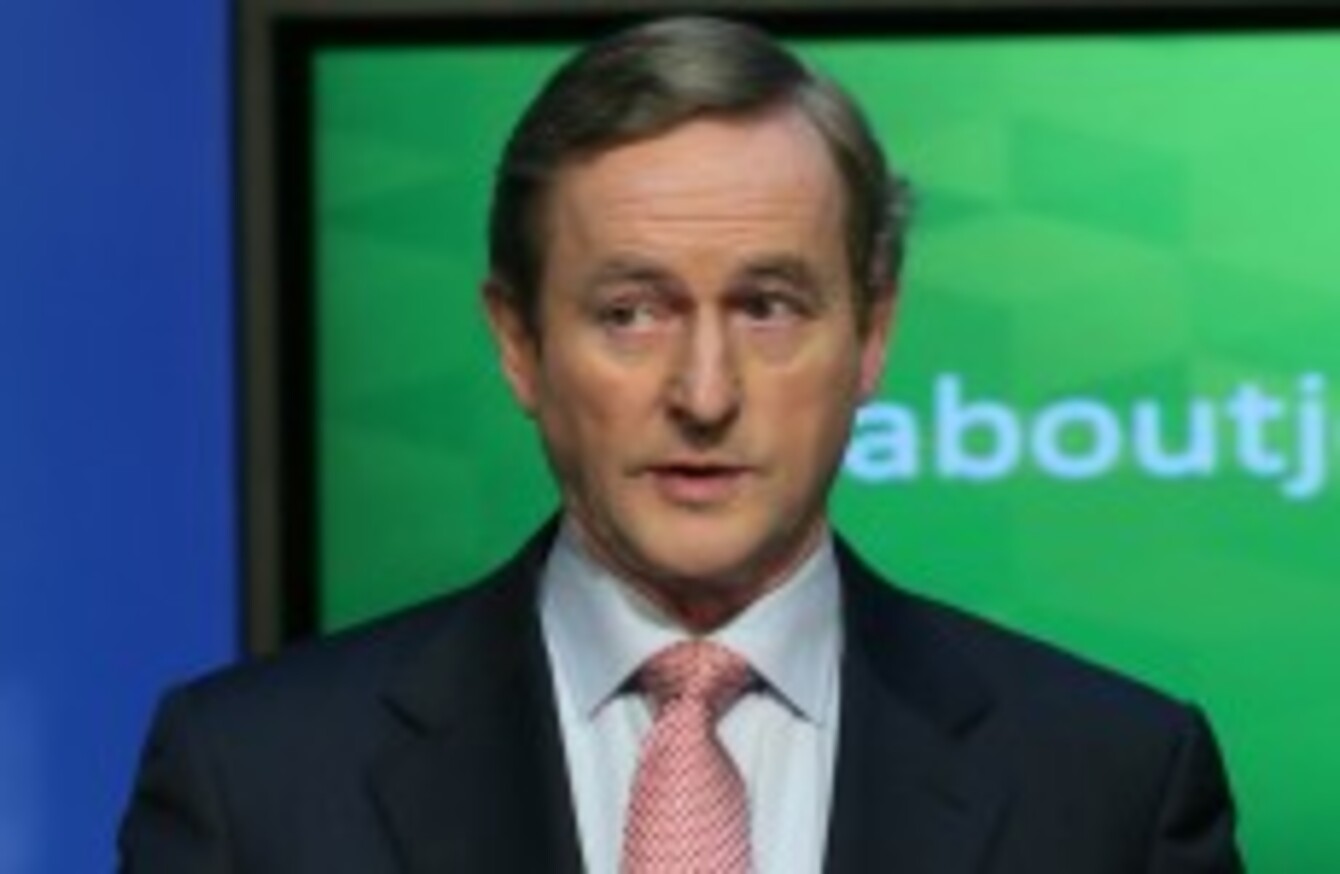 Enda Kenny (File photo)
Image: Laura Hutton/Photocall Ireland
Enda Kenny (File photo)
Image: Laura Hutton/Photocall Ireland
TAOISEACH ENDA KENNY has pledged to deal with a series of documents that have been passed to his department by the Fianna Fáil leader Micheál Martin and which outline "extremely serious allegations of garda misconduct".
Speaking at an event in Dublin today, Kenny said the allegations in the documents he has received are "very grave".
"I have to say that in the case of Deputy Micheál Martin, he was right to hand over this documentation. So I would say to him and everybody else that if there is any other relevant material in their possession that they should come forward and make such material as that known," he said.
Kenny revealed that the incidents in the material he has been given cover a period from 2007 to 2008/2009 and said that he has a "duty and a responsibility" to examine the documents "very carefully indeed".
"When I have that done I will decide the best way that these comments or allegations can be dealt with," he added.

"I just want you to understand I've no intention of playing politics with an issue as serious as this. We'll deal with it in the interests of our state, of our country and of our people."
Martin claims
Martin has claimed he received material from the garda whistleblower Maurice McCabe which concern the mishandling of a number of cases involving murder, abduction, and assault.
Some of these cases are already in the public domain, such as the handling of claims against the man who was later convicted of the murder of Sylvia Roche Kelly in a Limerick hotel in December 2007.
Speaking in the Dáil earlier, Martin claimed that the Minister for Justice Alan Shatter knew about the case reports for over two years.
Martin claimed there has been silence on the issues for almost two weeks before Shatter sacked the garda confidential recipient Oliver Connolly yesterday.
"Minister Shatter knew about these shocking cases for two years and in the knowing of these cases he comes into this house and accuses the whistleblower of not co-operating in the penalty points saga – undermining the man's credibility in the public domain, something I believe was very wrong," Martin said.