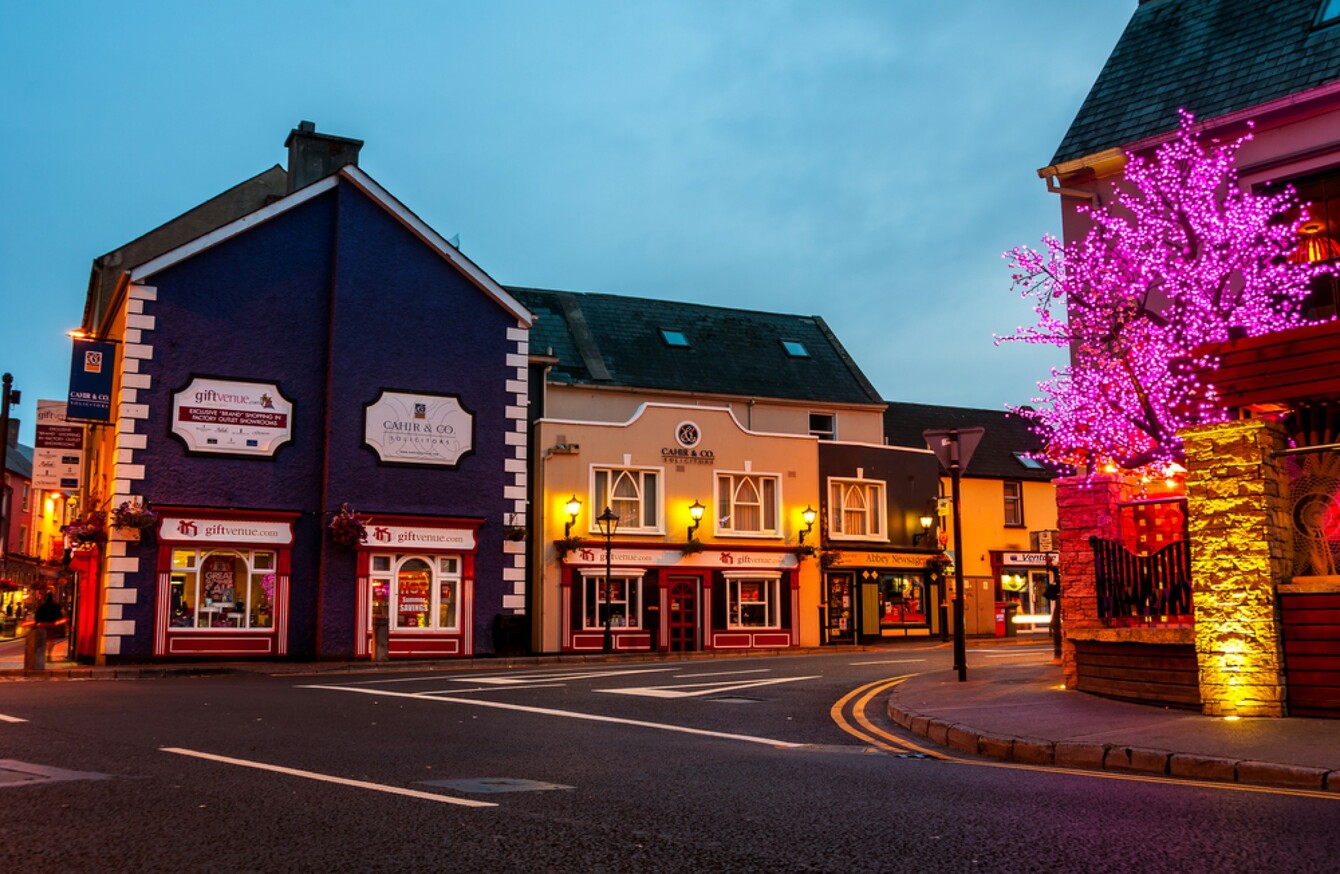 Ennis, Co Clae.
Image: Shutterstock/Madrugada Verde
Ennis, Co Clae.
Image: Shutterstock/Madrugada Verde
A JUDGE HAS told a Co Clare mother of two that there is a greater risk of being knocked down and killed by a car on the streets of Ennis than being killed in a terrorist attack.
At the family law court in Ennis, Judge Patrick Durcan made his comments when saying that the mother should release the passports for her two children so that they can go on their summer holidays to London with their father.
The couple are estranged and solicitor for the mother, Pamela Clancy said that her client was objecting to the London holiday for the couple's two children over the threat of a terrorist attack.
Clancy said that the terror threat level in the UK is currently at its second highest level of 'severe' which means that a terror attack "is highly likely".
Clancy said that her client's concerns about the planned holiday to London arise from two recent terrors in London and Manchester where she said that young people were specifically targeted in the attack on concert goers at the Ariana Grande concert.
Clancy also cited travel advice from the Irish Dept of Foreign Affairs which mentions the two terror attacks and that visitors to the UK are advised to remain vigilant.
In the case, the children reside with their father but the mother has the children's passports and the father was seeking the release of the passports to allow the children travel to London.
Solicitor for the father, Shíofra Hassett said that the children have been with their father on holiday trips to London before and the costs of the holiday is being part funded by relatives they will be staying with.
Judge Durcan said that he "totally sympathised" with the position of the mother but said that his own wife and daughter are travelling to London.
He said:
The reality is that is there is a greater risk of being knocked down by a car in Ennis that suffering a fatality in a terror attack.
Judge Durcan said that it is horrible that the threat of terrorism is there, but he said that it is not something that it localised and is everywhere.
"This is reality that children are growing up in the world. We may not like it but that is the way it is," the judge told the court.
Judge Durcan added that he could not hold with the children's mother in the case and solicitors for the parents produced a consent order in the court that allowed the release of the children's passports to allow the holiday to proceed.
The order also specified that the children and mother stay in daily contact while they are over in London.
Comments closes for legal reasons