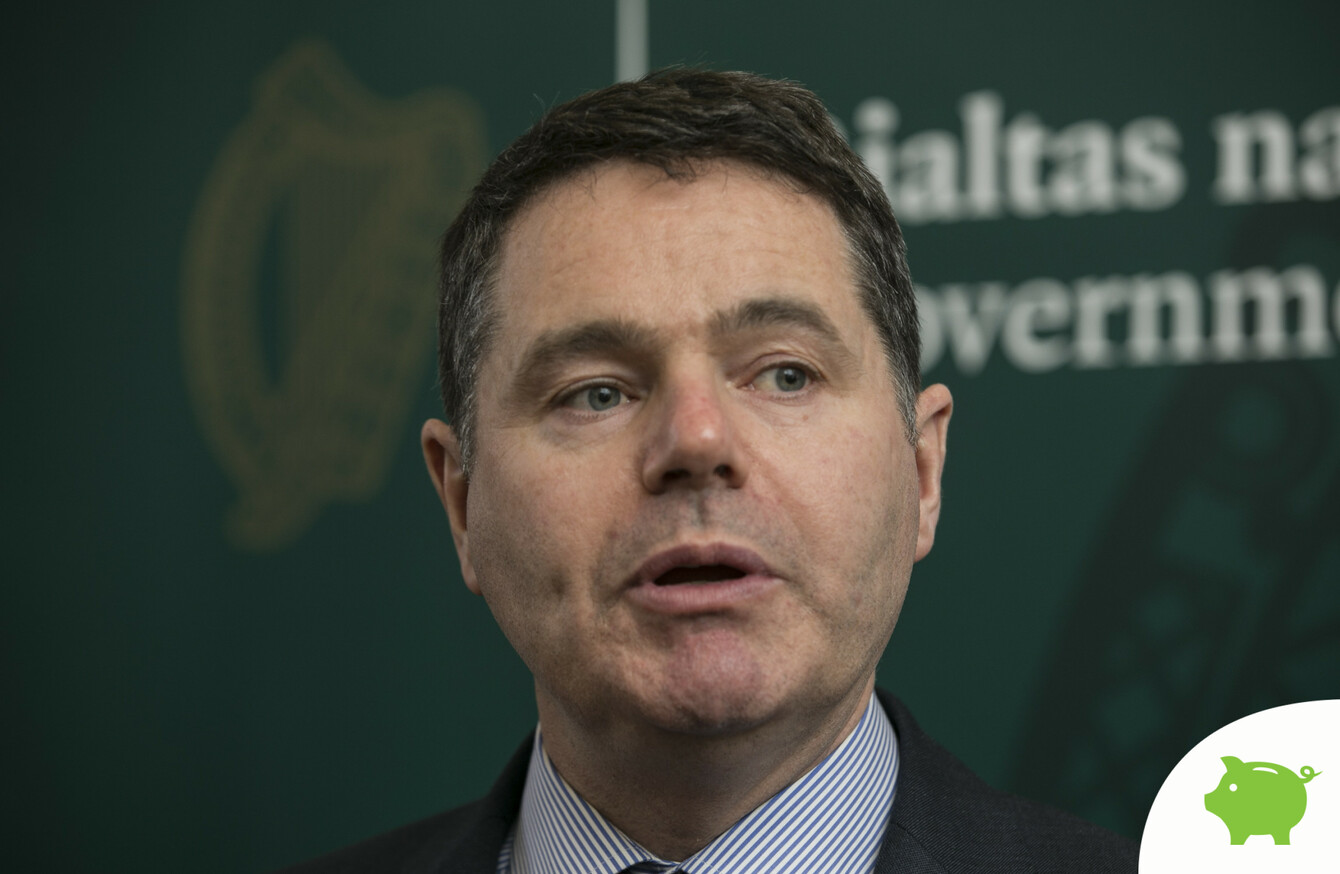 Image: Sam Boal/RollingNews.ie
Image: Sam Boal/RollingNews.ie
THE GOVERNMENT MUST act cautiously in relation to any plans for cuts to personal tax rates, a think tank has warned today.
The Economic and Social Research Institute (ESRI), in its latest quarterly economic survey, has predicted strong growth in the Irish economy through 2018 and 2019.
It stated GDP is expected to grow by 4.7% this year and 3.9% next year. These projections are based on the assumption that there will be an economic agreement between the EU and the UK in time for the Brexit deadline.
The survey also looks at the implications of two scenarios – one that increases public capital expenditure and another that would cut personal taxation rates. Although the ESRI acknowledged commentary suggesting reductions in tax rates could help households still recovering from the effects of the downturn, it has recommended against tax cuts.
"The results suggest that, given the government's commitment to the National Development Plan in the medium-term, there is little or no scope for cutting the overall tax burden which would stimulate the economy further," the think tank said today.
It has recommended the government balance any planned tax cuts with increases in tax elsewhere. Otherwise there is potential for "overheating in the Irish economy", it has warned.
Commenting on the results of the survey, Sinn Féin's Perse Doherty said unsustainable net tax cutting measures in the next Budget would "deepen crisis in public services and add to instability in State finances".
"In the midst of Fine Gael's unprecedented homelessness crisis, crumbling infrastructure, and chaos in public services, unsustainable tax cuts will undermine our ability to invest and secure our volatile public finances.
In Ireland we still feel the consequences of the lost decade – years of underinvestment and crisis, of emigration, and of deepening inequalities.
"This coming budget must be about building a new economy for a changing Ireland, with world class public services, and meaningful investment to bring stability to our public finances and to people's homes."