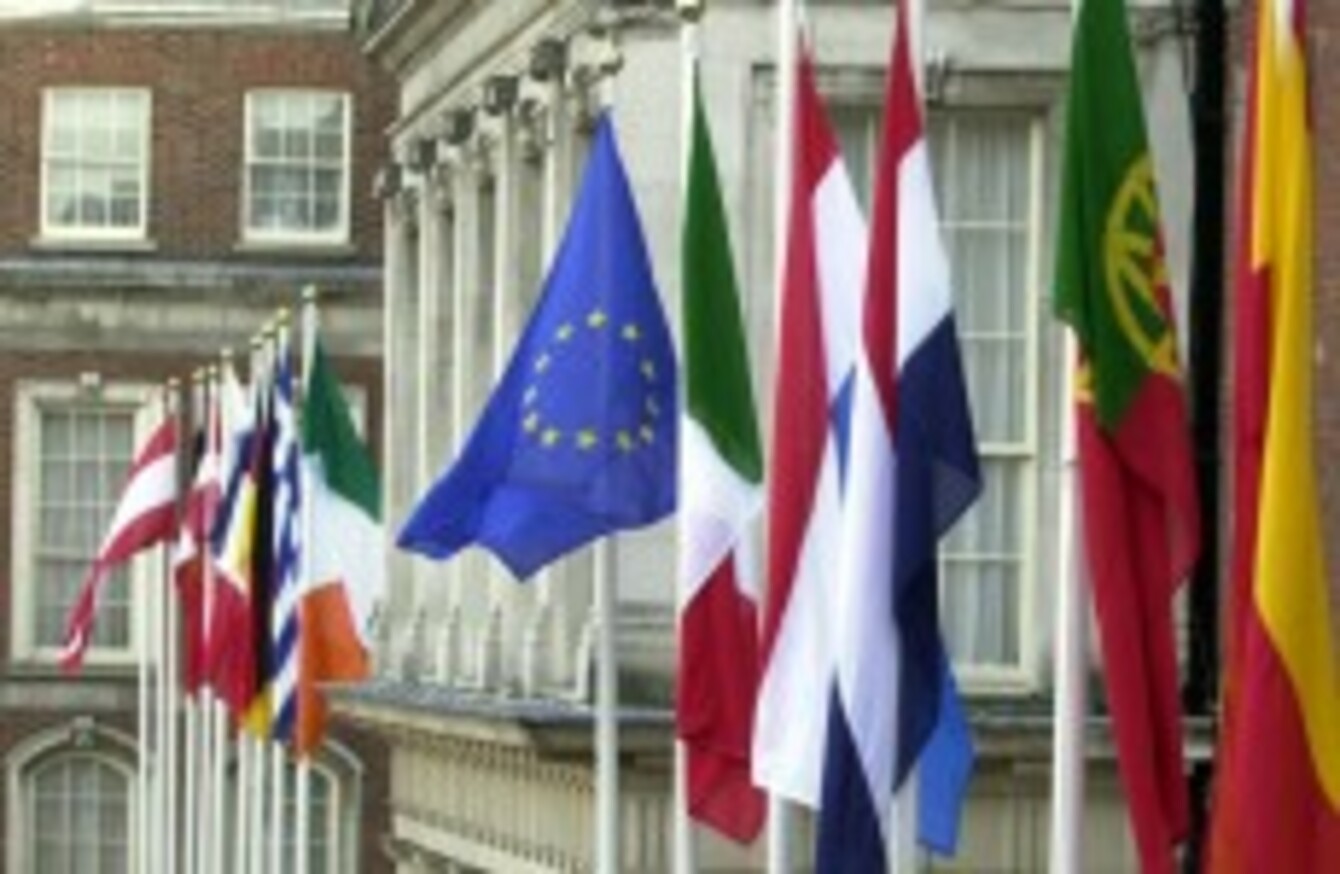 Image: Haydn West/PA Archive
Image: Haydn West/PA Archive
THE EUROPEAN UNION'S bailout fund says it has raised €3bn in new funds to help pay for its bailout of Ireland – paying an interest rate less than a quarter of what Ireland would pay to raise the money itself.
The European Financial Stability Fund says it successfully sold €3bn of new bonds which mature in February 2015, with a yield for investors of 1.77 per cent.
The bond will pay for the bailouts of both Ireland and Portugal, to whom the fund will lend around €24bn over the course of the year.
The EFSF had not offered much advance notice of the bond issue, and only yesterday had said it would launch a fundraising programme "shortly, subject to market conditions".
The rate commanded by the EFSF – which is seen as a far more stable prospect than either Ireland or Portugal, as it has significant assets put forward by each of the eurozone's 17 member states – is significantly lower than what either of the two states would pay to raise the cash themselves.
While the EFSF will pay an annual interest rate of 1.77 per cent to fund those bonds, Irish three-year bonds were trading second hand at 7.957 at 2pm Irish time – while Portugal would be asked to pay 16.66 for similar borrowings.
Today's issuance marks the first time the EFSF has issued 3-year bonds, having usually restricted itself to longer-term loans in order to fund the bailouts of specific countries.
The EFSF has already disbursed €6.6 billion to Ireland, with just over half of that amount maturing in July 2016 and the rest in February 2022.
The EFSF will be incorporated into a more permanent bailout vehicle, the European Stability Mechanism, later this year.