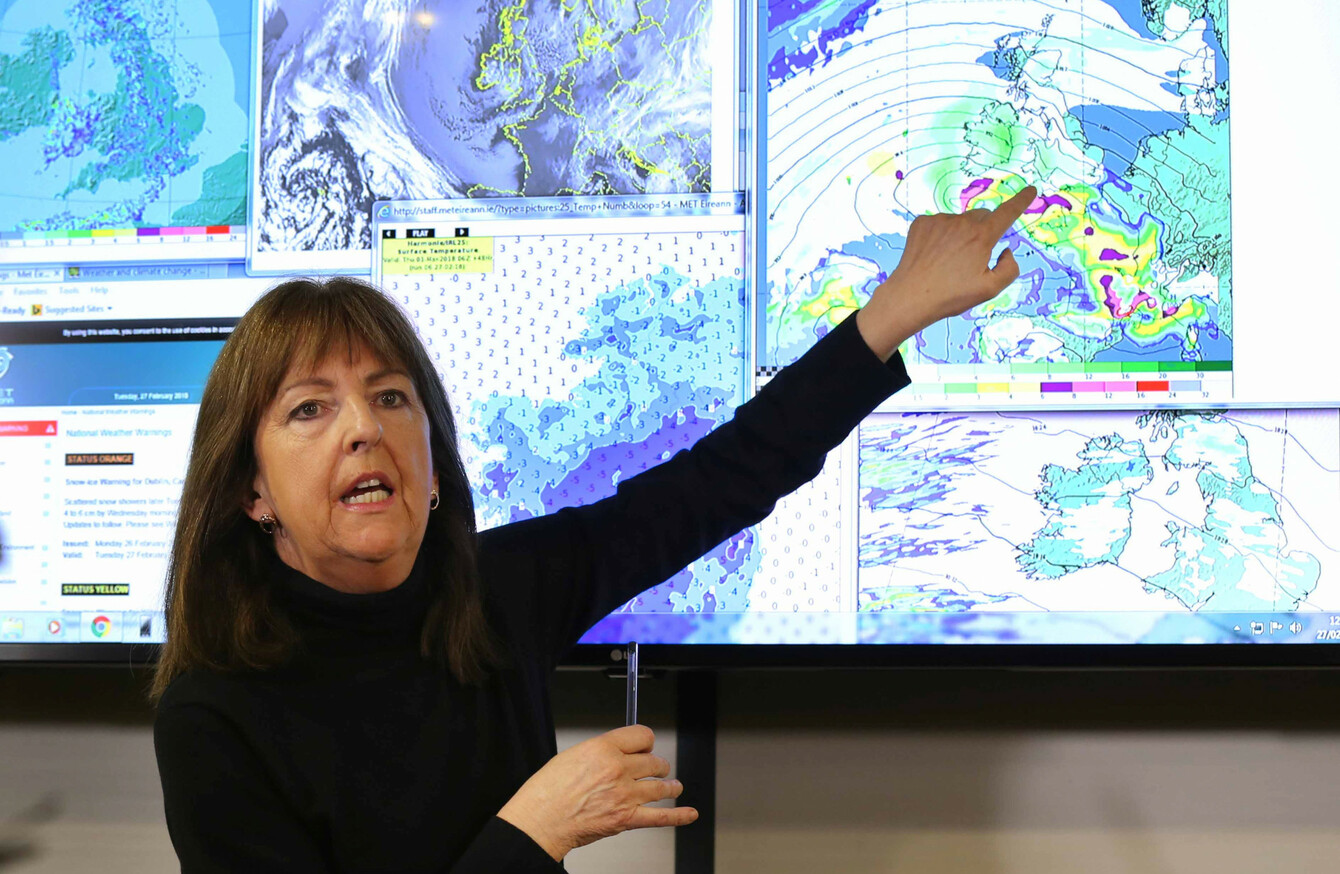 Evelyn Cusack
Image: RollingNews.ie
Evelyn Cusack
Image: RollingNews.ie
IT HAS BEEN confirmed that Evelyn Cusack is to take on the top role in Met Éireann.
It was announced to staff in Met Éireann this week that Cusack is to become Head of Forecasting, leaving her current position as Deputy Head of Forecasting.
The role has been left vacant since Gerald Fleming retired back in December.
It has not been confirmed when she will officially take up the position.
Cusack has been on Ireland's television screens for 30 years, as she has worked as a weather presenter on RTÉ since 1988.
She has played a pivotal role in delivering weather updates to Irish audiences through the years. Along with providing weekly television weather forecasts, Cusack most recently worked closely with the National Emergency Co-Ordination Group during October's Storm Ophelia and this month's Storm Emma to provide continuous updates to the media.
Over the past number of years, Cusack has also taken part in a number of reality shows on TV, including RTÉ's Fáilte Towers and Celebrity Masterchef Ireland.