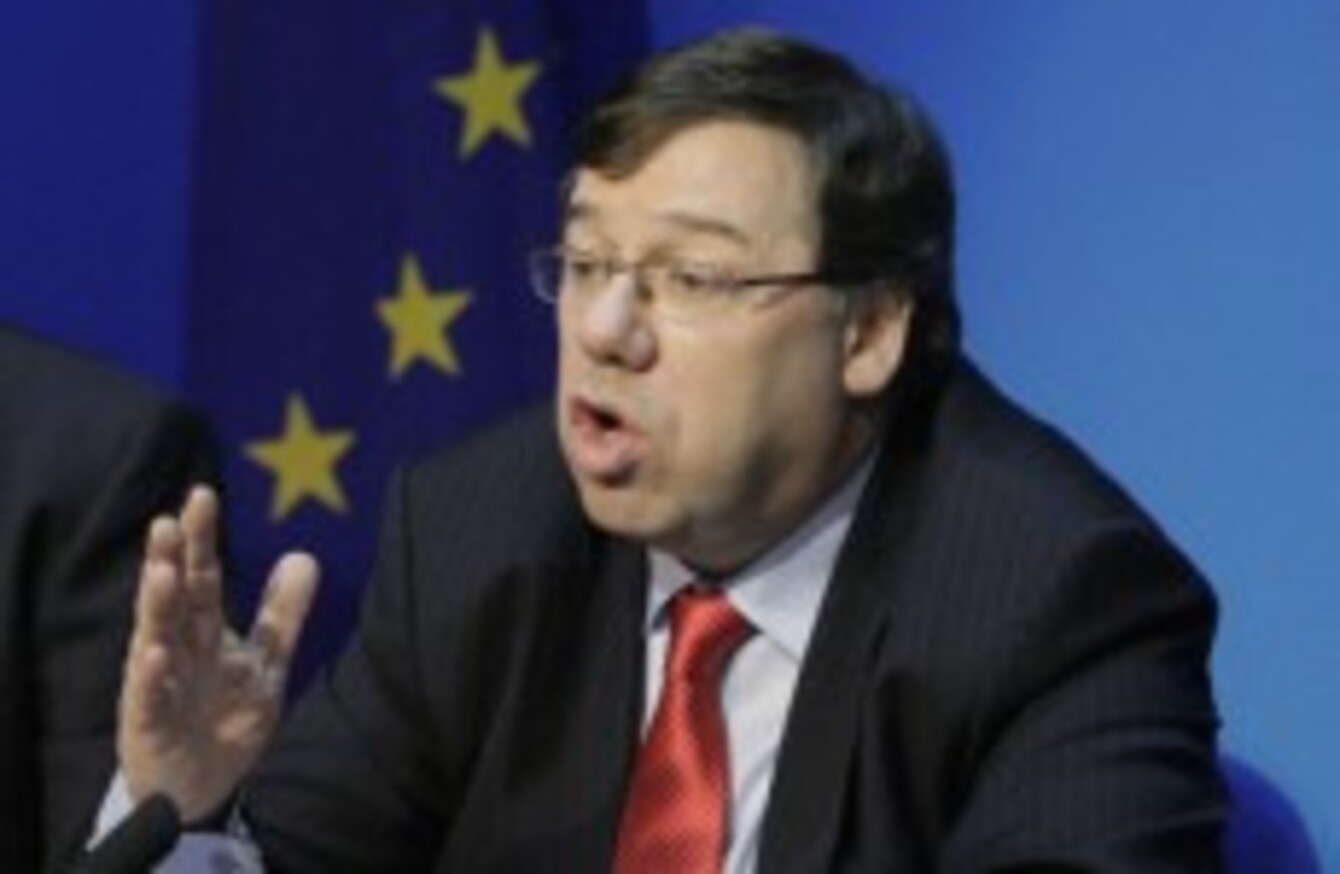 Image: Niall Carson/PA Archive/Press Association Images
Image: Niall Carson/PA Archive/Press Association Images
THE SECOND INSTALLMENT of RTÉ's two-part series on the inner workings of Brian Cowen's government looks at how Fianna Fáil was always doomed to fail – not because of the series of mishaps after the 2008 banking guarantee but because its party model was essentially flawed.
The political model refined by Bertie Ahern and implemented by Brian Cowen focused on short-term electoral gain, the makers of Crisis: Inside the Cowen Government said ahead of tonight's episode.
Tonight's show highlights how this goal of retaining power led to the whole country paying a "heavy price".
Picking up at the annual Fianna Fáil think-in at Galway in September 2010, the documentary features Morning Ireland presenter Cathal MacCoille talking about that infamous morning-after interview with the then-Taoiseach.
Cowen was accused of being hungover for the radio interview and various ministers recount their recollections of the chaotic aftermath of his performance.
The focus then shifts to mid-November when members of Cabinet were denying talks about a rescue package were taking place.
However, as Dermot Ahern called the bailout rumours "fiction" on national TV, department of finance officials were in Brussels for negotiations.
John McGuinness said that, as a backbencher, he could not believe that Ahern (and other senior ministers) were so disconnected.
"Is this how Cabinet is functioning?" he asked. "We were just backbenchers so were not likely to be informed of these things."

Meanwhile, in Brussels, Brian Lenihan was looking for a "bespoke" programme for Ireland, his special advisor Alan Aherne reveals. He describes how the Finance Minister wanted to keep bank and sovereign debts separate.

The arrival of the IMF signalled the beginning of the disintegration of the administration – and the end of Cowen's political career.
As 2011 dawned, fresh revelations about Cowen's contacts with Anglo's disgraced chairman Seán Fitzpatrick emerged, prompting a vote of confidence in his leadership.
His party members recall the conversations they held with Cowen ahead of that vote in tonight's documentary. Mary Hanafin remembers telling Cowen to step aside "in the interest of the party". Willie O'Dea echoed those sentiments.
McGuinness says he was "devastated" when Lenihan came out in support of Cowen.
However, Cowen's victory in that vote of confidence and the resignation of six ministers led to the attempted cabinet reshuffle, which Hanafin believes was his biggest failure of judgement.
Many advised against such a "crazy" move – even Green Party leader John Gormley texted the Taoiseach warning him not to go ahead with the plan.
The Government Chief Whip John Curran observes, "The fact that the Taoiseach of the day wasn''t in a position to appoint cabinet ministers, he was well aware that was a position that wasn''t tenable, that's one of the key functions of a Taoiseach and when that''s gone, yeah there were issues and problems."

The programme will be broadcast on RTÉ One at 9.35pm today.
More: Cowen's ministers felt pressured to approve bank guarantee – documentary>