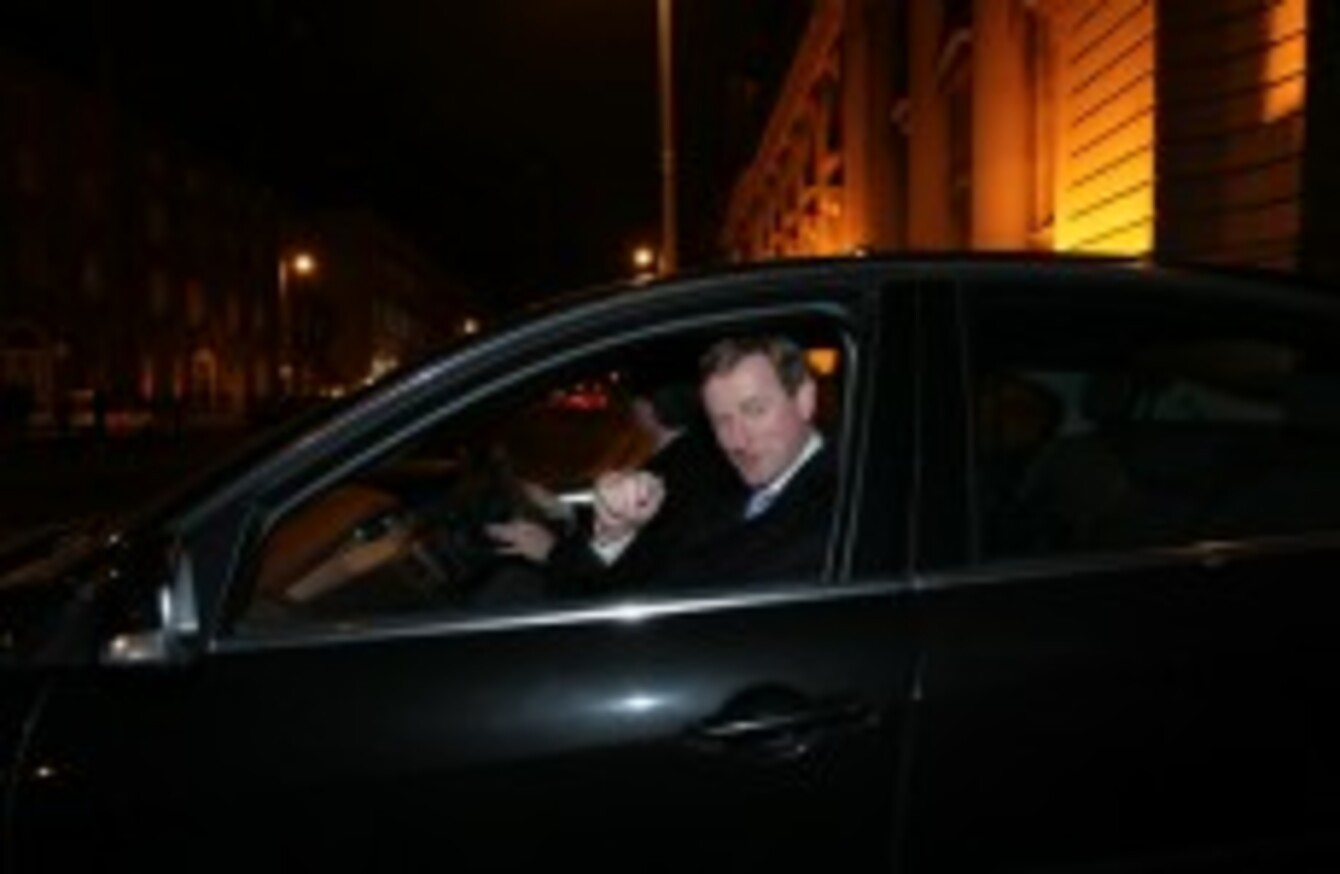 Enda Kenny leave Leinster House early this morning
Image: Stephen Kilkenny
Enda Kenny leave Leinster House early this morning
Image: Stephen Kilkenny
FINE GAEL AND Labour have reached an agreement on forming a coalition government.
The two party leaders reached an agreement late last night which was announced as they left government buildings shortly before 1am this morning, reports RTE.
No details of the agreement have been released and there has not been any announcement on how many ministerial portfolios each party will have.
Fine Gael leader Enda Kenny said there were still some details to be worked out for presentation to both parties later today.
Labour leader Eamon Gilmore will present the programme for government to a Labour delegate conference later this afternoon.
Fine Gael's parliamentary party will also meet in Dublin.
Both meetings are due to get underway at 2pm this afternoon.