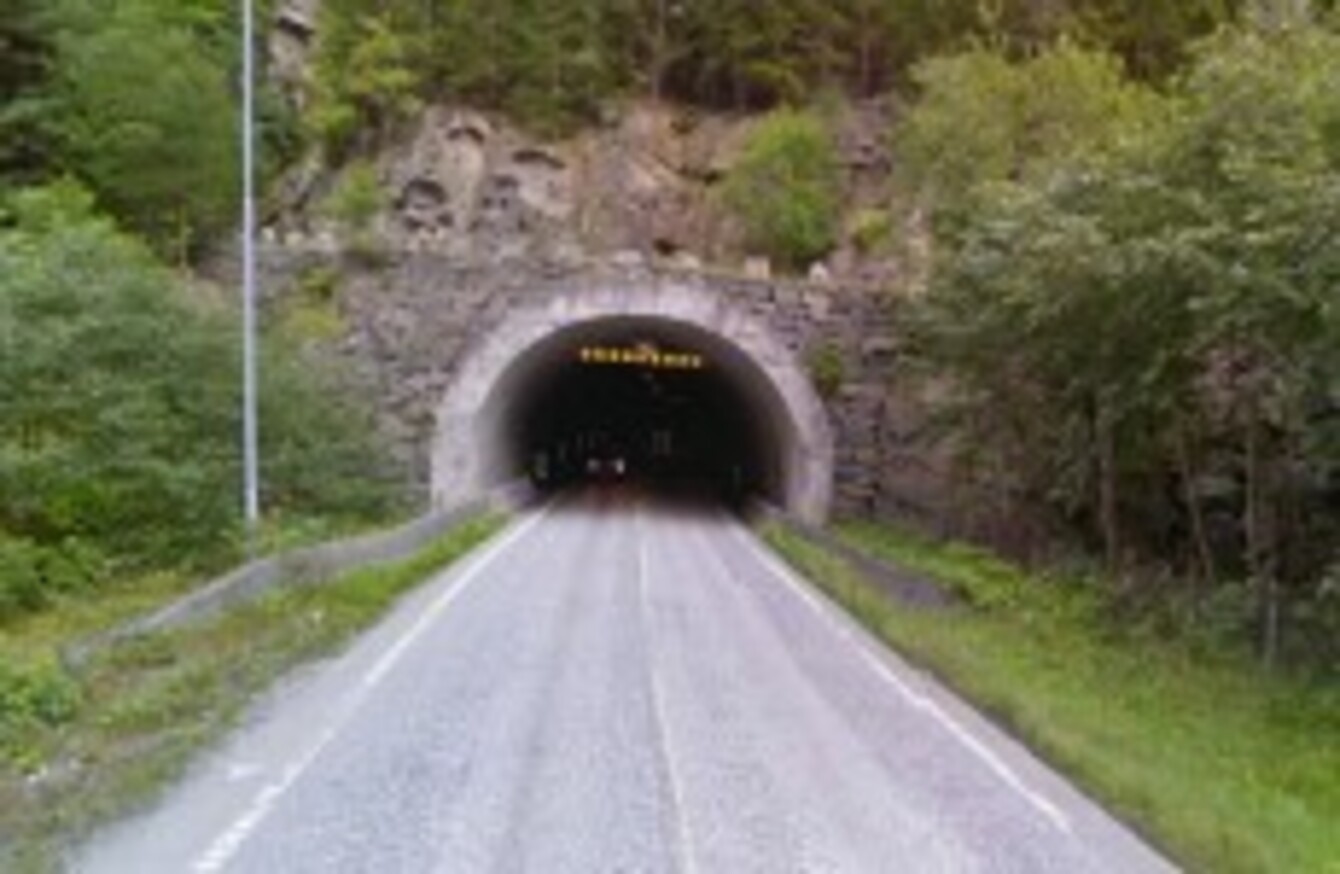 The Gudvangen Tunnel
Image: Google Streetview
The Gudvangen Tunnel
Image: Google Streetview
SEVENTY THREE PEOPLE were hospitalised with symptoms of smoke poisoning after their vehicles were trapped by a truck fire inside Norway's second-longest tunnel, local authorities said.
They were evacuated from western Norway's 11.4-kilometre Gudvangen Tunnel, which links Oslo and Bergen, the country's two largest cities.
"It's pure luck that no one has died," firefighter Arvid Gilje told national broadcaster NRK.
Joern Lasse Refnes, a local police official, told AFP that altogether 75 were evacuated from the tunnel, and all but two had to be taken to hospital.
Trapped
The situation was under control by mid-afternoon, after firefighters entered the tunnel to search for trapped motorists.
"We conducted a thorough inspection of the tunnel without finding anyone trapped, and no one is reported missing," Refnes said. "We assume that everyone who was inside is out now."
Television images showed a thick curtain of smoke emerging from the mouth of the tunnel, while a photograph taken by a witness at the scene showed the cabin of an articulated lorry engulfed in flames.
Police said the fire broke out for reasons still to be determined about 3.5 kilometres inside the tunnel's western entrance.
"The flames rose all the way to the ceiling of the tunnel and we could only see the silhouette of the truck," said Joern Walter Scholz, one of the trapped motorists, according to the newspaper Verdens Gang .
"We saw people come running with fire extinguishers. It all seemed very chaotic."