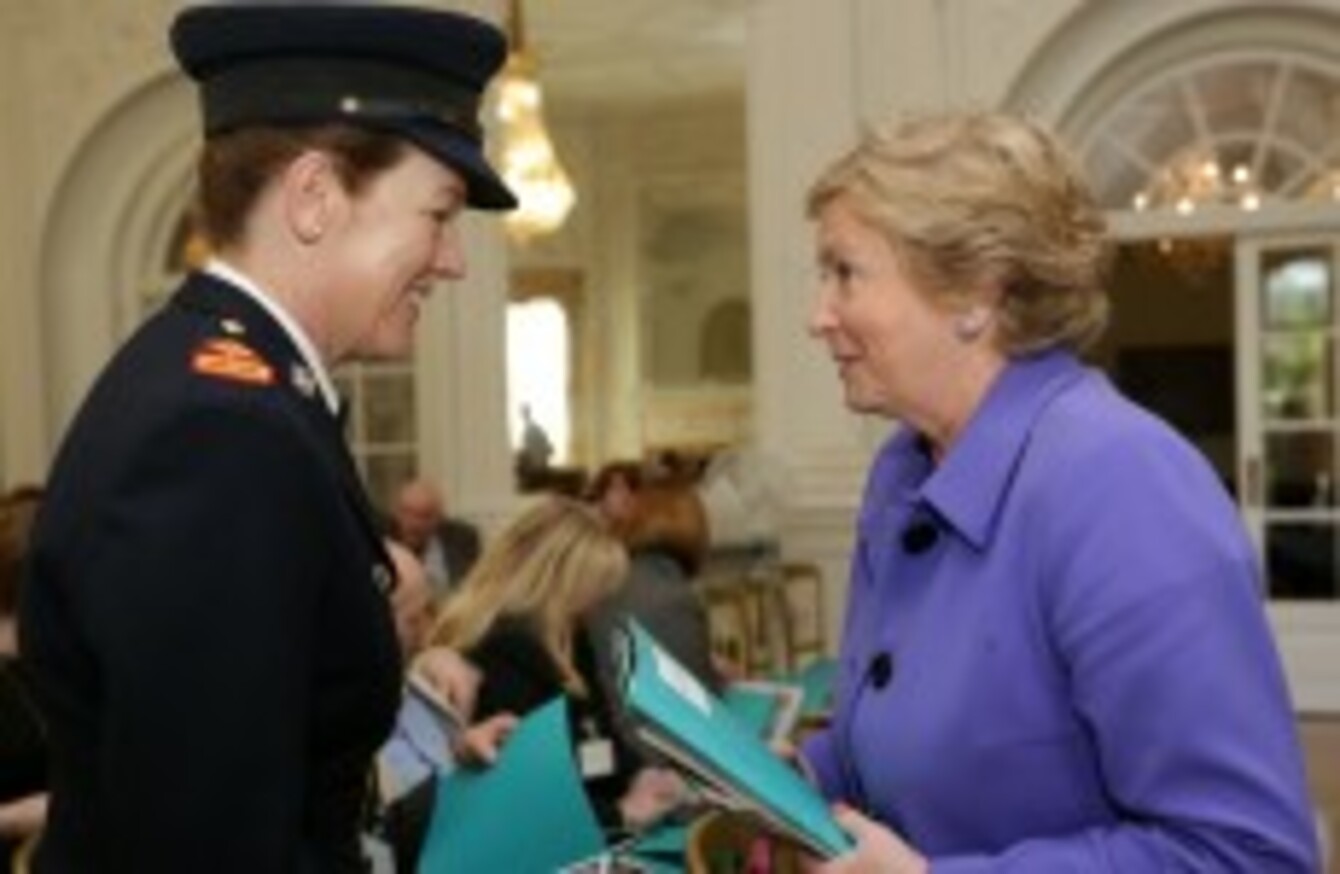 Image: Laura Hutton/Photocall Ireland
Image: Laura Hutton/Photocall Ireland
RANK-AND-FILE gardaí have said they welcome the appointment of Frances Fitzgerald as Minister for Justice, following the resignation of Alan Shatter on Wednesday.
The news was announced in the Dáil yesterday by Taoiseach Enda Kenny who is taking over Shatter's Defence brief. Fine Gael Chairman Charlie Flanagan is the new Minister for Children.
One source described Fitzgerald's appointment as "a welcome change" but said her limited experience in dealing with issues of crime and state security is of concern.
Will she be of the robust fortitude to tackle serious crime and the system of political appointment of senior garda management, which has ultimately led to the visible incompetence at management level? Time will tell,  but gardaí need the support of a minister also, rather than change for change's sake.
Another source told TheJournal.ie that it doesn't really matter to members on the ground who the minister is.
"The change of minister will not change the role of the frontline garda who still bears the brunt of mis-management and lack of resources," they said.
They said they cautiously welcomed her appointment and hope she'll "reform from the top down and recognise the work done by members on the frontline".
A number of gardaí said they hope the job shuffle will mean the department starts picking more competent people for management roles within the force.
Greater engagement with the minister is something they are also looking forward to with one saying it is vital that she seeks their views and opinions.
"Most gardaí will wait and see how Frances Fitzgerald will put her mark on things.
"Alan Shatter was frustrating because he was aloof and gave the impression he couldn't care less what the ordinary garda thought."